Following the publication of my "anticipated releases" post a few days ago, Sarah asked me if I would share some of the new and upcoming books she's looking forward to reading.
They're all pretty much Children and Middle Grade Fantasy so you never know, some of these might make their way onto my reading lists too!
Anyway, let's just get to the books!
---
A Sprinkle of Sorcery by Michelle Harrison
A missing sister, a secret island and … a sprinkle of sorcery.
The family curse has been lifted and the Widdershins sisters: Betty, Fliss and Charlie are free to leave the misty prison isle of Crowstone. But when a mysterious girl arrives at the Poacher's Pocket with a pocketful of hagstones and accompanied by a will-o'-the-wisp, it seems another adventure has landed on their doorstep. And when Charlie goes missing, it's up to Betty and Fliss to journey through misty marches, past wisp catchers and on to a secret island that doesn't exist on any map…
Publication Date – 6th Feb
Hollowpox by Jessica Townsend
Morrigan Crow and her friends have survived their first year as proud scholars of the elite Wundrous Society, helped bring down the nefarious Ghastly Market, and proven themselves loyal to Unit 919. Now Morrigan faces a new, exciting challenge: to master the mysterious Wretched Arts, and control the power that threatens to consume her.
But a strange and frightening illness has taken hold of Nevermoor, turning infected Wunimals into mindless, vicious Unnimals on the hunt. As victims of the Hollowpox multiply, panic spreads. And with the city she loves in a state of fear, Morrigan quickly realises it's up to her to find a cure for the Hollowpox, even if it will put her – and everyone in Nevermoor – in more danger than she ever imagined.
Publication Date – 18th August
Starfell: Willow Moss and the Forgotten Tale by Dominique Valente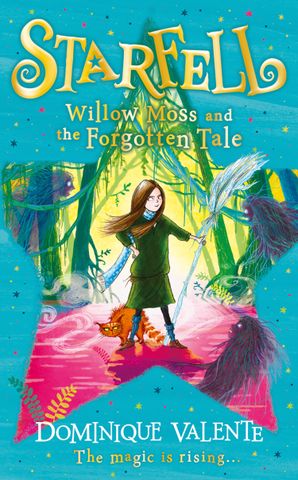 Willow Moss, the youngest and least powerful sister in a family of witches, recently saved the world. The problem is, nobody can remember it – and, to make matters worse, her magical ability seems broken. Instead of finding lost things, objects keep disappearing against her will … which is especially troubling now that her friend Sometimes needs her help!
Sometimes has discovered how to see ten minutes into the future. Unfortunately that's only enough time to find out that his kidnappers are on their way! His only hope is to write an urgent letter to Willow, asking if she wouldn't mind trying to find him.
As Willow and her friends piece together what has happened to Sometimes, their adventure takes them from an enchanted tower to the magical forest of Wisperia and into dangerous new realms… Can Willow save Sometimes when her own powers are out of control?
Publication Date – 2nd April
Evernight by Ross Mackenzie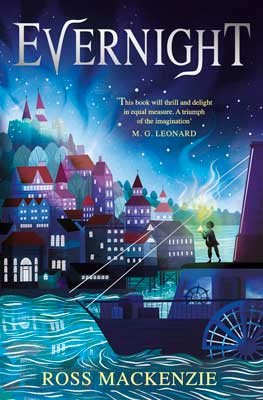 Thousands of years ago, the Evernight came to the Silver Kingdom and turned everything to darkness and chaos. It was only defeated thanks to the skill and bravery of the Witches. But now the Evernight is about to return, released by the evil Mrs Hester, and the only spell that might stop it is lost, deep below the great city of King's Haven.
Then orphan Larabelle Fox stumbles across a mysterious wooden box while treasure-hunting in the city's sewers. Little does she realise she is about to be catapulted into an adventure, facing wild magic and mortal danger – and a man who casts no shadow . . .
Publication Date – 6th Feb
Shadowsea by Peter Bunzl
Swept into the bright hustle and bustle of New York, Lily, Robert and Malkin discover shadowy secrets lie beneath its surface. For there are chilling goings-on in their hotel… A strange boy held captive, haunted by an undersea mystery; and a revengeful villain with a treacherous plan.
Searching for clues, Robert and Lily are plunged into deep water… But can they reveal the deadly truth before the secrets submerge them?
Join Lily, Robert and Malkin on a fantastic voyage of terror and triumph, in the thrilling fourth and final Cogheart Adventure…
Publication Date – Out now!!
Orphans of the Tide by Struan Murray
The City was built on a sharp mountain that jutted improbably from the sea, and the sea kept trying to claim it back. That grey morning, once the tide had retreated, a whale was found on a rooftop.
When a mysterious boy washes in with the tide, the citizens believe he's the Enemy – the god who drowned the world – come again to cause untold chaos.
Only Ellie, a fearless young inventor living in a workshop crammed with curiosities, believes he's innocent.
But the Enemy can take possession of any human body and the ruthless Inquisition are determined to destroy it forever.
To save the boy, Ellie must prove who he really is – even if that means revealing her own dangerous secret . . .
Publication Date – 20th February
---
And there we have it.
If you are a reader of Children/Middle Grade Fiction, what new and upcoming books do you anticipate?
Thanks for reading and have a brazzle dazzle day!
xx