Hello and welcome back to Disney's Life Lessons – the new Disney series I've started that focuses on characters, quotes, songs etc that teach us a life lesson or two.
We've already gone through Snow White and the Seven Dwarfs, Pinocchio, Dumbo and Fantasia so now it is time for Bambi!
When I think of Bambi, I think of friendship, love and the support all the animals in the forest give to each other and the one character that stands out to me the most is Thumper.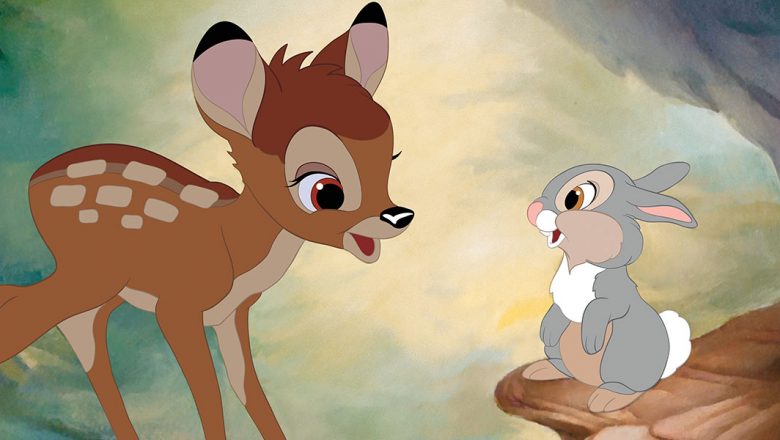 At first he is a little tease. He comments on how Bambi "doesn't walk very good" and that he's a bit bashful. However as he is that bit older than Bambi, he takes him under his wing and helps him get used to the forest and the big wide world. He's the supportive best friend who will do anything to see Bambi grow in confidence and succeed.
If you're scared, just be scarier than what's scaring you.
With the world the way it is at the moment, we all need and need to be friends like Thumper, supporting and wanting the best for everyone. Life is tough and kindness in the form of a strong friendship like that between Bambi and Thumper goes a long way into making us happier and realising that life is worthwhile.
---
What do you take from Bambi?
What are other life lessons that we can learn and promote?
Thank you for reading and have a brazzle dazzle day!
xx