Hello!
Not long ago, I was tagged to do the Pumpkin Spice Latte book tag by Laura @TheBookCorps and I couldn't resist joining in.
I confess I'm not that big on seasonal drinks, just give me a normal hot chocolate on any day of the week, but they do commercially signify the changing seasons and you can't escape it nowadays.
Anyway, this tag was created by Meegan Reads and looks like a blast so let's just jump right in!
---
Rules:
Link back to the original post
Thank the person who tagged you
Do the prompts below
Tag some friends
Most importantly – have fun!
---
Pumpkin Spice Latte – a book you didn't think you'd love.
In Paris With You by Clémentine Beauvais was definitely the surprising read of 2018. It is the Contemporary love story between Tatiana and Eugene that swept me off my feet and made me think about believing in the romance of Paris. Also, the fact it is written in verse creates such a beautiful and added dimension to this story that goes backwards and forwards, discovering lost love and wondering whether it can be reignited. Thirdly, the translation is dreamy and perfect! It flows as language should flow, translated or otherwise, and it weaves not one, but two poetic influences into the story – there's the original verse novel by Pushkin (Eugene Onegin) and now James Fenton's In Paris With You, from which we clearly get the English title.
I really want to re-read this at some point and hopefully when I do, it will be in French.
Hot Apple Cider – A book that got you a bit hot under the collar
It has been a while, but reading those scenes definitely created a bit of heat that's for sure.
Peanut Butter Hot Chocolate – a book that felt like a warm hug.
Firstly, peanut butter hot chocolate – YUCK! Don't taint my hot chocolate with anything other than the traditional cream and marshmallows please. That aside, I have to go with Just One Damned Thing After Another this month as it is the book and series keeping me going at the moment. It's taking my mind off grief for a few hours each day, which is what I need.
Maple Pecan Latte – a book you enjoyed that was hard to get into.
Again, what is with the introduction of nuts in drinks? Even the thought of it makes me feel unwell!
Anyway, the first book that comes to mind is Priory of the Orange Tree. I did absolutely love this book and the world but those first few chapters dedicated to Tané and Niklays were a little slow going for me, especially as they weren't my favourite POVs.
London Fog – a vanilla character.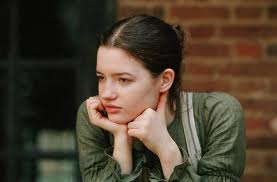 I can understand why vanilla has come to mean plain and boring, but sometimes plain and simple is best especially when executed to a high standard. However, if we're going to combine the traditional description and my personal preferences, the only character that comes to mind is Mary Bennet from Pride and Prejudice. Most of the other characters in the book see her as plain and nothing compared to her sisters, which is horribly unfair. I really sympathise with her because being bookish, introverted, and wanting love from her parents shouldn't be grounds for the emotional abuse she's given on a regular basis.
Hot Buttered Rum – a book that was velvety smooth to read.
I can't pick between these two. The prose in both of these books is beautiful and it sweeps me away every time I read them.
Pumpkin Cream Cold Brew – a character who's temperament is icy cold.
Isabella Barclay from the Chronicles of St Mary's. She's bitter through and through and even my blood runs cold whenever she turns up to cause trouble,
Salted Caramel Mocha – a book that you're salty about.
Hmm. That's an interesting juxtaposition for me. I'd actually like that drink. I suppose Queen of Air and Darkness by Cassandra Clare because it made me stop caring about a world I loved.
Honey Bee Latte – a character who is sweet.
Pollyanna, the main character in the classic children's book by Eleanor H Porter. I like her because she wants to bring happiness to herself and everyone around her, particularly her aunt who she sees as cold and uncaring. Some people might find her a little irritating or saccharine but sometimes she helps me to remember there is a little sunshine everywhere I look.
Gingerbread Latte – a character you'd take home for Christmas.
Oh heavens, I have no idea. Maybe Jo March so she can help me write and escape the constant family commitments Christmas brings with it.
---
And that is the end of the tag!
I don't know who I want to tag so I'll leave this open for anyone to enjoy.
Thanks for reading and have a brazzle day!
xx