Oooh, the countdown is reaching its conclusion and I'm getting excited to see what books will pop up over these last few posts!
Getting to this stage there have been books I've loved, books I've hated, books I've not known about, and those I've no interest in reading. Of course that is likely to continue right until the end!
Past instalments – #1 #2 #3 #4 #5 #6
Now it is time for Part 7 so let's jump right in!
---
The Summoning by Kelley Armstrong
Average Rating – 4.03
Number of Ratings – 148,129
Read Yes/No – No
Thoughts – From the GR summary, we have a girl who is not like other girls, someone who wants to be "ordinary" (whatever that means!), and who wants to figure out the mystery about the house she is living in. Now if that comes across as cringey and something from the early days of YA then it's about right. This book was published back in 2008 when YA paranormal was at its peak. I didn't read much of it then apart from Twilight and I don't read it now. So of course, it won't be finding its way onto my TBR any time soon.
Under the Never Sky by Veronica Rossi
Average Rating – 4.00
Number of Ratings – 104,617
Read Yes/No – No
Thoughts – I heard about this book from the moment I discovered BookTube. It was sci-fi, dystopia, fantasy…everything I was reading in YA at the time. Even so, I didn't go out of my way to read it for whatever reason. Of course, time has passed since then and I completely forgot about it until I came to planning this post, telling me that I won't be going back to read it.
Sabriel by Garth Nix
Average Rating – 4.17
Number of Ratings – 169,059
Read Yes/No – No
Thoughts – For once, we have a book I haven't read that I am interested in reading. Hallelujah! I've seen this book and subsequent series around for as long as I can remember and I've heard nothing but praise for it. Now I am wanting to read some of the older fantasies, it is one that is making its way up the list!
Poison Study by Maria V Snyder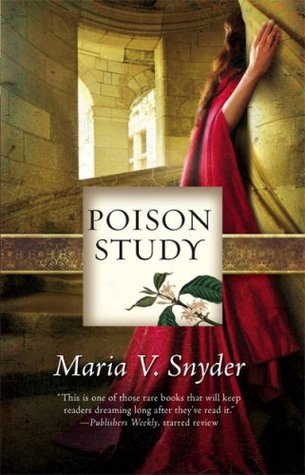 Average Rating – 4.14
Number of Ratings – 129,882
Read Yes/No – No
Thoughts – Ah, a book and series that is on my TBR! I also own this original trilogy and the sequel trilogy in a box set I purchased from The Works (a UK discounted craft and book store) a couple of years ago. It is also probably one of the only older YA series I never read at the time of release that I still want to read.
Salt to the Sea by Ruta Sepetys
Average Rating – 4.36
Number of Ratings – 98,634
Read Yes/No – No
Thoughts – Salt to the Sea is another book I've owned for a while, but not been in the mood to read. However that doesn't mean I won't at some point. Sometimes WWII books based on real events are hard to read and they're for times I can truly lose myself and learn quite a few lessons in the process.
Pushing the Limits by Katie McGarry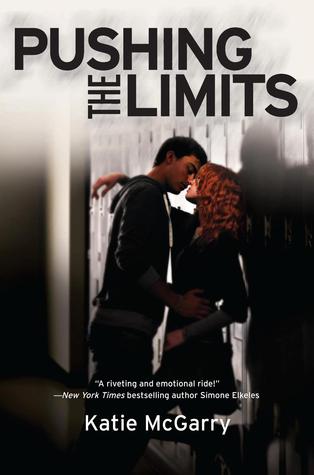 Average Rating – 4. 07
Number of Ratings – 109,650
Read Yes/No – No
Thoughts – As a YA Contemporary Romance it is not a shock that this book was never on my radar. I've never even heard of it until now. In all honesty, I don't really know what to say about a book I don't know and one I'll probably forget as soon as this post publishes.
I Am The Messenger by Markus Zusak
Average Rating – 4.07
Number of Ratings – 124,853
Read Yes/No – No
Thoughts – Despite its popularity and the fact I have read and loved The Book Thief, this is one book I'm not particularly interested in reading. It doesn't grab me and I'm not sure if I'd enjoy it if I did read it.
The Sun is Also A Star by Nicola Yoon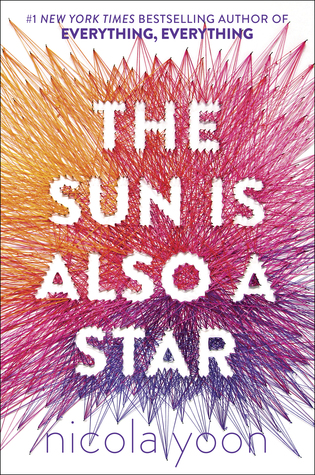 Average Rating – 4.09
Number of Ratings – 138,174
Read Yes/No – No
Thoughts – I think if I wasn't past reading YA Contemporary romance, this is one I'd probably read. Both the characters are immigrants, they have quite a few problems going on in their personal lives, and they connect on quite a spiritual level. Now I've put it like that, I might completely contradict what I've just said and think about reading it when I'm in a Contemporary mood. Sometimes romances aren't all bad for me and this could be one of them that works.
The Wrath and the Dawn by Renée Ahdieh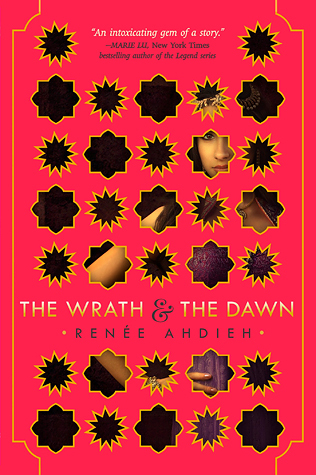 Average Rating – 4,15
Number of Ratings – 96,076
Read Yes/No – YES!
Thoughts – And we finally have a book I've read and loved! It has been at least three years since I read this and The Rose and the Dagger but the story of Shazi and Khalid has stuck with me because whilst it was based on A Thousand and One Nights, I felt hints of Beauty and the Beast in there too. There's magic, a curse surrounding Khalid, and Shazi as the main character has to take it upon herself to make everything right for everyone concerned. It's one of the right fairytale retellings/reimaginings for me and I don't know why I haven't re-read it yet. I'm also incredibly happy I got the chance to meet Renee Ahdieh at YALC this year, and have her personalise my copies of both books!
Steelheart by Brandon Sanderson
Average Rating – 4.15
Number of Ratings – 133,269
Read Yes/No – No
Thoughts – Brandon Sanderson's books are not exactly unknown to me. I own a copy of Skyward and I've been hearing about Mistborn, Way of Kings and his other high-fantasy series for at least four or so years now. However, in all that talk, I've never heard Steelheart mentioned. Granted it is a sci-fi/dystopia novel, but it definitely seems to have flown under the radar for me and it sounds like something I would be interested in reading. There are powers that have come from the sky, people called Epics who harness that power, Reckoners who study and assassinate the Epics, and one particular character who wants revenge on the supposedly "invincible" Epic responsible for the death of his father. I definitely want to read this!
---
And there we have it.
Read total for this post – 1 out of 10.
Running total of books read – 28 out of 100 read.
And a new stat for this series:
TBR additions – 3!
---
Have you read any of these books?
What are your thoughts?
Thanks for reading and have a brazzle dazzle day!
xx