Hello!
It is time for part six of my "How Many Goodreads Top 100 YA Books Have I Read" series. If you haven't followed any of the previous posts, I'm going through this list I found a while ago, documenting the Top 100 YA books according to Goodreads.
From what I've already discovered, it is by no means a list of the very best novels to come out of YA. Despite what the synopsis says at the beginning of the original Goodreads list, it is based on popularity, even if they're all books with at least a 4 star average rating.
If you want to take a glance at the previous five instalments, go ahead!
Post 1 Post 2 Post 3 Post 4 Post 5
Anyway, it is time to get into part 6 so let's go!
---
An Ember in the Ashes by Sabaa Tahir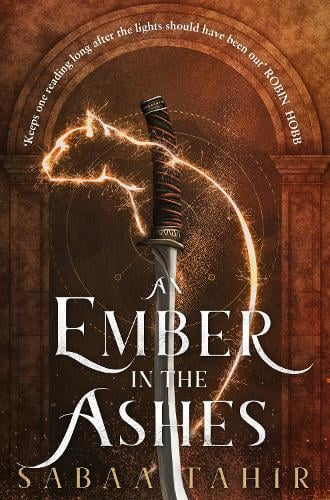 Average Rating – 4.3 stars
Number of Ratings – 150,132
Read Yes/No – Yes
Thoughts – I'm rather wary where hype is concerned as it has let me down a few times, but I can honestly say that the hype for An Ember in the Ashes is justified. I read this first book some time last year and absolutely loved it. I was on the edge of my seat most of the time wondering what the heck would happen next. The setting was fantastic, the characters wonderfully complex, and the storytelling incredibly compelling. I don't know why I haven't yet read the rest of the series because I guarantee it will escalate ten-fold into a story even more thrilling!
The Absolutely True Diary of a Part-Time Indian by Sherman Alexie
Average Rating – 4.11 stars
Number of Ratings – 209, 219
Read Yes/No – No
Thoughts – I don't really know much about this book, but I must have heard about it a few years ago because it does ring a bell with me for some reason. It's also an award winner so it must have been well-received.
Simon vs The Homo Sapiens Agenda by Becky Albertalli
Average Rating – 4.32 stars
Number of Ratings – 225,888
Read Yes/No – No
Thoughts – I know this book is huge. A lot of people love it, and the film. It's just something that is not of interest to me and I know if I did read it, I probably wouldn't enjoy it. I'm not saying anything bad about it. It's just not my book of choice.
The Darkest Minds by Alexandra Bracken
Average Rating – 4.2 stars
Number of Ratings – 130,780
Read Yes/No – No
Thoughts – The Darkest Minds is a book and series I did have on my TBR, but I ditched it when I knew I wasn't going to pick it up any time soon. Also, I think I was succumbing to the hype because it was such a popular series. I don't hear many people talk about it now though so maybe that phase has passed.
Unearthly by Cynthia Hand
Average Rating – 4.03
Number of Ratings – 116,661
Read Yes/No – No
Thoughts – I know absolutely nothing about this so I'm guessing by the title and the cover design that it is a paranormal romance. I don't read those anymore and I haven't read one for six years or so. There is no chance I'll be reading another one any time soon.
Bloodlines by Richelle Mead
Average Rating – 4.21
Number of Ratings – 159,457
Read Yes/No – No
Thoughts – Again, a paranormal romance so I refer to the Unearthly comment! Yes it is popular and a lot of people love the series, but I get the feeling I wouldn't, especially now.
Howl's Moving Castle by Diana Wynn Jones.
Average Rating – 4.3
Number of Ratings – 179,343
Read Yes/No – No
Thoughts – I get the feeling this is a bit of a classic, especially in Fantasy and fiction in general. I've not heard much about it, but I know enough to understand it is beloved and it is almost mandatory reading for any fantasy lover. Of course I jumped around the genres when I was a teen so completely bypassed this book but it's back on my radar now and I will actively seek it out because I can guarantee I will love it.
My Life Next Door by Huntley Fitzpatrick
Average Rating – 4
Number of Ratings – 124, 587
Read Yes/No – No
Thoughts – Yet another Contemporary I have no interest in. I mean I am not exactly opposed to a YA Contemporary Romance but they're not on my auto-buy list.
Maximum Ride by James Patterson
Average Rating – 4.08
Number of Ratings – 197,611
Read Yes/No – No
Thoughts – I know James Patterson more for his series of crime novels, more notably his Women's Murder Club series which spawned a one-season TV show, so I've not really delved into his other books. He also has a huge catalogue to his name so I'm more likely to pick up the titles I'm interested in, and unfortunately, this isn't one of them.
Carry On by Rainbow Rowell
Average Rating – -4.23
Number of Ratings – 152,971
Read Yes/No – Yes
Thoughts – Unless it is Landline, I am not a Rainbow Rowell fan. I went into this book thinking it would help me become more attuned to her writing and storytelling because I wasn't loving her other books at all, and despite everyone saying I would love Carry On, I really didn't. I hated it and actually DNFed it about 100 or so pages in because I couldn't tolerate the Harry Potter rip-off and everything was far too silly to be enjoyable. It was not my thing at all and honestly, I'm annoyed I spent the time to read it when I should have just trusted my instincts and left it up on the shelf. Suffice to say, I unhauled it straight away.
---
On that note, here are the stats:
Read total for this post – 2 out of 10.
Running total of books read – 27 out of 100
I don't have much else to say about these books. Had I known about them as a teen, I probably would have read more of them but I didn't and now my reading tastes are completely different. That's the way it is.
---
Have you read any of these books?
What are your thoughts?
As always, thanks for reading and have a brazzle dazzle day!
xx