Hello!
I'm back again with a book tag, this time based off the dances from the ever popular programme, Strictly Come Dancing. It was created by Stephen Writes, and as someone who really likes watching Strictly, I can't not join in with this tag!
RULES:
Display the logo and (in future posts) thank the person who tagged you;
Answer the questions;
Nominate five other bloggers!
---
There's not much else to run through so let's finish with rehearsals and get straight out onto the dancefloor!
Waltz – A Book With An Elegant And Graceful Writing Style
Is this my blog if I don't mention a Laini Taylor book when there is a question relating to writing? I love Laini Taylor's prose, especially in Strange the Dreamer. She is incredibly adept at writing stories with prose that sweeps you off your feet. It's not to everyone's taste but I love it!
Cha Cha Cha – An Outstanding Trilogy
Do I have to choose because what counts as "outstanding" in my book, is probably not what everyone else thinks. This is also where my mind goes blank and I forget about all the trilogies I've read.
Erm, I think I'll go for The Infernal Devices Trilogy by Cassandra Clare.
Out of all the Shadowhunter series, this is the trilogy that hits the spot for me – Victorian London, the steampunk, the characters of Tessa Grey, Jem Carstairs, Charlotte and Henry Branwell, and the general story. There is no wonder this is my favourite!
Quickstep – A Book That Has A Very Fast Pace From Beginning To End.
Any book by Tess Gerritsen. I can fly through her books in a matter of hours because once I'm past the first page, I cannot stop reading.
Paso Doble – A Book With Striking Cover Art.
Especially if you look at the book in all its hardcover beauty! The cover design makes its way round the spine and at bright orange, it definitely stands out on my shelves!
Viennese Waltz – A Book With Lots of Twists and Turns.
I'm just going to let this book and subsequent series speak for itself because it is fantastic from start to finish, especially if you can listen to the audiobook.
Tango – A Book With An Immensely Gripping Plot.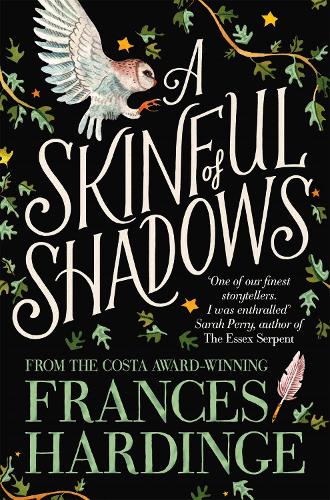 I don't think I've yet to read another book written and compiled so skilfully. The storytelling was fantastic and I can't wait for the day to pick up another Frances Hardinge book.
Rumba – A Book That You Have A Strong Emotional Connection With
It's the first and only book where my sister and I are truly seen. I don't usually pick up YA Contemporaries as a rule but I knew this one included British Sign Language and I had to read it for that, more than anything. However, it wasn't long before I was head deep into it because Steffi spoke to me in ways a character hadn't spoken to me before. Her experiences and thoughts about BSL matched mine and it was perfect.
Samba – A Book That Made You Smile And Feel Cheerful
Pages & Co: Tilly and the Book Wanderers is childhood and reading wrapped up in a pretty present. It is a comforting and cheerful romp through nostalgia, being around the characters that introduced me to so many worlds and continue to remind me why I love reading.
Charleston – A Book Set In The 1920s
I haven't read it yet but one book that comes to mind is A Sky Painted Gold by Laura Wood.
Those are all the original dances and prompts but there were some remaining dances in the inaugural post that didn't have prompts. I've managed to come up with some so here are my questions to the next five dances!
Foxtrot – A Book With Good Plot Progression
The one book that comes to my mind is An Ember in the Ashes by Sabaa Tahir
I've only read this first book but one thing I loved about it was that the plot never faltered. It kept raising the stakes, and when you thought it had finally stopped, it carried on better than ever. I really should read the rest of the series because I guarantee that would continue until the very last page of the final book.
Jive – A Book Not Initially Published In Your Country.
My first thought was In Paris With You by Clémentine Beauvais and Sam Taylor as this is initially a French book under the original title of "Songe à la Douceur" which was published in France back in 2016. I read this last year before YALC and loved it. I've said this before but the English edition is the best translation I've ever read and I now want to get my French back up to where it was so I can read the original again and experience it in its French glory.
American Smooth – A Book That Encompasses Most Or All of Your Favourite Tropes/Genres/Buzzwords etc…
This won't be surprising for any returning readers, but…
A Discovery of Witches by Deborah Harkness. We have witchcraft, alchemy, science, history, a society that needs to embrace the qualities of its creatures and beings, an intriguing cast of characters… It contains everything I love and more.
Argentine Tango – A book with a passionate, fiery romance.
Sanct. I would have said Diana and Matthew from my previous answer but I don't want to repeat myself. Instead, I will go with Ead and Sabran from Priory of the Orange Tree.
---
And that is that. I had a lot of Strictly fun answering these questions and I can't wait for the rest of Strictly season to get underway!
I don't who I am going to tag so if anyone wants to join in, feel free!
---
As always, thanks for reading and have a brazzle dazzle day!
xx