Hello!
A month has passed since I did a post for my Top 100 YA Books series and so it is time to dive back into it and get on with post number four! Whilst I keep forgetting about this series I started, I love looking over the list and seeing what popular books I've liked, disliked, missed, or never known before, especially as most of my reading is YA-centric.
However, I love how it continues to grow and entice more readers with every book.
Talking about books, shall we get started?
NB – the images will take you to all their respective Goodreads pages.
---
Everything Everything by Nicola Yoon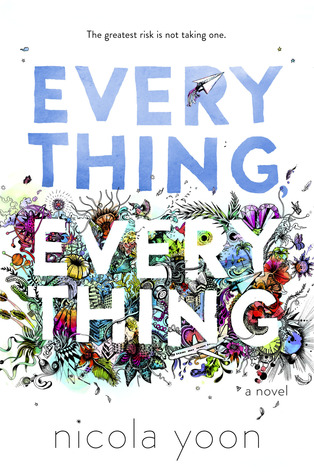 Average Rating – 4 stars
Number of Ratings – 271,864 ratings
Read Yes/No – No
Thoughts – YA Contemporary Romance is so not my go-to genre, and this is a book I will always bypass. I have zero interest in reading this and I'm not even bothered by the fact that I never hear of a middle ground between the "I really enjoy this" and "what the hell is this?" camps.



All the Bright Places by Jennifer Niven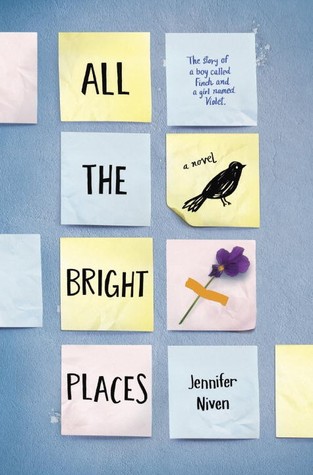 Average Rating – 4 stars
Number of Ratings – 212,687 ratings
Read Yes/No – No
Thoughts – I could just repeat most of what I said for Everything Everything because I've never had any desire to read this and actually when I see it in store, I get a "you won't like me" vibe from it. Yes it seems to tackle some tough subjects, which I do usually reach out for, but not in this case.
The Raven Boys by Maggie Stiefvater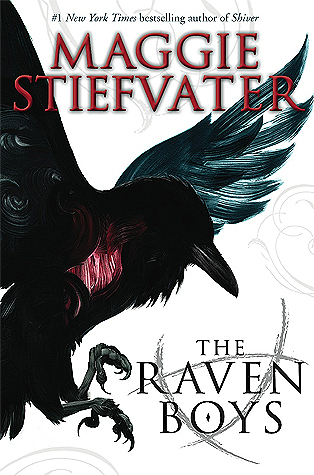 Average Rating – 4 stars
Number of Ratings – 208,501 ratings
Read Yes/No – Yes
Thoughts – For me, this whole quartet of books was a serious let down for me. I liked them, and the writing was good, but I could not understand why everyone – and I mean everyone in the YA community – was obsessed with them. It was HUGE! The hype has now waned but I still personally believe the series is nothing special. It's okay, the magical realism is decent and interesting but it doesn't scream "this is the best YA series ever" to me. I'm glad I'm gave them a shot, but it's a series I'll read once and once only.
Perfect Chemistry by Simone Elkeles
Average Rating – 4 stars
Number of Ratings – 223,904 ratings
Read Yes/No – No
Thoughts – Here's a quick one for you, HELL NO! If I'm not put off by the synopsis of a girl who has a supposed "perfect life" and ends up falling for the "bad boy" who is also her lab partner, I'm completely put off by this cover. I'd see it and run for the hills. Definitely not a book for me.


The Hate U Give by Angie Thomas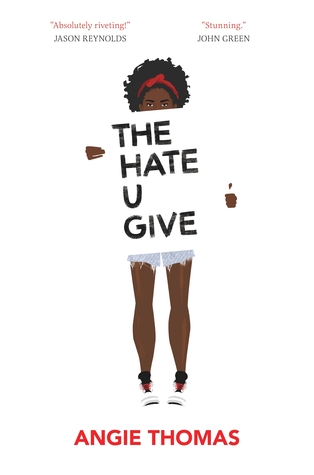 Average Rating – 4.5 stars
Number of Ratings – 279,468 ratings
Read Yes/No – Yes
Thoughts – This is an incredibly powerful book about voice, identity, and racial inequality and I didn't know how to rate this when I read it. I still can't rate it now because I can't put stars on what people are evidently living with and it infuriates me that when we look deep enough, nothing has changed. History is repeating itself every day. Whether I re-read it or not, this book will always have a home in my book collection. It is a future classic which I'm hoping will one day be taught alongside To Kill A Mockingbird in schools across the US and the UK.
To All The Boys I've Loved Before by Jenny Han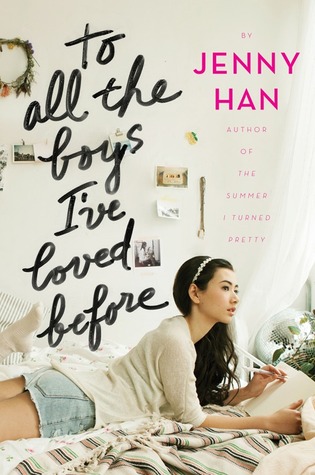 Average Rating – 4 stars
Number of Ratings – 300,785 ratings
Read Yes/No – No
Thoughts – I think I understand why a lot of people really enjoy this series. It seems light, focusing on those feelings of love that a lot of teens want to explore, and unfortunately that has the opposite effect on me. As a teen who was completely focused on dealing with school and reading a lot, this book and subsequent series holds no interest for me, and especially now that I'm a couple weeks shy of being 27. I'm happy leaving this for teens and actual young adults who want to explore those feelings and experiences.
Six of Crows, and Shadow and Bone by Leigh Bardugo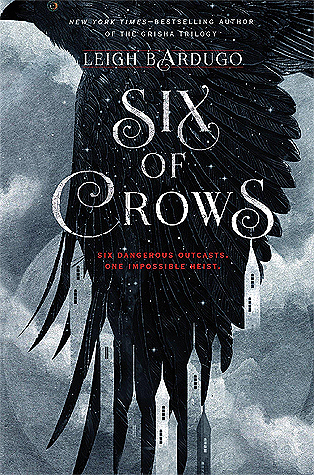 Average Rating – 4.5 and 4 stars each
Number of Ratings – 186,970 and 208,497 ratings
Read Yes/No – Yes
Thoughts: I'm putting both together but what I want to say for Six of Crows applies to the initial Grisha trilogy as well. When I first read both of them, I very much enjoyed the stories, the characters and the entire world. I still love this world today but the more I think I about both series, I can't decide how I feel about them. Sometimes I like them, sometimes I don't, and often the plot issues I had with them both override the positives I had with the characters such as Nikolai, Alina, Genya, Inej and Kaz. It's definitely one of the reasons why I'm bypassing King of Scars. I know I'm not going to enjoy it as much as everyone else and I don't want to read a book that will make me feel that way.
It's Kind of a Funny Story by Ned Vizzini
Average Rating – 4
Number of Ratings – 190,076
Read Yes/No – No
Thoughts – From the synopsis and the reviews I've read, this is an important story to tell. It's one based on mental health, and coming to terms with where it came from. It's also important as from what I understand, a lot of the content came from the author's own experiences, especially of being in hospital and struggling with mental health. I'm all for books that approach mental health, but for some reason, I don't want to read this book in particular. It's not my go-to thing and if I do add it to my never-ending pile of books I want to read, I feel as if it's one of those books I unfortunately and realistically won't get round to reading.
Hopeless by Colleen Hoover
Average Rating – 4 stars
Number of Ratings – 235,471
Read Yes/No – No
Thoughts – I've heard a lot about Colleen Hoovers books over the years I've been in the online book community and I'm not enamoured by them. I've nothing against them, they just don't appeal to my personal tastes and I don't see myself ever reading them.
---
And those are all the 10 books for this post.
My stats are now as follows:
Number of books read in this selection – 4 books
Running total – 22 out of 100 books
I think I've hit a bit of a dip with these books, which I'm perfectly fine with in regards to this series. None of them are books on my TBR, or those I really want to add to my TBR and from what I've seen of the rest of the list, I think the books to fit that specific criteria will be in later posts.
---
How many books from this instalment have you read?
What are your thoughts?
As always, thanks for reading and have a brazzle dazzle day!
xx