Hello!
Today I'm back with a book tag that sings to my very soul! It is called the Books I WANT to read but don't want to READ tag and was created by @Jamishelves. I was very kindly tagged by Laura @TheBookCorps .
If you know me by now, you know there are so many books I put off reading because I'm not ready for them, and it hurts that it takes me a while to finally read them. There are series on my shelves I haven't finished (*cough* Rebel of the Sands *cough*) as I cannot bring myself to finish them, even when I know I'll love and rave about them for all eternity.
Anyway, let's get into this tag!
---
A BOOK THAT YOU FEEL YOU NEED TO READ BECAUSE EVERYONE TALKS ABOUT IT

The Seven Husbands of Evelyn Hugo.
A historical novel set in Old Hollywood, yes please! I'm not usually bothered by anything set in Hollywood but there's something timeless and classic about Hollywood of the post-war period and I'm really interested to see how Taylor Jenkins Reid captures that.
Also I've heard from people who don't usually read historical fiction novels that this was one of their favourite books so there has to be something very special about it. I don't know when I'll get around to reading it, but it definitely feels like one of those books I have to read at some point.
A BOOK THAT'S REALLY LONG

Les Misérables by Victor Hugo.
At 1,232 pages, this is the longest book on my TBR. It intimidates me to the extent I don't know if and when I will actually read it, but I do have this desire to read some of the big and high-brow French classics like Les Misérables and Notre Dame de Paris.
I also want to see how this compares to the musical because whilst I love the music, I don't really understand the hype. However I do have a strong feeling I'll like the book more, so we'll just have to wait and see if and when I finally decide to read this.
A BOOK YOU'VE OWNED/HAD ON YOUR TBR FOR TOO LONG

The Secret Keeper by Kate Morton.
I think I own all of Kate Morton's books and have done for a while, but the only one I'm positive I've read is The House at Riverton and possibly The Forgotten Garden.
I've been meaning to read the rest of them for a while now but I've never found the time to sit down with them as they are quite chunky, dual-timeline historical fiction novels. Hopefully this summer I'll eventually get round to ticking this and the other Kate Morton books off my TBR.

A BOOK THAT IS 'REQUIRED' READING
(EG, SCHOOL TEXT, REALLY POPULAR CLASSIC – SOMETHING YOU FEEL OBLIGATED TO READ!)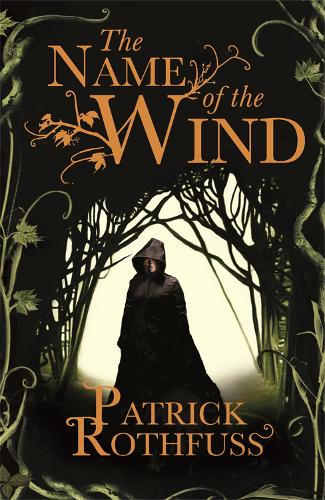 The Name of the Wind by Patrick Rothfuss.
As a big fantasy reader, this is always one of those books that comes up as being a must-read but I don't know if I can bear reading it and The Wise Man's Fear knowing that there is no third book at the moment. I know I will probably get over that at some point but for the time being, it will be an unread required reading.


A BOOK THAT INTIMIDATES YOU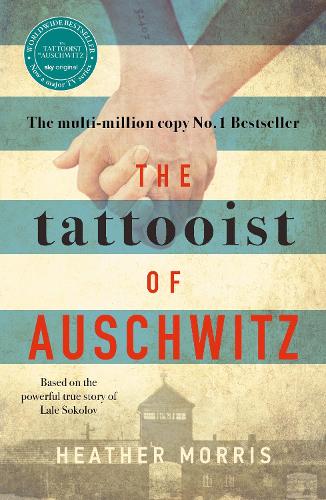 Um, any of the books I've already talked about!
Actually another book that comes to mind whilst looking at my bookshelves is:
The Tattooist of Auschwitz by Heath Morris.
Usually I'm intimidated by the size of books, but as this one is 320 pages and very much a one sitting book, I'm intimidated by the heartbreak and all the emotions I'll feel whilst reading this. Even thinking about it, I'm struggling for words because I know this book will break me and I don't know if I'm ready for it.

A BOOK THAT YOU THINK MIGHT BE SLOW
Every historical fiction book on my shelves I've yet to read!
Nonetheless, I suppose if I had to choose a book (historical fiction or otherwise) I might actually go for…
Nevernight by Jay Kristoff.
I can see this being a slow read for me due to the formatting and the fact I'm incredibly intimidated by it. I will also need a lot of quiet time set aside in order to get into it because I know it won't be a book I can just sit down with and read whilst having a cup of tea or something.
A BOOK YOU NEED TO BE IN THE RIGHT MOOD FOR

Muse of Nightmares by Laini Taylor.
You know how much I adore Laini Taylor's books. I will rave and hype up her books as much as I can, when I can because her writing is so lyrical and beautiful, but again, her books are some of those I enjoy even more when I'm in the right mindset and in the right environment. I want to lose myself to her writing and brilliant storytelling but I can only do that when I'm alone and have all the time in the world to read without being distracted by anything else.
A BOOK YOU'RE UNSURE IF YOU WILL LIKE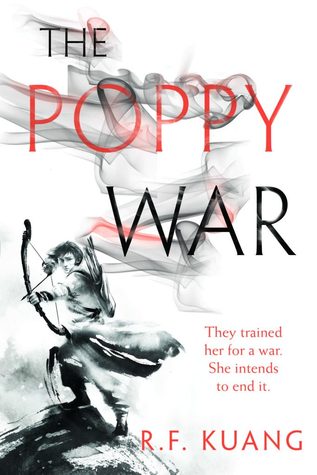 The Poppy War by R.F.Kuang
I don't even sure how to summarise the little I know about this book but ever since it came out last year, I've heard nothing but amazing things about it. The only thing I am aware of is that it is very violent and graphic, and sometimes I do find myself struggling with that. I'm more tolerant of it than I used to be but it still makes me uncomfortable at times and I don't always like it.


---
It totally does not surprise me that all of the books in this post are Adult Fantasy and Historical Fiction! I don't pick them up as much as I ought to because of this little thing called TIME! I swear one day, I will finally integrate more audiobooks into my reading in the hope of conquering this problem.
TAG TIME!
ReadingThroughInfinity|TeaPartyPrincess |BooksWithBen
and anyone else who wants to join in the fun!
---
Thanks for reading and have a brazzle dazzle day!
xx