Hello!
Today's post comes in the form of the "I Should Read That" book tag, which I was tagged to do by Emma @TerrorOfKnowing. I noticed this tag floating around a few blogs the other day and I was thinking about doing it so I'm glad to actually be tagged and have some fun with it!
Rules:
Thank the person who tagged you and link back to their post
Link to the creator's blog (booksnest.co.uk) in your post
Answer the questions below
Tag 10 others to take part
ENJOY THE TAG!
The Questions:
A book that a certain friend is always telling you to read
Beth who sometimes blogs over at OffTheShelf is always passing recommendations my way and sometimes she has to do this multiple times to get me to pick up a certain book because it takes me a while. At the moment, it's definitely something like The Witchlands series by Susan Dennard. I've read Truthwitch, just not Windwitch yet.
A book that's been on your TBR forever and yet you still haven't picked it up
Seriously, do you know how many books this describes? I have a huge problem with putting books on my TBR and then not picking them up, sometimes for years! Anyway, I suppose one of them is Heartless is Marissa Meyer. I can't remember how many people have told me to read this, but it really surprises me how I haven't read it yet because I've always been intrigued with Alice in Wonderland retellings and the Queen of Hearts is a character we don't get to explore very much.
A book in a series you've started, but haven't gotten round to finishing yet
You know that feeling you get when you read a great series but it causes so much pain that you have to emotionally prepare yourself to dive into the next book? Well, that is the reason why I've not finished the Rebel of the Sands trilogy yet. Honestly, I do have every intention of finishing this series because I love it with every fibre of my being but I'm not ready for it to end. Also, it's huge and I don't always dive into large books very quickly unless I force myself to do so.
A classic you've always liked the sound of but never actually read.
Any French classic under the sun!
A popular book that it seems everyone but you has read.
Nevernight by Jay Kristoff. Again, this is a book I've been putting off, although I am dying to read it. It's just one of those books that needs time dedicated to it and I don't often have that kind of time. It annoys me because I want to read it and I want to see what all the fuss is about. It sounds great and I don't mind the violence that Jay Kristoff often includes in his stories.
A book that inspired a film/TV adaptation that you really love, but you just haven't read it yet.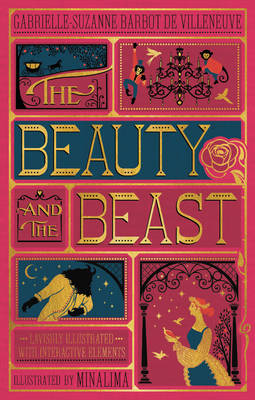 I suppose one of the most logical answers for this question is Beauty and the Beast, or the original 'La Belle et la Bête' as it translates to in French. I've loved all three of the films I've seen and it is a personal goal of mine to eventually read the book, in English or French. I want to know this original story and further understand why I love it as much as I do.
A book you see all over Instagram but haven't picked up yet.
City of Brass by S.A Chakaraborty is definitely one of those books I see on Instagram a lot and I can now say the same for City of Copper now it has been released. Again I'm really interested in this but there are so many other fantasies out at the moment that I want to read before taking the plunge and buying/downloading this. However, I've resisted for so long that I don't know when I'll finally break and purchase both books.
---
And that is it for this tag!
This is like the book tag of shame for me as it shows how many books there are on my TBR that I intended reading months and even a few years ago, and haven't done it yet. If there is one thing this tag is telling me, it's finally get the act together and smash through the backlist!
I have no idea who to tag for this so I'm going to bypass that 'tag 10 blogger rule' like always and say whoever wants to do this, go ahead and have fun with it! Past all the shame, I know I did!
---
As always, thanks for reading and have a brazzle dazzle day!
xx