Hello!
I'm going to get back into the swing of this series I started because I cannot just do two posts for this and not carry on until the end. It's wrong.
Anyway, this is post 3 out of 10 discovering how many of the top 100 YA books I have read according to Goodreads.
The count is 14 out of 20 so far, but at a glance, I have a feeling I won't be adding that many books to the total in this post. We'll have to see.
Note – in this case, I'm certain that 'Top" counts for the most popular, not necessarily the best.
---
Vampire Academy by Richelle Mead
Average Rating – 4
Number of Ratings – 496,050 ratings
Read Yes/No – No.
Thoughts – I'm surprised I never read this series when it first came out in 2007 because it was around that time when I read Twilight and I definitely enjoyed my foray into paranormal YA. It made a nice change from the Regency/Victorian era classics I was reading. Despite hearing many things about it and seeing it quite regularly on blogs and BookTube, it doesn't appeal to me now so I probably won't read this now.
Throne of Glass by Sarah J Maas
Average Rating – 4.22 stars
Number of Ratings – 447,061 ratings
Read Yes/No – Yes
Thoughts – Whilst I have my issues with this series, I enjoyed my time reading and re-reading this. It's also shown me that I can enjoy High Fantasy series and not be intimidated by their sheer size, especially looking at Kingdom of Ash. I'm just glad I read it in its infancy otherwise I don't think I would dedicate a lot of time to reading a chunky 7 book series.
Legend by Marie Lu
Average Rating – 4.18
Number of Ratings – 363,684 ratings
Read Yes/No – No
Thoughts – This trilogy was on my TBR but after reading The Young Elites and thinking that was an okay series, I decided to delete it and not bother with it. I don't feel inclined to read it now either although I've heard people say this is better than The Young Elites. Nah, there are too many books on my TBR that this would end up being pushed further down the list and I'd end up forgetting about it.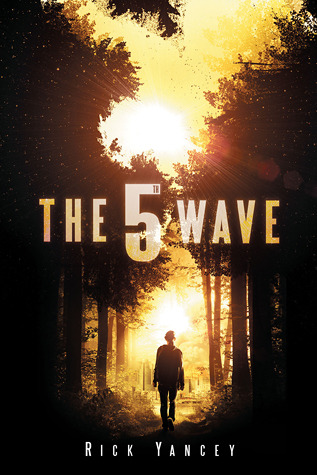 The 5th Wave by Rick Yancey
Average Rating – 4.07
Number of Ratings – 339,236 ratings
Read Yes/No – No
Thoughts – This book and series was huge when I first joined the online book community but this kind of dystopian never appealed and it still doesn't.



Anna and the French Kiss by Stephanie Perkins
Average Rating – 4.03
Number of Ratings – 327,551 ratings
Read Yes/No – Yes.
Thoughts – We all know my thoughts about romance-centric YA Contemporaries, but when it comes to Anna and the French Kiss, and Isla and the Happily Ever After (I don't like Lola), I will happily brush all that aside because these two books are perfect puff reads when I'm feeling low. I love the Parisian setting, I still relate to that fear of the unknown present in Isla, and they're simply nice to read for a couple of hours.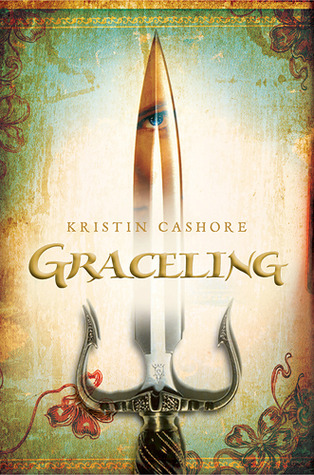 Graceling by Kristin Cashore
Average Rating – 4.09
Number of Ratings – 337,669 ratings
Read Yes/No – No
Thoughts – Before deciding to completely delete my Goodreads TBR and start from scratch, I think this was a book I wanted to read. Now I'm not so sure. I haven't heard much about this or the rest of the trilogy, and whilst that usually bodes well for me, I don't know whether to act on it.


A Tree Grows in Brookline by Betty Smith
Average Rating – 4.25
Number of Ratings – 338,570 ratings
Read Yes/No – No
Thoughts – I'd never even heard of this book until now but from what I gather, it is more common and well known amongst American audiences and readers. From the GR synopsis, it is a coming of age story about Francie Nolan growing up in the slums of Williamsburg surrounded by poverty and hardship in the early 20th Century. I love anything set at that time, I enjoy coming-of-age stories, and it's a considered a modern classic. Considering all the raving reviews, I can't understand why I don't hear more people talking about it.
Daughter of Smoke and Bone by Laini Taylor
Average Rating – 4.3 stars
Number of Ratings – 267,436 ratings
Read Yes/No – YES
Thoughts – Although our MC Karou is a college student in this first book, I don't consider this a YA fiction. Anyway, I love it and the entire trilogy! As I've said before, Laini Taylor's writing is a dream to read, the world is enriched with magic and mythology I've never come across before, and I love all the characters. I found it a bit slow-going at first but I need to read this slowly to savour all its gloriousness!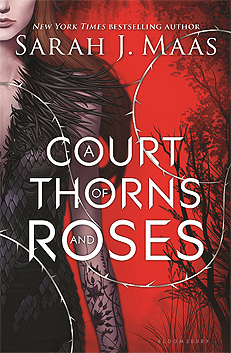 A Court of Thorns and Roses by Sarah J Maas
Average Rating – 4.27 stars
Number of Ratings – 299,625 ratings
Read Yes/No – Yes
Thoughts – Similarly to Throne of Glass, this is a series I love whilst having a few issues with it on the side. Nonetheless, I got on more with this one as it started out as a Beauty and the Beast retelling and I read it quite quickly in comparison to Throne of Glass (ACOWAR took 4 days to read which is fast for an SJM book), and no, that has nothing to do with it being a shorter series. I found the story easier to devour and pick up, I preferred a lot of the characters, and it was a more enjoyable read.
I'll Give You The Sun by Jandy Nelson.
Average Rating – 4.13 stars
Number of Ratings – 206,716 ratings
Read Yes/No – No
Thoughts – I know there is a lot of hype around this book, or there was a few years ago after its initial publication, but as it's a YA Contemporary it doesn't scream out as a book I necessarily want to read, especially if a character's arc includes a romance that's central to the story.
---
Number of books read in this selection – 4 out of 10 books.
Running total – 18 out of 100 books.
Turns out I was right in my supposition. I also don't think this will be the only time I have read less than half of the books on the entire list. I love YA but sometimes it drives me round the bend!
---
How many books have you read out of this selection?
Are any of them on your TBR?
Thanks for reading and have a brazzle dazzle day!
xx