Can we just take a moment to process how quickly January has gone because it baffles me every year. I wouldn't mind, but we need time to slow down so we can do everything we need to do this month.
It kind of makes me glad that I read a lot of fast-paced and shorter books than usual.
Although, I didn't exactly get off to a good start! Exhibit A:
Two weeks where I did nothing but DNF books because nothing was working for me. Weirdly enough, I picked up a completely different book after writing that tweet and wow, I can't stop myself now!
It's mad!
Anyway, let's get into the books and I'm gong too start with the DNFs first.
---
Nightchaser by Amanda Bouchet.
This is a book I bought this month and was instantly attracted to because a) the cover is pretty with all the nighttime sky colours, b) there's a rag tag group of characters and I love that dynamic, and c) it's a sci-fi that I've heard nothing about. I also want to read more sci-fi novels about space and travelling through space, and this looked right up my street.
I only DNFed it because I wasn't in a sci-fi reading mood and it was a little slow going, despite liking the characters and the space world Amanda Bouchet had created. I think I will eventually like it, but it simply wasn't for me at that moment in time.
Piglettes by Clémentine Beauvais.
One of my YALC 2018 books and I feel bad about DNFing this one because I really wanted to like this book, especially after loving In Paris With You/Songe à la Douceur. I had no problems with the English translation, in fact Clémentine Beauvais did a great job of translating her own book, but some of the teen language used in the dialogue and to describe the main characters just doesn't sit right with me anymore and that's regardless of whether English or French. It's one of those YA books that teenage me would love but, adult me, not so much.
Queen of Air and Darkness by Cassandra Clare.
Let's just say the doom and gloom relating to Emma, Julian and the rest of the Blackthorns didn't do anything for me. I couldn't get through it. I think I got somewhere near 150 pages before realising that I wasn't enjoying this at all, and that I didn't care about what was happening even when Jace, Clary and the TMI gang showed up. It disappointed me because even though this trilogy is my least favourite Shadowhunter series, I liked Lady Midnight and Lord of Shadows a lot. I'll admit I did skim and read specific passages (one between Alec and Magnus in particular stole my heart) but in doing that, it made me realise that most of my feelings towards the Shadowhunter world are now nostalgic, in the same way I am with Harry Potter. It's still a favourite but I don't care about some of the new content. I think I'll still read The Last Hours trilogy and the new books with Magnus and Alec, but if there's anything more pertaining to Emma, Julian and this specific trilogy, I'm not going to read it.
---
Moving onto the 9 books I did read and like/love (three of which are carried over from 2018)
The Dark Queen by Josephine Boyce.

Another YALC read and one I was rather interested to read as I took it to be a dark YA fantasy with And I Darken, Three Dark Crowns vibes. It also had an intriguing premise. It had all the substance of an amazing book but it wasn't developed enough. The writing was clunky in parts, there was too much convenience, and there was a lack of detail regarding the world building and the magic system.
Rating – 3★
The World of All Souls by Deborah Harkness.
I'm going to refrain from gushing over one of my favourite trilogies as there's nothing much to say about this apart from that it is one of those nice coffee table, compendium books detailing everything that goes into the All Souls Trilogy. I liked it and it was interesting to see what pieces of history, literature, and art inspired certain aspects of the story and the characters.
Rating 4 ★
The Yorkshire Vet: In the Footsteps of Herriot by Peter Wright.
Ah, the book which got me out of that horrible reading jam! I think this is the best out of all three books to be released alongside The Yorkshire Vet TV programme because it goes into the background of Skeldale, the Herriot legacy and what it's like to walk in the footsteps of the world's most famous vet. I enjoyed it for the nostalgia and the history behind some of my most-loved books, not to mention the insights into the filming of the tv show which has become regular viewing at home. Reading this in one sitting was a lovely way to spend a day!
Rating 5★
Night's Child by Maureen Jennings (Murdoch Mysteries book 5)
A book I started reading in 2018 and put down because I wasn't in the mood for it. It was a re-read then and I picked it up again this month so I could have something a little slower paced to read at night but which was still a crime fiction novel. I don't think I've mentioned the Murdoch Mysteries book series for a while but what I like about it is that it doesn't skimp on the Victorian Toronto details. It gets into the nitty-gritty aspects of society and all the different walks of life, which the show does portray but not to the same extent. The crime in this novel makes for very uncomfortable reading, but I'm glad the author didn't shy away from touching on a sensitive subject, and I definitely think she gave it justice.
Last To Die, Die Again and I Know A Secret by Tess Gerritsen (Rizzoli & Isles books 10, 11 and 12).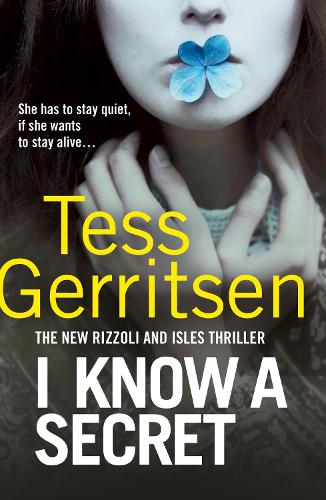 The Apprentice, The Sinner and The Mephisto Club by Tess Gerritsen (Rizzoli & Isles books 2, 3 and 5).

Ignore the fact I read a series out of order because apart from I Know A Secret, all of these are re-reads and I wanted the books that were going to satisfy my crime fiction and Rizzoli & Isles mood. I also wanted to figure out which versions of Jane Rizzoli, Maura Isles and some of the other side characters I like the most because I also started re-watching the tv show and both run on completely separate storylines. I might do a later post on the comparisons but it is interesting to see the different ways the characters are written and how they develop.
Anyway, they are all 4 and 5 ★ reads.
---
With all the books done and dusted, that is it. I'm still surprised after the terrible beginning that I managed to read all I did. It just goes to show that switching up my reading is sometimes the best thing to do!
What books did you read this month?
Did you have a difficult start to the reading year? If so, how did you deal with it?
Thanks for reading and have a brazzle dazzle day!
xx