Hello!
I have an odd post today because it is a TBR post and I don't usually do these! The main reason being that I am a mood reader through and through and I cannot stick to TBRs. That's just the way it is.
However I do have a TBR the length of my arm full of books about witches and I'm hoping to smash through most of it in the next few weeks because I am in such a witch-related reading mood at the moment.
I have to thank the All Souls Trilogy and the tv adaptation of A Discovery of Witches for it  too because it hasn't half rescued me from a reading slump! YAY! I knew there was a reason why I loved this series so much. And if you haven't checked out the show yet, I highly recommend it! I think it adapts the first book really well and the chemistry between Matthew (Matthew Goode) and Diana (Theresa Palmer) is electric.
Anyway, I have a lot of books on this list, most of which are on my bookshelves and my kindle:
Toil and Trouble: 15 Tales of Women and Witchcraft – I actually started reading this a while ago but put it down when I discovered I wasn't really in the mood for it. However I liked the few stories I read and I can't wait to dive back into it.
The Wicked Deep by Shea Earnshaw – I have no excuse why I haven't read this yet.
The Witch's Blood/Tears by Katherine & Elizabeth Corr – Relatively new additions to the TBR as I discovered how much I liked The Witch's Kiss when I read it a couple of months ago. Witches coming to terms with their magic is something I love so I can't wait to see how that develops!
The Witch of Willow Hall by Hester Fox – A brand new addition to the TBR as I only received it in the post a couple of days ago. I've been anticipating this book for months so I can't wait to finally read it.
The Hawkweed Legacy/Prophecy by Helen Brignall –  I'd never heard of these until I stumbled across them in the Trafford Centre's Waterstones branch. I wasn't meant to be buying books at all but I just couldn't resist, and I'm intrigued to see what they're like because there's been no chatter about them at all.
Spellbook of the Lost and Found by Moira Fowley-Doyle – I've just found out that this has a partially-Deaf character so of course I need to read this as soon as possible.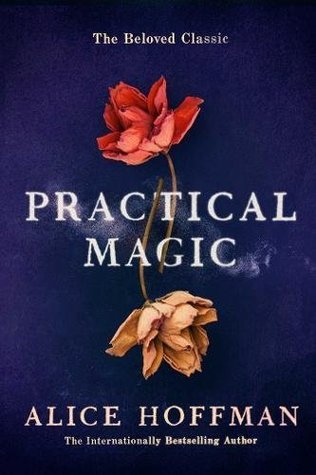 Practical Magic by Alice Hoffman – I've known about the film adaptation for a while and I've wanted to watch it but I'm someone who, more often than not, needs to read the original material first.
A Secret History of Witches by Louisa Morgan – I like my witchcraft mixed in with historical fiction, especially when it focuses around generational witchcraft so I'm excited to see what this is like.
The Witchfinder's Sister by Beth Underdown – Again witchcraft and history will be a general theme with some of these books. I'm also very intrigued by this now as it is inspired by the real story of the Witchfinder General, Matthew Hopkins, who was around in 1640s England and I've been reading quite a bit about him recently for research purposes.
The Winter Witch by Paula Braxton – The Goodreads synopsis says it's perfect for fans of A Discovery of Witches and as we've already established how much I love that book and the rest of the All Souls Trilogy, it's kinda obvious that I will want to read this book.
The Witch's Daughter & The Return of the Witch  by Paula Braxton – I'm getting the impression that all these books are linked somehow so if I read one and like it, you can guarantee I will lap up the others.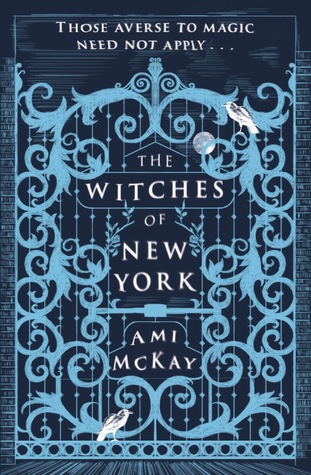 The Witches of New York by Ami McKay – Witches in the 1800s is definitely something I'm down for.
The River Witch by Helena Rookwood – We're getting back into YA Fantasy territory again and it jumped out to me when browsing the Kindle store. I think it was only 99p at the time as well so I couldn't resist.
Witchsign by Den Patrick – I don't know if this actually contains witches or not but there's clearly some evidence of magic in the book for it to have the title of 'Witchsign.' I don't know, the book just jumped out at me when I was browsing Waterstones.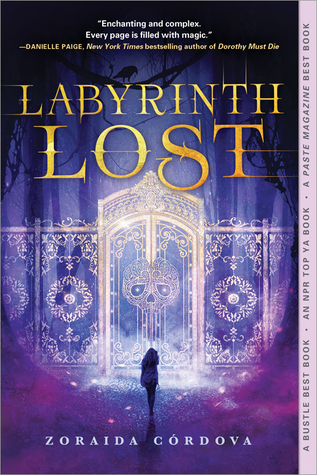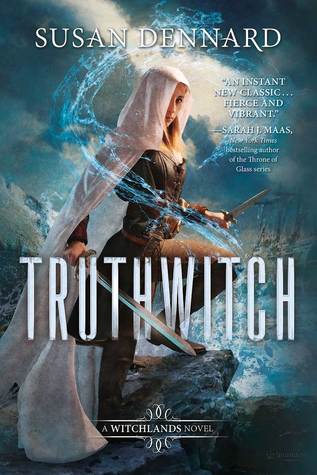 Labyrinth Lost and Bruja Born by Zoraida Córdova – Someone curse me for not having read these yet as they've been on my TBR and anticipated reads list for ages.
Truthwitch by Susan Dennard – Again, I don't know what I'm playing at by not having read this and its sequels yet. I'm going to hide in a hole until I've finally read this because it keeps coming up on Twitter feed and I feel bad about neglecting it for so long.
---
Okay this list was longer than I expected, coming in at 20 books.
I'm tempted to dive straight into The Witch's Daughter series first just because I am already reading in the witchcraft/historical fiction genre and it won't be so much of a leap. Also I really want to read more than just YA and it's driving me nuts that I haven't done so already.
I might check in at a later date to see how I'm doing with this TBR! We'll see what happens.
---
Anyway, do you have any witch-related reads on your TBR?
Thanks for reading and have a brazzle dazzle day!
xx