For the first time in what feels like forever, I actually want to blog again. YAY!
I hope it lasts.
Anyway, I wanted to write up a non-bookish favourites post this month because there are a few different things I've come across that I've truly loved and become addicted to. I would add it to my end-of-month book posts but I have a feeling it will be rather long and I didn't want to add to that.
So, what are some of my August favourites?
---
Clinique Anti-Blemish Solutions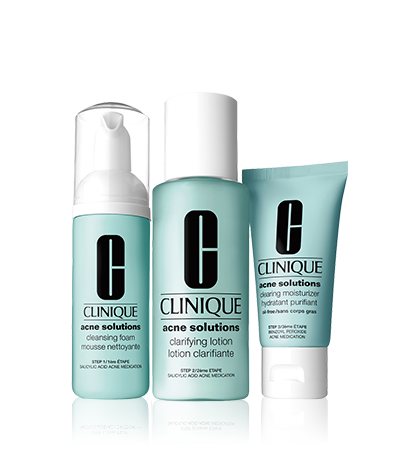 This has never come up on the blog before but I have sensitive and acne-prone skin. I've tried a lot of different methods (normal and prescribed) over the years to get on top of it but they've either not worked and/or stopped working, made my skin worse, and even stained my clothes. However, a couple or so months ago I'd heard really good reviews about Clinique's anti-blemish range so I decided to give it a go, and wow, it works! On consistent use, with the cleanser, clarifying lotion, and moisturiser it takes about a week to start working but I was really seeing a difference, even with the redness of my skin, which was amazing. I still get the odd couple of spots but it is nowhere near as bad now than it was those few months ago. I highly recommend it, especially if like me, you have sensitive skin and want something hypoallergenic. With it being Clinique, it is on the expensive side (the starter kit is £25 and individual bottles can range from £16 upwards depending on their size) but considering you only use small amounts, it lasts for at least a few months. I actually bought the larger quantity bottles towards the end of July and I won't need a new set until November/December! Amazing!
Mamma Mia: Here We Go Again
There's always that one feel-good film of the year that gets everyone swept up with the hype and this year that's Mamma Mia: Here We Go Again. Of course, I got swept up too, which is not surprising as I've been listening to ABBA music for years. I also loved the original musical and film.  I don't live near a cinema so I haven't seen the film yet but I've had the soundtrack on repeat for weeks, and it's standing out to me because it includes ABBA tracks I've not heard before such as Andante, Andante, When I Kissed the Teacher, and Why Did It Have To Be Me? Also, I'm really surprised by how much I've liked Lily James, especially when I've watched interviews with her and Amanda Seyfried together!
Rico Design's Creative Cotton Print Aran Yarn (Fuchsia Pink Mix)
I've only ever used a cotton/acrylic mix before when knitting or crocheting so at 100% cotton, this is a brand-new yarn for me. I'm currently using it to make a couple of book sleeves and whilst making them up, one of my favourite things to see is the constant colour change in the yarn with the different shades of pink, purple, and red. It also makes really nice, compact, sturdy and well defined stitches, which I wanted for a project like this, and it works up pretty quickly. I started one sleeve on Wednesday that I've half completed already, and I began the second one early this morning. As it is a super easy pattern, I hope to get most of that one done if and when I pick it up again in the next few hours.
I'll leave a link here to my local wool shop which has it's own website and online store, but as well as this colour, there were lots of other mixes and singular colours. It was also only £1.99 for a 50g ball so it's fairly economical compared to other aran yarns and cottons.
Animal Park 2018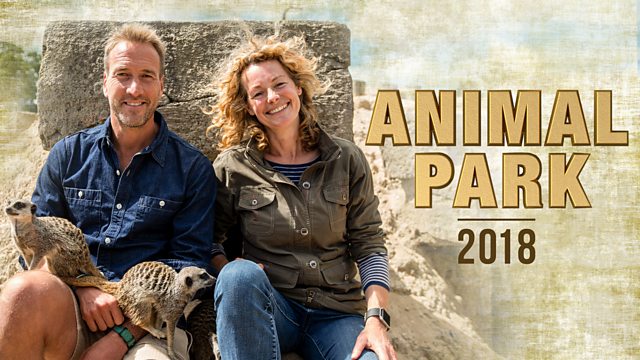 Animals are not a huge part of my life and never have been, but I have always loved them and constantly watched many animal and vet programmes. One I watched regularly when it first aired is BBC's Animal Park based at Longleat Safari Park. It originally ran from 2000 to 2009 with a couple of a spin offs and I hadn't realised until today that it was revived in 2016 to celebrate the 50th anniversary of Longleat. I didn't even realise it was on TV again this year until I caught a clip of it a couple of weeks ago, and they were following a newborn, abandoned cheetah cub. The next thing I knew, I was binge-watching the series from the beginning because I could not get this cheetah cub out of my mind. Suffice to say I got addicted and now all I want to do is re-watch it again.
---
And that is it!
I can't think of anything else to say regarding all of these.
What have been some of your favourite things in August? 
Thanks for reading and have a brazzle dazzle day!
xx