Hello!
Hope everyone is doing okay!
I'm back again with another tag and really the book tags are coming round thick and fast at the moment. This time, I was tagged by Kate at Reading Through Infinity to do the Justice League Book Tag, which was created by Angelica and Rosie from Book Cover Girls.
Superheroes were never my thing, unless you count The Incredibles, but I feel that now they are everywhere I look (thank you so much Disney), I ought to try getting into them a bit more. A certain fellow bookworm and university housemate of mine did try to get me invested in Marvel but it wasn't meant to be at that moment in time.
However, I completely understand the appeal and the fun in it so with that in mind, let's get on with the tag!
---

Rules:
Copy these rules onto your post
Mention creators of the tag: Angelica and Rosie @TheBookCoverGirls and link to the original post
Mention and thank the person who tagged you and link to their post
Answer all the questions
Since there were originally seven members in the Justice League, tag 7 people
Also, you can use the images provided, but don't have to if you don't want to
Have fun with it
---

Batman – Who is your favourite anti-hero?
I swear the only book I can think of that I've read with an anti-hero is Vicious and a lot of people have gone with Victor as an answer. Whilst I totally agree with that, I have just remembered a second, at least I hope he count as one. Anyway, said character is:
Kaz Brekker from Six of Crows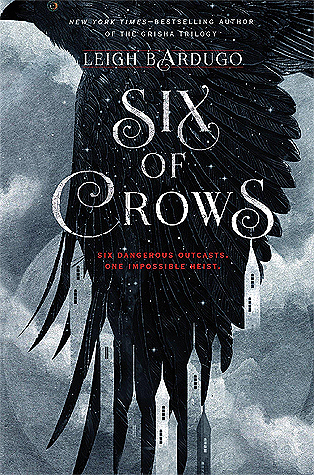 This guy is a criminal mastermind. He is someone we shouldn't like but damn we love him anyway.
Aquaman – a book or character that turned out better than you expected. 
I have a few but one at the top of my head is Wing Jones by Katherine Webber.
I wasn't exactly sure what to expect because YA Contemporary isn't often my cup of tea but everything about this story hit me hard in the feels. I completely connected to Wing and her desire to do everything she could for her family, I loved the family dynamic, and everything was woven together beautifully. I even liked the romance – shock horror, I know!
Wonder Woman – most badass female character
I'm going to have to pinch Kate's answer for this one and say Lila Bard from the Shades of Magic trilogy.
I just love her no-nonsense attitude, and she and Kell make a fabulous duo!
Cyborg – favourite science fiction novel
At the moment, one that still stands out is The Loneliest Girl in the Universe by Lauren James.
I could have used this for the book that turned out better than expected question, because like with Wing Jones, I did not expect to love this book as much as I did. For someone who is very hit and miss with science, I didn't find it complex to understand and I felt for Romy because she was stuck alone on this spaceship, not really knowing how to cope and yet she managed to do it anyway. Also, those last 100 or so pages were one hell of a ride that I'm not going to forget any time soon.
The Flash – a book you sped through.
I'm going to go with the most recent book I've read whilst typing this, which was Goodbye Perfect by Sara Bernard.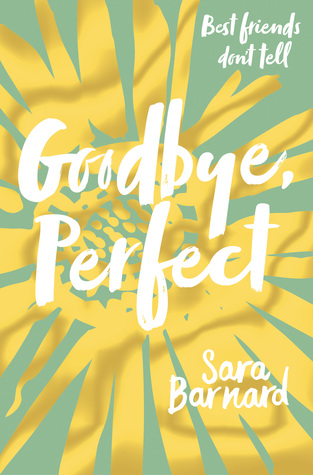 I read this in two sittings and stayed up late to finish it because I didn't want to put it down. I don't think it is the strongest of Sara Bernard's books as it was a little lacking on occasion, but the writing was so good and the story compelling enough that I needed to know the outcome.
Superman – Saddest character death.
Sanct, I don't know which one to pick because there are so many.
However, I pick: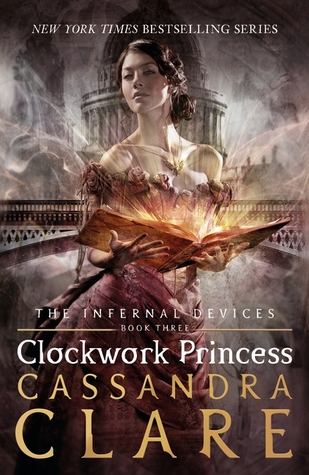 I'm not going to say who it is because of spoilers, although those of you who know me and my favourite Shadowhunter characters will be well aware of who it is. Nonetheless, whenever I get to that particular point in Clockwork Princess the emotional volcano erupts every single time.
Tag Time:
7 people. I can do this.
Jasmine at How Useful It Is
Laura at The Book Corps
Ellen at A Little Book Life
Lia at Lost in a Story
Sofii at A Book A Thought
Charlotte at Charlotte Somewhere
Emma at The Terror of Knowing
As always, you have no obligation to do this tag if you don't want to, or have already done it. And if you haven't been tagged and want to do it, go right on ahead!
---
Thanks for reading and have a brazzle dazzle day!
xx