Hello!
Monthly Recommendations has come around again and this time we are diving into the world of audiobooks. It is, however, not the first time I've talked about audiobooks and I did have a discussion and top 5 post dedicated to them last year. As it has been a year, I am looking at this list as an updated list. I have come across some phenomenal audiobooks since then and I can't wait to share them all with you.
Note: I'm not going to repeat the ones I mentioned in my top 5 post, so if you are wondering where Stephen Fry's narration of Harry Potter might be for example, I'd recommend looking there first.
Anyway, let's get going!
---
The Illuminae Files by Amie Kaufman and Jay Kristoff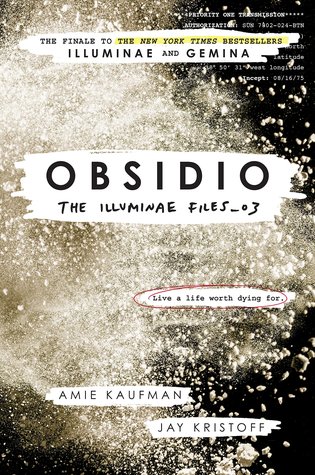 I have not yet read or listened to Obsidio so I can't comment on the production of that particular audiobook but if Illuminae and Gemina are anything to go by then I know it will be superb. Each book is performed by a full cast of 20 or so narrators alongside some super cool audio effects that enhance the richness and complexity of the entire story. You all know I wasn't a huge fan when I first read Illuminae because I couldn't really connect with it and some of the pages were very disorientating to read but on audio, all those problems disappeared and I loved it. I was on the edge of my seat the entire time and I even stayed up late to finish Illuminae, which I have never done with audiobooks before. Hands down these are some of the best I have ever listened to, and I don't think they'll be topped anytime soon.
Strange the Dreamer by Laini Taylor
Narrated by Steve West, this book was a dream to listen to – pun intended. It brought the world of Weep to life and often it felt as if the narrator wasn't there because I was so encapsulated by the world and its vividness. I loved it to begin with but hearing Laini Taylor's writing spoken aloud was even more entrancing and magical.
Just One Damned Thing After Another by Jodi Taylor
What a surprise! A series I've talked about nearly every month on my blog this year!
The entire Chronicles of St Mary's series is narrated by Zara Ramm, and although it would be amazing with a full cast, Zara Ramm does a fantastic job of keeping you hooked on the plot and characters. Her narration is very smooth, fluid and she manages to keep a steady tone across all the craziness, which is a very important skill with this series. The main thing I find with this series and the audiobooks in particular is its addictiveness. You want to keep on reading every book, even if you're scared to at the same time. I know I definitely feel like that and I think. that's what makes this series so good.
Rebecca by Daphne du Maurier
What makes this a fantastic audiobook is its ability to enhance the eeriness and mystery of the original story. Rebecca as a whole is a haunting classic, but I feel that with the audiobook it is even more so because you become one with Mrs de Winter and her intent on uncovering everything she can about the titular character. It can be quite a slow burner of a book but once you get into it, it will take over your mind completely.
Flesh and Blood by Stephen McGann
As an autobiography, historical memoir of his family, it is too narrated by Stephen McGann. Many people will know him as Dr Turner in BBC's Call the Midwife, and this book along with his Dr Turner book have featured very heavily on the blog before because I love them so much. What I like about the audiobook is that you feel a greater connection to the history that Stephen McGann is recounting, and the emotion with which he speaks enhances the often heartbreaking, poignant and deeply personal stories.
---
This is a rather short list of five books but I don't listen to as many audiobooks as I would like to have a big selection to recommend.
Anyway…
---
What audiobooks do you love and would recommend?
Thanks for reading and have a brazzle dazzle day!
xx