Hello!
How's everyone doing? I hope you are okay and getting to read and do some amazing things.
Today, I want to revisit the topic of re-reading, which I did a post on last month, but more specifically on the books I want to re-read. As I am a mood reader that does influence which books I decide to re-read and when, but there are some that when I look at my bookshelves, I do mentally jot down on a re-reading list. Sometimes they even end up in my reading journal which I haven't actually updated in a while – oops.
Anyway, when I was planning this post, I realised that there loads of books I would love to re-read and ramble about. As the list ended up being rather long, I decided it was best to split them across two posts, this one focusing on the YA books and the other on the Adult/Classics/General Fiction books.
So, without further ado let's see what YA books I want to re-read!
---
Series:
His Dark Materials by Philip Pullman (mainly books 2 and 3)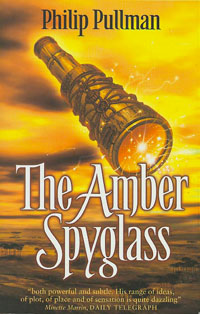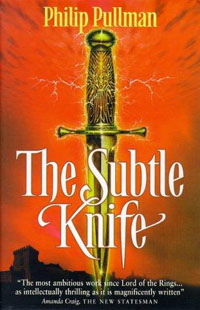 What can I say about these that I haven't said before? Erm… these fantasy books, along with Northern Lights (or The Golden Compass if you prefer) are the fantasy books of my childhood. They are what got me hooked on all things fantasy. Unlike with Northern Lights, I can't remember what the heck happens in these two books and I need to re-read them, 1) so I can remind myself how great they were and 2) so I can catch up on the story before finally get around to reading The Book of Dust, the first book of a new series set in the same world, which was released this time last year.
Half Bad Trilogy by Sally Green
This is a series I really loved but I hardly remember anything about it, which isn't great at all. All I do recollect is the ending to Half Lost and how it hit me hard in the feels. Not great, I know. Anyway, the most I can do to remember the plot as well as continue to support a local author is to read and re-read these books.
Artemis Fowl series by Eoin Colfer
I must have been about 10/11 when one of my sister's primary school teachers recommended that I read the first book. She loaned it to me and I remember sitting in the reading nook I'd created in the corner of my room, engrossed by this criminal mastermind of the title character and the fairy he captured in order to restore his family's wealth. I loved it more than I loved the first three Harry Potter books and just as much as Northern Lights. The thing is, I only ever read the series once and never owned my own copies so I couldn't re-read them and remind myself of the story. As it has been over a decade, I want to re-discover why I loved them. Also, I've just found out that Disney are adapting the first book into a film so if that isn't motivation to re-read them, I don't know what is.
Divergent Trilogy by Veronica Roth
I know this series has fallen out of favour since the release of Allegiant and the less than stellar film adaptations but I'm not going to lie that I really liked this trilogy. I was just getting into YA when a certain friend of mine told me to read the first book and everything rocketed from there! I found it fun, exciting, and it made me think about how we all fit into the world. I've not picked up the trilogy since that first read through and I'd like to know what I think about them now, especially Allegiant which a lot of people hated.
The Inheritance Cycle by Christopher Paolini
Mainly because whilst I really liked them, I didn't find them the easiest of books to follow due to the complexity of the world and how everything relates to each other. However, I know I'll resolve that issue on re-reading them and I'll come to like them even more.
The Lunar Chronicles by Marissa Meyer

Re-reading a series is what you do when you love it to bits, right? I've only read it the once as well and it is definitely worth more than one read!
The Mortal Instruments by Cassandra Clare
Particularly from City of Fallen Angels to City of Heavenly Fire. I think it was last year or the year before when I started re-reading the series but for some reason, I didn't carry on after City of Glass. I want to finish re-reading it though because the last three books contain details pertaining to The Infernal Devices and The Dark Artifices and I've not read them since City of Heavenly Fire was first released. I also want to see if my opinions have changed regarding the series because although I like it, I prefer the others more.
Standalones:

The Strange and Beautiful Sorrows of Ava Lavender by Leslie Walton.
The first standalone book on this list and one that captured my imagination when I borrowed it from the library a couple of years ago. It was magical, beautiful, and a joy to lose myself in. It's the type of book that sticks with you for a while and I want to be able to discover those feelings all over again. I also think it is a book you have to re-read in order to appreciate the whimsical and dreamy nature of the story.
The Host by Stephenie Meyer
I always think this book gets an unfair reputation just because it happens to be written by Stephenie Meyer. Yes, the Twilight Saga might be the YA series to ruffle a lot of feathers but seriously, don't even think about it if you come across this book because I guarantee it will be worth it. The storytelling and world building is well developed, the concept is complex, and the characters are certainly more three-dimensional. I last re-read this about four years ago before I graduated university and I got so into it that I lost all track of time.

The Island at the End of Everything by Kiran Millwood Hargrave
Again, I will always want to re-read a book that I loved with all my heart. This book is beautiful in every way and deals with such a hard topic very sensitively. I consider it to be the middle-grade/YA equivalent of The Island by Victoria Hislop as it tackles the same topic and teaches the reader about prejudice, ignorance and the love of family. It's simply stunning inside and out and I consider it a travesty that I've not re-read it yet.
---
Since that is now 10 series and books, I think I'm going to leave it there.
I'm not hoping on reading them all this year because that certainly would be a miracle, but I want to make a decent dent in the pile. I'll probably start off with the standalones first and make my way up to the series.
---

If you re-read books, what do you want to re-read? 
Thanks for reading and have a brazzle dazzle day!
xx