Hello!
How has fair April treated you?
I can't believe we are now firmly moving into the second quarter of the year and that Spring has finally decided to rear its beautiful yet annoying qualities. I'm seeing green leaves and blossom on trees, more flowers and just a general joie de vivre in everyday village life. Although time has generally flown by, it feels as if it has taken a long time to see Spring come alive.
Anyway, compare my April with that of 2017 and it couldn't have been any more different – no family emergencies or major illness, a birthday to myself (a truly novel concept I assure you), I started a new writing project which I will hopefully stick with, and there was a significant quantity of general uneventfulness. It certainly makes a change. Another difference was that I had a remarkably decent reading month, and I can't believe I'm saying that because for most of the time, it felt as if I was in a reading slump. I was picking books up, reading a few chapters and putting them down again, even if I liked them.  It was driving me crazy. However, I think I have managed to get myself out of it which is a huge relief.
Anyway, a lot of April was taken up by a reading challenge created by Lara to celebrate April being our shared birthday month.
As I said, I felt really slumpy and that hit around the time I started these books. I think four out of eight books is good though, especially for me when it comes to reading challenges.
These were:

Anthem For Doomed Youth by Wilfred Owen
A book which title starts with the letter A.
This Little Black Penguin Classic full of WW1 poetry is probably the most powerful and impactful collection I have ever read. I still can't give this a rating because any feelings and thoughts I have will never come close enough to those of Wilfred Owen when he initially penned any of these poems. They overflow with emotion, fear, heartache and every indescribable feeling under the sun. All I know is that I couldn't stop thinking about how little we've learnt in 100 years. It's sad and terrifying.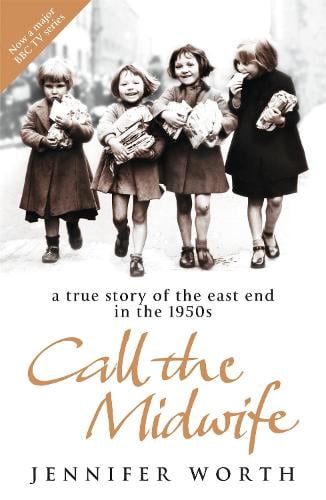 Call the Midwife by Jennifer Worth
A book where the MC's age is within the early 20s.
This was a re-read for me and one that surprisingly took me a while to get through because I could feel myself not wanting to read it, although I do like it. When I have been in the right mindset and mood, Jennifer Worth's accounts of life and midwifery are raw, powerful, emotive and such an eyeopener into the East End of London that we only tend to see presently overdramatised in the melodramatic claptrap of EastEnders (although no nursing and midwifery involved). All I can say is thank you to Heidi Thomas for deciding to adapt the memoirs into the BBC series and keeping it going despite no longer having any original material from Jennifer Worth to adapt.
Rating – 5 out of 5 stars
Son of the Dawn by Cassandra Clare and Sarah Rees Brennan.
A book published in April.
Okay so this is a novella rather than an actual book but when I was in the mood to still continue with the challenge, this was the only book/story I could think of that was published in April. It was also one of the only things I was truly excited to read because I will devour anything set in the Shadowhunter world and one of my favourite Shadowhunter characters was very prevalent throughout the story. Unsurprisingly, I loved it and instantly pre-ordered the rest of the novellas for the Ghosts of the Shadow Market series.
Rating – 4 out of 5 stars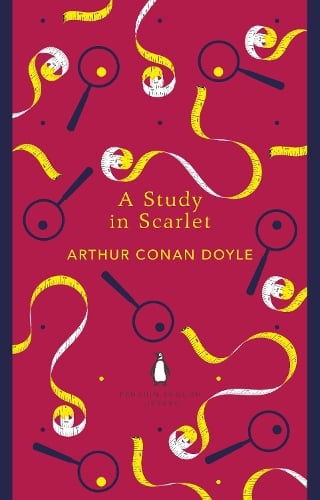 A Study in Scarlet by Arthur Conan Doyle.
A book given to you as a gift. 
I was hoping I would fly through this book as it was so short, but this is the book that pushed me right into the slump so I couldn't really enjoy it as much as I hoped. It was also a re-read and one I didn't like as much the second time round. I still liked it and the pairing of Sherlock Holmes and Dr Watson is always one that will intrigue me, but it just didn't stand out as being truly phenomenal. What got me the most was that the shift in setting half way through felt rather jarring and I got a bit bored with the story before Holmes and Watson turned up again. I'll still carry on with the rest of the series though because they are iconic and I do like my Victorian detective stories.
Rating – 3 out of 5 stars
---
Other books:
What Could Possibly Go Wrong by Jodi Taylor
Like with most of the books from the series, I listened to this on audiobook and it was just as witty, action-packed, and stereotypically British. This time we visit the execution of Joan of Arc, the Battle of Bosworth, deal with an exploding pig, a baby wooly mammoth, and the Father of History. Oh, not forgetting to mention there are some new recruits that rub Dr Maxwell up the wrong way – well what do you expect? Lastly there is a piece of news that makes me very intrigued by the direction this series is taking. I can't wait to to get into the next book and marathon them before YALC, because although she is not involved with YALC, she will be at the main Comic Con event which I think we also get the opportunity to look at around at particular times. I can't pass up the opportunity!
Rating – 5 out of 5 stars
Horses, Heifers and Hairy Pigs: The Life of a Yorkshire Vet by Julian Norton.
I picked this up on the side as I started watching a lot of the Yorkshire Vet on Channel 5 or 5Star. I've always watched a lot of vet and animal programmes, and I'm now hooked on this one because it embodies everything James Herriot and All Creatures Great and Small. Is it due to the fact it is following in James Herriot's footsteps and based at the exact same vet practice – Skeldale –  in Thirsk, the heart of the Yorkshire Dales? The simple answer…yes. The senior partner at Skeldale, Peter Wright even trained under the real life James Herriot and Siegfried Farnon so it certainly does feel like a continuation of everything they founded. I liked this book a lot. The stories of James Norton's cases were funny, light hearted, and comforting. I wasn't bothered so much by the passages on his athletics, but it was still a solid read and one I will probably visit again when I want more recent stories from Thirsk and Skeldale.
Rating – 4 out of 5
The Exact Opposite of Okay by Laura Steven.
YALC TBR book one!
I'm still not entirely sure how to capture everything about this book but I read most of it in one night, and sanct, it really got to me. It perfectly captures how messed up the world is when it comes to women, and I can't help thinking it wasn't a coincidence that I started reading this book on the day we unveiled our Millicent Fawcett statue to the world. She, along with the Pankhursts and other suffragettes/suffragists fought for women and our rights. She forged the way for other women to stand up and rally against the world. This book might be dealing with more sexual and visual rights, but it champions the same message, and I for one am glad it is out in the world and spreading awareness that the way the world treats women is the exact opposite of okay.
Rating – 4 out of 5

Wing Jones by Katherine Webber.
YALC TBR book 2!
And what another spectacular YA Contemporary that tugged at my heartstrings and showed worth in perseverance, not just in the story, but in my relationship with YA Contemporaries as a whole. The overarching theme of family and the tenacity that comes with it was very relatable to me and I could easily picture myself in Wing's shoes, determined to do everything possible for the sake of family. Although, I would personally turn to a pool and not the track. Nevertheless, this is still a book I loved. I did think that it could have slowed down just a little towards the end, and further elucidate on a couple of things, but the overriding story eclipsed them completely. It was such a great end to the month and I'm so glad I gave this book a chance!
Rating – 5 out of 5
---
So that is my surprisingly decent reading month done and dusted. I think it just felt slumpy because I had a dip in the middle of the month, and all the books were read at the beginning and the end. I'm also firmly in the reading mindset now because it is YALC TBR time and there are quite a lot of books I want to get through before 27th July comes around.
Anyway, I hope you had a good reading month and discovered some amazing books!
---

Have you read any of these books? 
What were your thoughts?
Thanks for reading and have a brazzle dazzle day!
xx