Hello!
Second post of the day but I came across this Birthday Book Tag on Meggan's blog Between the Pages, and I couldn't resist. Also, posting a quote is not really that much of a post so this will bump up my word count for this blogging day.
I'm technically a day late with this for me, but as my aunt has just dropped round to give my sister and I our birthday cards for Wednesday and yesterday, it doesn't matter.
Anyway, let's just get into the tag.
---
Count your birthday along your bookshelf and then subtract your birth month. 
I went along my classics shelf so I ended up with Jane Eyre by Charlotte Bronte.
If you could spend your birthday with any fictional character, who would it be and why? 
Oh. This is a tough decision but the one character that jumps to mind is Tessa Grey. At least that way, I'd also be around Jem and he would be my second choice.
Find a book that takes place in the season you were born in. 
Urgh, I can't think of a book that is set in spring.
Find a book that is the colour of your birthstone.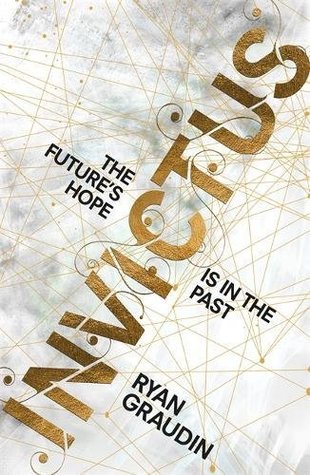 The birthstone for April is diamond and I have a few books with white spines but I think I would have to go for Invictus by Ryan Graudin.
Pick a book set in a time period, world, or country you would like to have been born in. 
Oh, I'd love to have been born in the supernatural world of A Discovery of Witches. It would be a little unnerving living around all those vampires, witches and demons but it sounds intriguing and life would never be boring.
---
And that is it for the tag.
Thanks again to Meggan for posting this on her blog because otherwise I wouldn't have noticed it. It was also really fun and distracted me from sorting out a few books.
Thanks for reading and have a brazzle dazzle day!
xx