Actually the more accurate of titles would have the adage of "in which I want ALL THE BOOKS!!!" however that would make for too long a title and I don't do those.
Anyway…
Hello!
I don't often ask this question much, but how is everyone?
I'm absolutely buzzing at the moment (well at the time I'm writing this post) because next to booking the tickets for the Northern YA Lit Festival, I've only gone and booked the three-day tickets for YALC! I can't believe it! As someone who gets really claustrophobic in large crowds and doesn't like huge conventions, that was a gigantic step outside of my comfort zone. It feels great right now but I know sooner rather than later that the anxiety clouds will come closing in.
Nonetheless, let's perk the mood back up again with some anticipated releases! There are so many good ones being released soon that sound incredible and definitely right up my alley.
So… shall we get to it?
Also, just as a side note, all these publication dates will be for the UK only so they might differ for any of you US or International readers.
Obsidio by Amie Kaufman and Jay Kristoff,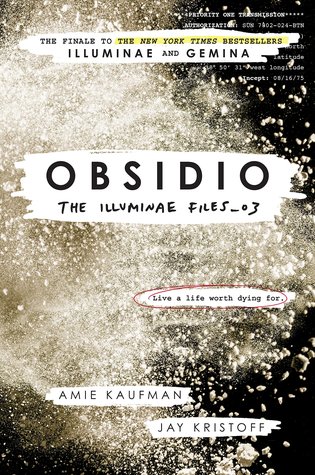 YA Sci-Fi
Third and final book in the Illuminae files.
Date of publication – 13th March.
Kady, Ezra, Hanna, and Nik narrowly escaped with their lives from the attacks on Heimdall station and now find themselves crammed with 2,000 refugees on the container ship, Mao. With the jump station destroyed and their resources scarce, the only option is to return to Kerenza—but who knows what they'll find seven months after the invasion? Meanwhile, Kady's cousin, Asha, survived the initial BeiTech assault and has joined Kerenza's ragtag underground resistance. When Rhys—an old flame from Asha's past—reappears on Kerenza, the two find themselves on opposite sides of the conflict. With time running out, a final battle will be waged on land and in space, heros will fall, and hearts will be broken.
Illuminae and Gemina are insane rides of action, creepiness, and science fiction wonder. Illuminae was okay, Gemina was jaw-droppingly amazing, so I expect Obsidio to end on a high. I need to know how this mad world concludes and it will be interesting to see how that is carried out.
The Beast's Heart by Leife Shallcross
YA Fantasy and Fairy Tale Retelling
Standalone
Date of Publication – 3rd May
I am neither monster nor man—yet I am both.
I am the Beast.
The day I was cursed to this wretched existence was the day I was saved—although it did not feel so at the time.
My redemption sprung from contemptible roots; I am not proud of what I did the day her father happened upon my crumbling, isolated chateau. But if loneliness breeds desperation then I was desperate indeed, and I did what I felt I must. My shameful behaviour was unjustly rewarded.
My Isabeau. She opened my eyes, my mind and my heart; she taught me how to be human again.
And now I might lose her forever.
A Beauty and the Beast retelling from the perspective of the Beast? YES PLEASE!!!! If you know me and my undying love for Beauty and the Beast, then you won't be surprised at how excited I am for this book. The Beast has always been a intriguing character for me and whilst I loved Meagan Spooner's portrayal of him in Hunted, it is great that we're finally getting a full novel from his perspective. I want to dive further into his mind, see if he is his own Beast or influenced by the original, and Disney character.
Vengeful
Adult Science Fiction/Fantasy
Sequel to Vicious
Date of Publication – 25th September
Sydney once had Serena—beloved sister, betrayed enemy, powerful ally. But now she is alone, except for her thrice-dead dog, Dol, and then there's Victor, who thinks Sydney doesn't know about his most recent act of vengeance.
Victor himself is under the radar these days—being buried and re-animated can strike concern even if one has superhuman powers. But despite his own worries, his anger remains. And Eli Ever still has yet to pay for the evil he has done.
There is no cover release for Vengeful at the moment but oh my lord, this is one book I've been dreaming of ever since I read Vicious a few years ago. Vicious was my first VE Schwab book and I loved it. It was action packed, full of grey characters, and compelling writing. Such a great book needs to have an even greater sequel and considering VE Schwab is fabulous at writing series enders, I am hopeful that it will deliver.
City of Ghosts by VE Schwab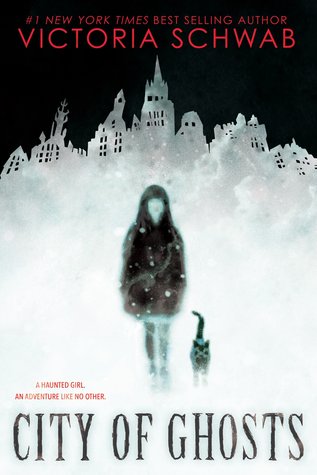 Middle Grade Fantasy
First in a new series (I think)
Date of publication (estimated) – 28th August
Cassidy Blake's parents are The Inspectres, a (somewhat inept) ghost-hunting team. But Cass herself can REALLY see ghosts. In fact, her best friend, Jacob, just happens to be one.
When The Inspectres head to ultra-haunted Edinburgh, Scotland, for their new TV show, Cass—and Jacob—come along. In Scotland, Cass is surrounded by ghosts, not all of them friendly. Then she meets Lara, a girl who can also see the dead. But Lara tells Cassidy that as an In-betweener, their job is to send ghosts permanently beyond the Veil. Cass isn't sure about her new mission, but she does know the sinister Red Raven haunting the city doesn't belong in her world. Cassidy's powers will draw her into an epic fight that stretches through the worlds of the living and the dead, in order to save herself.
It's VE Schwab and she's one of my favourite authors. I don't need to say anything else.
Beast: A Tale of Love and Revenge by Lisa Jensen
YA Fantasy and Fairy Tale Retelling
Standalone
Date of Publication – 10th July
Filled with magic and fierce emotion, Lisa Jensen's multilayered novel will make you question all you think you know about beauty, beastliness, and happily ever after.
They say Château Beaumont is cursed. But servant-girl Lucie can't believe such foolishness about handsome Jean-Loup Christian Henri LeNoir, Chevalier de Beaumont, master of the estate. But when the chevalier's cruelty is revealed, Lucie vows to see him suffer. A wisewoman grants her wish, with a spell that transforms Jean-Loup into monstrous-looking Beast, reflecting the monster he is inside. But Beast is nothing like the chevalier. Jean-Loup would never patiently tend his roses; Jean-Loup would never attempt poetry; Jean-Loup would never express remorse for the wrong done to Lucie. Gradually, Lucie realizes that Beast is an entirely different creature from the handsome chevalier, with a heart more human than Jean-Loup's ever was. Lucie dares to hope that noble Beast has permanently replaced the cruel Jean-Loup — until an innocent beauty arrives at Beast's château with the power to break the spell.
Another Beauty and the Beast retelling? YES! I can't get enough of them and this one sounds like it has taken most of the inspiration from the original tale, which is great and something I would love to read.
The Price Guide to the Occult by Leslye Walton
YA Fantasy
Standalone
Publication Date – 13th March
The Blackburn women are cursed. Ever since the extraordinary witch Rona Blackburn landed on Anathema Island centuries ago and was shunned by the eight "original" settlers, Blackburn witches have been doomed to carry out a brief whirlwind affair with a descendant of the Original Eight. The vengeful curse, however, had unintended side effects: it diluted the Blackburns' supernatural powers. That's perfectly all right with seventeen-year-old Nor Blackburn. All she wants is a quiet, unremarkable life—her powers are blissfully unexceptional, her love life pretty much nonexistent. Nor hopes the curse has played itself out through enough generations that she'll finally be spared the drama. But when a mysterious book comes out promising to cast any spell for the right price, Nor senses a dark storm headed straight for Anathema—and straight for her.
I've only read it once but I really liked Leslye Walton's The Strange and Beautiful Sorrows of Ava Lavender. It was weird, different and captivating. I hope the same can be said for this book because I love anything to do with witches and this one sounds rather interesting.
The Smoke Thieves by Sally Green
YA Fantasy
1st book in a new series.
Date of Publication – 1st May
A princess, a traitor, a hunter and a thief. Four teenagers with the fate of the world in their hands. Four nations destined for conflict.
In Brigant, Princess Catherine prepares for a loveless political marriage arranged by her brutal and ambitious father. In Calidor, downtrodden servant March seeks revenge on the prince who betrayed his people. In Pitoria, feckless Edyon steals cheap baubles for cheaper thrills as he drifts from town to town. And in the barren northern territories, thirteen-year-old Tash is running for her life as she plays bait for the gruff demon hunter Gravell.
As alliances shift and shatter, and old certainties are overturned, our four heroes find their past lives transformed and their futures inextricably linked by the unpredictable tides of magic and war. Who will rise and who will fall? And who will claim the ultimate prize?
After writing a fairly successful contemporary Witch story with Half Bad, it will be interesting to see how she executes this style of fantasy. Also, as she is a local author I want to continue supporting everything she writes.
Furyborn by Claire Legrand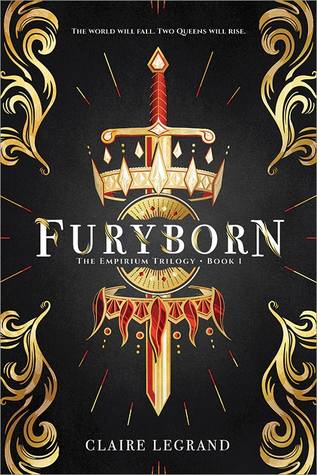 YA Fantasy
Book 1 of The Empirium Trilogy
Publication Date – 22nd May
The stunningly original, must-read fantasy of 2018 follows two fiercely independent young women, centuries apart, who hold the power to save their world…or doom it.
When assassins ambush her best friend, the crown prince, Rielle Dardenne risks everything to save him, exposing her ability to perform all seven kinds of elemental magic. The only people who should possess this extraordinary power are a pair of prophesied queens: a queen of light and salvation and a queen of blood and destruction. To prove she is the Sun Queen, Rielle must endure seven trials to test her magic. If she fails, she will be executed…unless the trials kill her first.
A thousand years later, the legend of Queen Rielle is a mere fairy tale to bounty hunter Eliana Ferracora. When the Undying Empire conquered her kingdom, she embraced violence to keep her family alive. Now, she believes herself untouchable–until her mother vanishes without a trace, along with countless other women in their city. To find her, Eliana joins a rebel captain on a dangerous mission and discovers that the evil at the heart of the empire is more terrible than she ever imagined.
As Rielle and Eliana fight in a cosmic war that spans millennia, their stories intersect, and the shocking connections between them ultimately determine the fate of their world–and of each other.
I'm always after the big fantasy of the year and I think this will be one of them.
Heart of Thorns by Bree Barton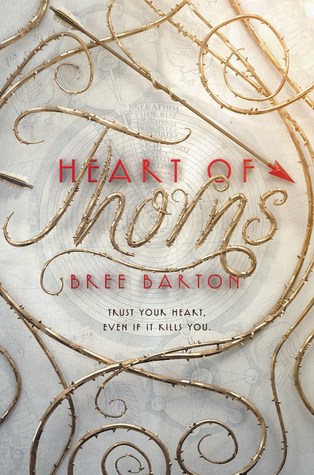 YA Fantasy
1st book in a trilogy (I think)
Date of Publication – 31st July
In the ancient river kingdom, touch is a battlefield, bodies the instruments of war. Seventeen-year-old Mia Rose has pledged her life to Hunting the Gwyrach: women who can manipulate flesh, bones, breath, and blood.
Not women. Demons. The same demons who killed her mother without a single scratch.
But when Mia's father suddenly announces her marriage to the prince, she is forced to trade in her knives and trousers for a sumptuous silk gown. Only after the wedding goes disastrously wrong does she discover she has dark, forbidden magic—the very magic she has sworn to destroy.
Bree Barton's HEART OF THORNS trilogy, pitched as Graceling meets Pride and Prejudice, is the story of a girl desperately seeking the truth about her body's powers and desires. Mia must challenge everything she thought she knew about humans, magic, and most of all, love.
I've never read Graceling but just like with Beauty and the Beast, I will devour anything that has any kind of resemblance to Pride and Prejudice – minus the zombies! This also has demons, a creepy concept and magic, everything that I want in a fantasy!
Toil and Trouble: 16 Tales of Women and Witchcraft, edited by Jessica Spotswood & Tess Sharpe.
YA Fantasy
Standalone – anthology.
Publication Date – 28th August.
A young adult fiction anthology of 16 stories featuring contemporary, historical, and futuristic stories featuring witchy heroines who are diverse in race, class, sexuality, religion, geography, and era.
Are you a good witch or a bad witch?
Glinda the Good Witch. Elphaba the Wicked Witch. Willow. Sabrina. Gemma Doyle. The Mayfair Witches. Ursula the Sea Witch. Morgan le Fey. The three weird sisters from Macbeth.
History tells us women accused of witchcraft were often outsiders: educated, independent, unmarried, unwilling to fall in line with traditional societal expectations.
Bold. Powerful. Rebellious.
A bruja's traditional love spell has unexpected results. A witch's healing hands begin to take life instead of giving it when she ignores her attraction to a fellow witch. In a terrifying future, women are captured by a cabal of men crying witchcraft and the one true witch among them must fight to free them all. In a desolate past, three orphaned sisters prophesize for a murderous king. Somewhere in the present, a teen girl just wants to kiss a boy without causing a hurricane.
From good witches to bad witches, to witches who are a bit of both, this is an anthology of diverse witchy tales from a collection of diverse, feminist authors. The collective strength of women working together—magically or mundanely–has long frightened society, to the point that women's rights are challenged, legislated against, and denied all over the world. TOIL & TROUBLE delves deep into the truly diverse mythology of witchcraft from many cultures and feminist points-of-view, to create modern and unique tales of witchery that have yet to be explored.
Next to Beauty and the Beast, Pride and Prejudice, and magic, witches is probably my top buzzword. I love anything to do with them and they always throw up some interesting questions about how we treat each other. Although I haven't ranked any of these books, I would say this is my top anticipated book of the year.
---
And as this post is long enough as it is, I am going to end it there. The only sad thing is that I'm not going to be able to get any of these books – apart from Obsidio – until after YALC because I have put myself on a book buying and pre-order ban. I'm silently weeping but I need to save the money!!
Before I go, I found this fantastic compilation of books (all YA) that are to be released in 2018, all thanks to Book Birds blog. I'll admit it is where I found a couple of these books so I'd definitely say it is worth checking out.
Anyway, what are some of your most anticipated books for the year?
Thanks for reading and have a brazzle dazzle day!
xx