Hello
Similarly to Alice in Wonderland, Peter Pan is one story that all of us have known since childhood. Due to its legacy, it's one that we in the UK are constantly grateful for. It has an important presence and as a result of that it stays with us, no matter if we only experience it once or multiple times.
Originally released on 5th February 1953, it is the story of an eternal child, of imagination, dreams and adventure. It influences us to dream and create the fantasy worlds we'd love to explore and live in.
As someone who is fuelled by fantasy and stories, it's odd that Disney's Peter Pan is not a favourite of mine. I do love the imagination of Neverland, of being able to fly towards your dreams and keep them at arms length, but there's something about it, whether that's Peter Pan as a character or the theories behind him and Neverland, that I find a little unsettling. Nevertheless, there are times as an adult where I find myself wishing for those stolen moments of childhood and relating to Peter Pan's desire to never grow up.
Whenever I experience Peter Pan now, it is always through the music. If I'm in the house alone I'm constantly humming or singing Second Star to the Right because it is one of those songs that takes me away from the reality of living a mundane existence. If I close my eyes and think of it, I'm also taken back to Disneyland Paris and watching Disney Dreams in its original incarnation. Even more so than Alice, which I experienced more as child, it helps me to cement the memories and the worlds I inhabited growing up. I'm going to elaborate more on the music in a later post, but the mixture of dreaminess, adventure, and imagination often takes my breath away (thanks in part to Mary Blair for the beautiful concept art) and I always think it works well for the Disney Studios as a whole.
In this respect, I find it ironic that Walt Disney himself was dissatisfied with the final film, describing Peter Pan as the protagonist to be cold and unlikeable. Despite this being a significant reason behind his dislike of Alice in Wonderland, I find that Walt himself embodies Peter Pan, always wanting to be that eternal child and bring worlds of imagination to people in varying ways. He was also an infuriating man behind the scenes, not always having the best relationship with everyone at the studios, so it does seem like a perfect marriage of personalities.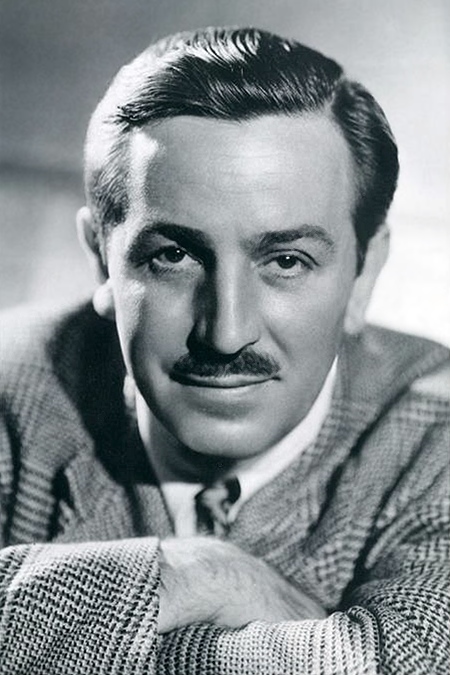 The second degree of irony comes from the fact that experts of JM Barrie praise Disney's characterisation of Peter Pan, as they believe him to be originally written as a heartless sociopath. I've not yet read the original story all the way through so I can't say whether I agree or not, but I do have conflicting opinions on Peter Pan's narrow–minded hatred towards Captain Hook, a villain – and I can't believe I'm saying this – for whom I feel the most sympathetic. Looking at it as an adult, I don't think the struggle between my own childhood and adulthood is helping to ferment one specific opinion. Damn.
Moving aside Walt's thoughts of Peter Pan, there is a third degree of irony in that Peter Pan is one of Disney's most loved and commercially successful films, spawning a sequel and multiple franchises in Disney Fairies and Jake and the Neverland Pirates.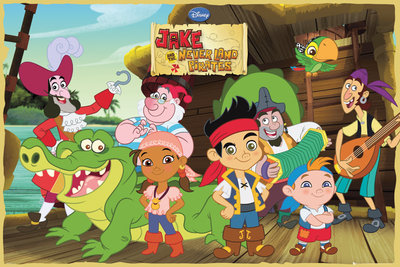 Even I'll admit my current love for Neverland and the vast imagination it brings derives from the Tinker Bell films and the beauty in Pixie Hollow. All that pixie dust, the different fairies, the colour in the world… It's a world I always attempted to write about as a child so to see those personal dreams immortalised in the Disney Fairies franchise wakes my inner child and makes me want to try writing it down again.
Whether it is a favourite or not, Peter Pan as a film will always be there to influence our dreams and create our own Neverland. It's an escape and in our current climate, I can imagine it being inhabited more and more often. No wonder the Peter Pan attraction at nearly all the theme parks needs a FastPass queue!
For all it takes is faith and trust, and a little bit of pixie dust!
---
A few facts:
It took Walt Disney four years to obtain the rights from Great Ormond Street Hospital in London, to whom JM Barrie had bequeathed them.
Many interpretations of the film were thrown around in story development – including Peter Pan's backstory, him coming into Wendy's house to kidnap her and make her a mother to the Lost Boys, Nana joining them on the journey to Neverland and the story to be told through her perspective.
Story and character development started in the late 30s and early 40s but they were interrupted by the outbreak of the Second World War. It was only until 1947 when the studio's financial health improved that production commenced.
Had 6 theatrical releases:
3rd Feb 1953
14th May '58
18th June '69
18th June '76
17th Dec '82
14th July '89
According to Margaret Kerry (Tinker Bell), when Disney first decided to make the film, Tinker Bell wasn't even included in the credits. It wasn't until Walt decided to use her and Jiminy Cricket as icons for the Disneyland that she became a true presence in the film.
In the original play Captain Hook's hook is his right hand, but Disney artists felt that would limit his actions too much and switched it to be his left hand.
Disney attracted negative comments for their stereotypical depictions of Native Americans, as indeed did JM Barrie with his original play. It's probably for that very reason that they do not appear in the 2002 sequel Return to Neverland.
---

What are your opinions on Peter Pan?
What would be on your personal Neverland? 
Thanks for reading and have a brazzle dazzle day!
xx