Hello!
I don't know about you, but I'm always coming across many different editions of the original Alice in Wonderland and it's amazing to see how many there are. I think it strikes me more whenever I watch a video from Hailey in Bookland because she seems to find and collect all these various editions.
As it is a favourite classic of mine, it is interesting to see how different publishers and illustrators have interpreted the story onto book sleeves and covers. Due to the sheer number of editions, I'm going to pick 10 to showcase:
So let's fall down the rabbit hole to the Wonderland of books!
Editions:
My personal edition – a 1991 publication by Macmillan (the original publishers of Alice) to celebrate the 125th birthday of Alice in Wonderland.
2011 hardback edition with original illustrations by Sir John Tenniel and an additional foreword by Philip Pullman.
An Usborne Illustrated edition by Fran Perrino, published in March 2013.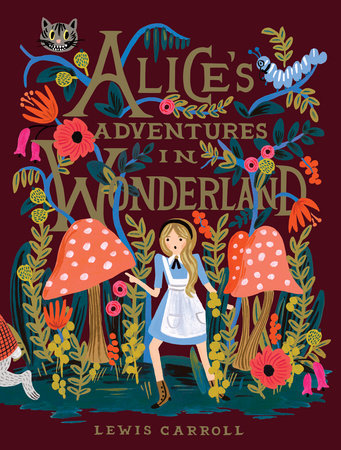 An Owlcrate exclusive cover for 2016
150th anniversary edition by Puffin, illustrated by Anna Bond.
An edition that opens up into a carousel shape, showing the story in 6 three-dimensional scenes. It is an abridged version of the text, and a book Macmillan say is a good starting point for new readers to the world of Alice.
A modern edition of the story illustrated by Mabel Lucie Atwell. Her original illustrated edition was published in 1911.
A jigsaw book of the original story, using the original illustrations. My sister and I had this edition as well, and I really liked it because it was great interacting with the story in such a surprising and satisfying manner.
Rare 1959 Swedish edition illustrated by Tove Jansson.
Hardcover anniversary edition illustrated by Anna Bond, published in 2015
---
I know this is only a very small selection, and I haven't even hunted for the Disney editions, of which I know there are a few, but it is interesting to see how different illustrators imagine and draw Alice. I don't know who illustrated the Owlcrate exclusive cover, but I think that one might be a contender for my favourite cover. I really like the colours and the scattering of different elements around the title. It's very pretty and it gives Alice a softer cartoony look, which you come to expect if you've been brought up with Disney's Alice. However, it retains its own individuality and I like that.
What is your favourite edition of Alice in Wonderland?
Thanks for reading and have a brazzle dazzle day!
xx