Hello!
Welcome to the first wrap up and 2018 and whilst I thought that January was moving quite slowly, I now can't believe I'm writing and posting this. Crazy!
Leaving all the talk of time aside, January was the month of big, hefty books, so I was definitely not easing my way into the year. However, every book I read happened to be a re-read so it whilst it was tough, it was very enjoyable. I also finished my first French book of the year which is fantastic!
So before this post is taken over by the rambling, let's just jump right in:
Shadow of Night and The Book of Life by Deborah Harkness.
As I've featured the series a lot on my blog recently, you know how much I love it. It is probably of no surprise to discover that on re-reading them, I love them even more. Diana and Matthew have taken pride of place in my heart, although it is the Bishop House, Corra, Ysabeau and Gallowglass who are some of the star characters. Saying they are fabulously entertaining doesn't quite cut it. Whilst I'm certain I've said this before, it is the mix of scholarly pursuits and witchcraft that helps me to fall in love with the series. The university setting, whilst Oxford and not Lancaster (boo hoo), resurfaced many warm memories of my undergraduate degree and I could relate to their scholarly pursuits. I could go on and on about the different aspects but they will undoubtedly say the same thing – I love it!
 Rating – 5 out of 5 stars
Le Petit Prince by Antoine de Saint-Exupéry

No matter what language you read this in, it is a delightful and insightful story of a little prince and his view of the world. The beauty about this book is that you can get something new out of it with each read, and you learn a little about the author in the process. You don't often get that feeling unless it is an 'own voices' book so it was nice and educational at the same time. It is also timeless, enjoyable for children and adults, and that is one of the true definitions of a classic.
Rating – 5 out of 5 stars
Speaking of classics…
Little Women by Louisa May Alcott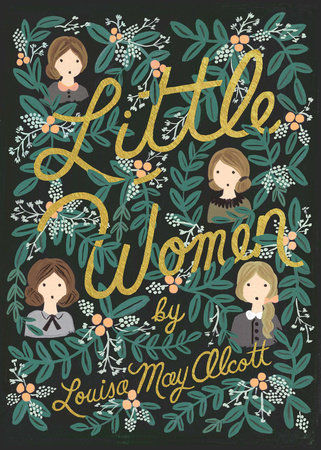 It is a long time since I have read this, and I think I certainly picked it up again at the right time. First off, we've got the new BBC adaptation written by Heidi Thomas, starring Emily Watson and Michael Gambon, which 90 percent of the time, stuck closely to the book. Secondly, I found myself picking up and relating to aspects of the story that I never did before, such as the Pilgrim's Progress and life moving in the most unexpected of directions. My relationship with the book has changed and I think age plays a huge part in that because it made me look at the story with less naive and innocent eyes. However, it remains an important and well-loved classic that you will know I'll recommend time and time again.
Rating – 4 out of 5 stars
Lips Touch by Laini Taylor
It is always nice re-reading the book that introduced you to a favourite author. For me, it's akin to walking through the Disneyland Hotel and seeing Main Street Station again. I'm home, living in the world where fiction and magic is reality. Once I've enveloped myself with atmosphere of Main Street USA, I can saunter on down to the hub, lovingly stare at Sleeping Beauty's Castle and let the magic decide which land I visit first.
Lips Touch is Main Street USA, the stories of Goblin Fruit, Spicy Little Curses, and Hatchling the details that make me fall head over heels in love. Each story is beautifully written and well-crafted, leaving you longing for more with each word. I've read a few short story collections and none have hit me more than this one. Perhaps a little bit of irritation bubbled to the surface when, in Spicy Little Curses, Laini Taylor described Anamique's Sign Language as 'gesture language' but I didn't believe it fully fledged to warrant much reaction and criticism. I still love the book as much as I ever did.
Rating – 5 out of 5 stars
Extending the Disneyland Paris metaphor, the next and final book is the Fantasyland of all books – aka my favourite of Laini Taylor's so far!
Strange the Dreamer
Although, by the time you are reading this, I may still be reading or listening to this beauty. I don't know what to say about this book that I haven't already said. It's stunning, intricate, beguiling, and I could stare at it all day. It is slow and dense, and I understand how that can be off-putting, but that's perfect for me at the moment because I want to savour every detail and completely lose myself in it.
Even if I haven't finished it, I know my 2017 rating won't change:
Rating – 5 out of 5 stars
---
And I suppose that is that.
What books did you read throughout January?
Thanks for reading and have a brazzle dazzle day!
xx