Hello!
I was very kindly tagged by Fran to do to the Bookish Identity Tag and this is one I certainly cannot wait to do. It looks very fun and definitely right up my street in terms of book tags!
As there is nothing to really ramble about, let's get to it!
1. What dystopian/fantastical world would you live in?
I have many go-to answers for this question, some of which are the Wizarding World and Neverland. However, to go for something completely different, it would be intriguing to live in Red London from the Darker Shade of Magic series.
2. Who would your partner be?
I'm going to assume that we are interpreting 'partner' to mean a romantic partner, and in all likelihood, I would choose Jem from The Infernal Devices. He's such a sweetheart, kind, and an all-around Victorian gentleman. Sorry, Tessa!
3. Who would be your godly mother/father (Percy Jackson)
I've only ever read the Lightning Thief so I'm not entirely clued up on the different gods. However, after looking through a few different quizzes, I ended up doing this one and got Athena!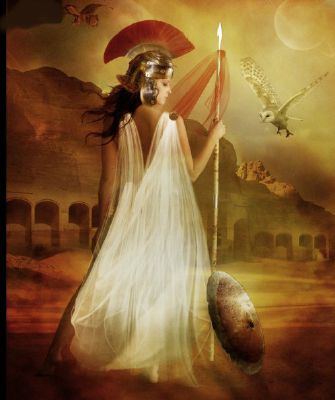 You have been claimed by the goddess of wisdom and battle strategy. You are intelligent and adept at learning and can take charge when the situation calls for it. Knowledge is a powerful weapon, and you are great at planning strategies for capture the flag and real fights.
4. Would you be a Downworlder or Nephilim? (Shadowhunters)
I'd be Nephilim all the way! I'd love to travel to all of the different institutes and see Idris, although I would probably find my home in the London Institute.
5. Which Hogwarts House would you be in? (Harry Potter)
Right, so Pottermore put me in Ravenclaw. I'm not going to dispute that because I always loved Ravenclaw but sometimes I think I would also be well placed in Hufflepuff.
6. What faction would you be in? (Divergent)
The last time I did a Divergent quiz, I was placed in Abnegation. I have just done this one, and I came out as being Divergent. Really though, you want to be Divergent as that is more well-rounded.
7. What would be your daemon? (His Dark Materials)
From this particular quiz, my daemon is an owl.
I think I would be happy with that.
---
So who to tag?
Eva @ Brilliantly Bookish
Emma @ Terror of Knowing
Krista and Dawlyn @ Little Blind Book Finds
And anyone who fancies doing it!
---
Thanks for reading and have a brazzle dazzle day!
xx