Hello!
As I have no idea I'm starting to finally read some books again and I feel like shouting about it! Of course, it's still not plain sailing because I keep flicking back and forth between what I feel like reading but I'm loving the feel of having books in my hands again.
At the same time, I think, why am I telling you all this as you can see what I am reading through the Goodreads widget at the side of my blog, but there's something different in actually talking about the books than just seeing the picture of the book cover.
And for some added excitement, you can find out the two books I have read, or even listened to completion over the past month. That two should have been three but as we all know, slumps like to make us abandon books even if we are liking them.
Anyway, I'll get to that in a bit.
---
So what am I currently reading?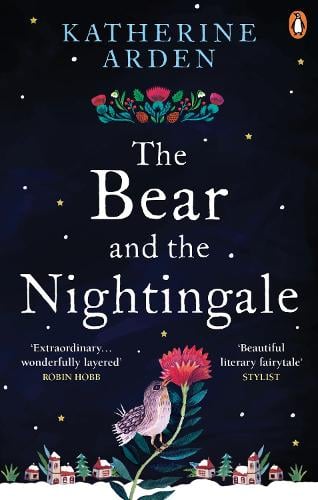 Days of Blood and Starlight (audiobook and paperback).
A re-read, and a really nice one at that because there is nothing more soothing and comforting than reading or listening to Laini Taylor's silky smooth prose. Well, a mug of steaming and creamy hot chocolate might just reach that same level, but in literary terms, I think she stands on her own! I'm not entirely sure what possessed me to start re-reading this trilogy but I'm glad I did because the world Taylor creates is mystical and intriguing to learn about. I also love the mythology and all the characters caught up in it. On that note, I've come to the conclusion that Zuzana is definitely my favourite character – she cracks me up!
A Symphony of Echoes (audiobook).
A re-read of a book I read earlier on in the year. I don't usually re-read a book quite so soon after finishing it for the first time, but I wanted to clarify some plot points before moving onto the next book in the series! So much crazy stuff happens and sometimes it's hard to keep track of it all. Then, what do you expect when you're reading about time travelling historians! At the end of the day, it's just super fun to read and listen to, and Zara Ramm does an incredible job with the audiobooks! Her accent and the British nature of these books are a match made in heaven. I think she is fast becoming one of my favourite narrators!
The Bear and the Nightingale (paperback). 
It was a spur of the moment decision to start reading this and I'm glad I did because I cannot wait to see where it goes. I'm only up to chapter 5 so far, but it certainly has the sprinkling of magic that I'm looking for at the moment. It also feels like the right book to curl up with during the colder evenings, especially if this newer and gorgeous cover is anything to go by.
---
My hopefully temporary DNF:
Queen of the Tearling is a book that has been sat on my shelf, waiting to be read, for quite a while now. The trilogy is one I wanted to start and finish by the end of the year but I think this type of fantasy is not what I needed to bring me out my slump. I am a little bummed because I was enjoying what I'd read of this first book. However, you can't ignore the book gods when they align and so it is now sat on my bedside table just waiting for the moment I can pick it up again. The one thing that strikes me about this book is that it's not the high fantasy I expected. There's references to Britain and America, modern medicine, technology etc, which threw me. It seemed misleading and a little out of place, even if I did get over it relatively quickly.
Anyway, I hope that I can get back into this book soon. I feel as if it is a book and series I will like a lot, just not right now.
Completed Books:
Just One Damned Thing After Another
It's no surprise to know that if I am currently reading two books that are the second in their respective series, then my previously completed reads are the first books. Both are part of series whereby if I get a little or majorly lost along the way, I need to go right back to the beginning and start over. That's especially true with Just One Damned Thing After Another. I could remember bits that happened in that and a Symphony of Echoes but the timeline jumbled and when it comes to this series, being able to keep track of the timeline is imperative! As I said above, so much crazy stuff happens and it is easy to forget what happens to whom in what historical period. In fact, it makes me feel dizzy just thinking about it.
Anyway both A Daughter of Smoke and Bone, and Just One Damned Thing After Another were just as good the second time around, maybe even better! They're both incredibly different – one about a war between chimaera (I think I spelt that correctly) and seraphim, the other about time jumping historians in contemporary England – yet they're so fun and addicting!
This has been one funny month for books, not knowing what I want to read and reading quite a few things before changing my mind. I actually think that's the general consensus with my life at the moment – I start doing one thing and then I lose track, or patience and move onto something else. Maybe once Christmas arrives and 2017 is finished with, I can finally settle.
Anyway….
---
Have you read any of these books? If so, let's talk about them!
What are you currently reading?
Thanks for reading and have a brazzle dazzle day!
xx