Hello
This is one tag that is everywhere in the online book community. I know I even did this tag when I was dipping my toes into BookTube, but for a while now it is one that I've been meaning to do on the blog. There's just something about sharing your unpopular opinions that make you feel a little freer even if you know you might be the only person to have that opinion.
I'm going to say a huge thank you to Birdie Bookworm for reminding me about this tag because it was seeing it on her blog that gave me the kick up the backside to finally do it.
I have quite a few unpopular opinions, some I have shared before, but this is a fun way to share them and see if I am not alone in these thoughts.
---
A popular book or book series that you didn't like.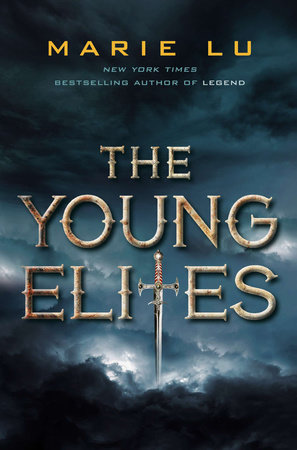 This was one series that I'd been seeing everywhere in the community and I was really intrigued by it. So when I found the whole trilogy in The Works for something like £6, I knew it was one to buy. The thing is, I really liked the first book, I liked the second (although not as much), so when I got to the final book I thought I'd like this one too, but Adelina made me so mad that I couldn't finish it.
The story also left me with lingering questions that still annoy me to this day. I can see why a lot of people like it, but it just wasn't for me.
A popular book or series everyone else seems to hate but you love.

The general consensus I see in terms of this series is that it gets worse with every book because no one knows what the heck SJ Maas is doing with these characters. However, I am someone who found the series really hard to get into at first and now I don't really have any problems getting through the books at all. There are parts I still have issues with but they're nowhere near as bad as they used to be. We'll now just have to see what happens now with Tower of Dawn because with that one, I do get the feeling I might struggle a little.
An OTP that you don't like.

The only one I can think of at the minute is Cathy and Heathcliff. I know they don't end up together anyway because Cathy had the teeny tiniest bit of sense to see that it wouldn't have worked, but their torturous relationship was incredibly painful to follow. It drove me insane and I wanted to destroy this book on a number of occasions.
A popular genre that you hardly reach for.
Hmm, I think one genre that I don't really touch is New Adult although I will narrow it down more by saying NA Contemporary. None of the books really appeal to me and I can't be dealing with romance that will end up being overly dramatic and irritating.
A popular beloved character that you don't like.

Cath from Fangirl. As someone who felt very uncomfortable during that first year of uni, I related to her a lot. However, I did think that she was a little flat and I couldn't get on board with some of her actions.
The thing is that Cath was just one of the many reasons why I couldn't enjoy this book as much as I expected.
A popular author that you can't seem to get into.
My main biggies are John Green and Rainbow Rowell. I find most of their stories pretty mediocre and I'm not a huge fan of their writing styles.
A popular book trope that you are tired of seeing.
That romance is the answer to everything. I don't mind it developing over the course of a book or series but I don't like when it is constantly used to greatly improve a character's outlook. It just seems unrealistic to me. It is also the main reason behind my current dislike of many YA and NA Contemporaries.
A popular series that you have no interest in reading.
I do like YA Dystopia but The Hunger Games is the one series that didn't appeal to me. No matter how many good reviews I heard, I didn't want to read it and even now the hype has died down, my disinclination remains.
The saying goes "the book is always better than a film" but what tv show or film adaptation do you prefer more than the book?

I don't know if you can call Bones an adaptation or not considering the character of Dr Temperance Brennan in the show is based more on the author Kathy Reichs herself than the Dr Brennan in her books, but I love watching the show, even though it has now ended.
I've tried reading three of Kathy Reich's books and whilst I have enjoyed them, I feel distant from the characters and I get a little annoyed by them. However, I love nearly all of the storylines from the show and the character development is brilliant.
---
And that is that.
I'm not going to tag anyone as I can guarantee that many of you will have done this tag at one point. If not, then you can consider yourselves tagged!
---
What are your unpopular opinions?
Thanks for reading and have a good day!
xx