Hello!
If you caught my last 'Spotlight' post, you will know that I shook up the format. I decided that it was time to start highlighting passages and quotes of some of the books currently on my shelves. Since then, I have also given the series a new name 'Book Showcase'. It is probably not the most original of names but considering I came up with it at 7 o'clock the other morning, it was the best I could do, and that was also after being awake since 4.
Anyway…
For the last post on the Daughter of the Burning City (which I didn't end up reading, although it is on my "hopeful" pile for the month), I found the quote by doing this:
pick up any book (current read, last book you read, or the next book on your tbr pile)
randomly pick a page
find a sentence or two to showcase the book.
The book I am showcasing this week is Flame in the Mist by Renée Ahdieh.
---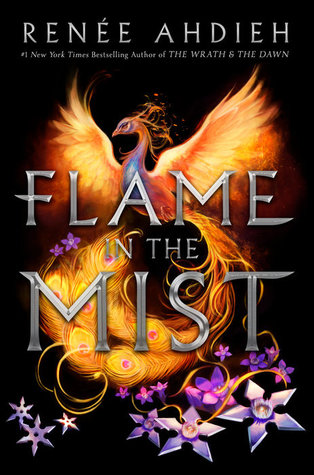 "Markio was left to ruminate on all that occurred.
All she had learned.
The only conclusion she was left to consider was this:
There was far more to the Black Clan than she'd first thought."
---
Now if that doesn't tell me to read more of this book, then I don't know what will. At the time I'm writing this I'm less than 100 pages in so, hopefully, I will know what this passage is implying the more I read and get into the book.
---

Are there any passages or quotes from your books that you would like to share?
Thanks for reading and have a good day!
xx