Hello.
Although I haven't done one of these posts for a while, I am going to shake up the format a bit. Instead of throwing the spotlight over the entire book, I want to highlight passages, quotes and whatever helps to recommend a book to you lovely readers.
I've decided to do it like this:
Pick up any book (maybe your current read, the last book you read, or the next book on your tbr)
Randomly pick a page
Find a sentence or two to showcase the book
It is a similar format to a few memes that I've seen across the blogosphere but I feel more comfortable doing this in my own way. I'm not planning a specific regimen for this series but I do want to try and do it every week.
With that bit of housekeeping out of the way, let's get into the book. And it is one I will have started by the time this post goes live.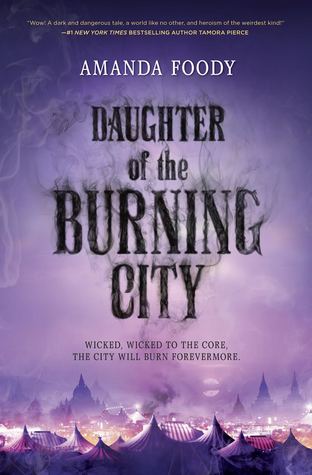 I'm acutely aware of how little I know about the neighbourhoods of Gomorrah, which are not as nearly as nice as Chimal's. The person who lives in the tent beside me could be a killer. Or a shadow-worker could be talking about caravans, waiting for an opportunity to grasp my shadow in the green light, like I'm a rabbit walking into a snare.
I know just after reading this quote, I'm even more intrigued to get into this book.
What about you?
And if you want to join in, feel free to do so – just leave a link in the comments, or link back to this post so we can all see each other's books!
Thanks for reading and have a good day!
xx