Hello!
The time has come around again to jump into the Top 5 lists that I have not done for a while. I'm not sure why as they are great posts to write and they bring out that personal touch that can sometimes be missing when I'm looking at Disney history and things. Anyway, I want to touch on my favourite Pixar films.
For most of us who were born in the 90s, Pixar is one of those constants in cinematic releases that is always trying to push the boundaries. We grow alongside its technological advancements, its varying stories, and yet it doesn't bore us. I know for as long as I can remember, the only times I went to the cinema as a child was to see the newest Pixar film. They were my introduction to the modern age of Disney and a lot of the films hold a strong place in my heart.
Nonetheless, there are those films that I love more than others, and none more so than Toy Story. This current trilogy is significant to me because it is one that has grown alongside me. The original film came out in 1995 when I was three, the second one in 1999 when I was 7, and the third one in 2010 when I was 18. Toy Story 3 hits me harder than any other because like Andy, I was getting ready to go to university and live away from home. Although circumstances meant I ended up moving back home once university was finished, I still have those same feelings about packing one's childhood away and moving forward into adult life.
When I was compiling this list, I wanted to think of the other films besides Toy Story that evoke similar feelings. I also wanted to give them their well-deserved moments in the spotlight.
So without further ado, let's get into it:
---
5# Monsters Inc
Monsters Inc is a formidable example of the 'buddy formula' that Pixar uses for all of their films. Mike and Sulley are best friends, they are at the top of their field as scarers, but most importantly they discover that their world is not the rosiest place it is seen to be. Once Boo turns their lives upside down, they're dodging the law, their nemeses and the story suddenly becomes one of survival. Monsters Inc is one Pixar film that had a lot of screen time when I was a child, and I suppose one of the main reasons it is included on this list is due to nostalgia. My sister and I loved it. I still do love it as much as I did back then but nowadays I don't watch it very often. I suppose I must rectify that.
4# Inside Out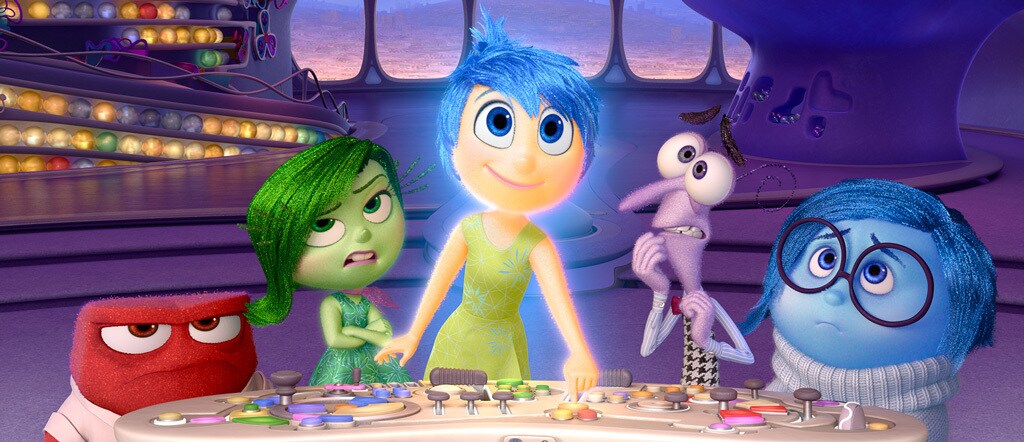 Culturally and socially significant, Inside Out teaches us the importance of acknowledging every human emotion and making sure they're balanced for our own well-being. I can't relate to Riley's own experiences in the film but at one time or another, we're all going to realise how fragile our minds can be. From a psychological point of view, I find this interesting, and I am even more intrigued at how the film could be portrayed through the minds of others as we all navigate the world in different ways. Although I really like this film, I don't watch it enough.
3# The Incredibles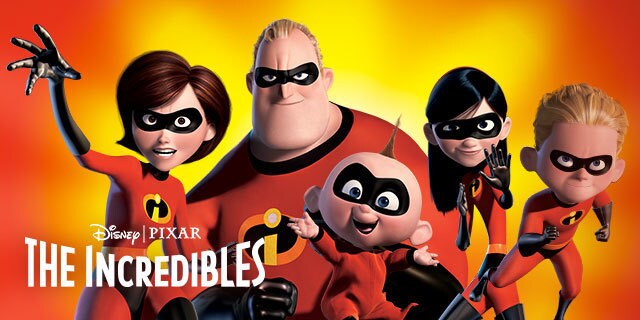 Superheroes, extraordinary powers, a world in turmoil, adventure…. it's everything you want in an action film. However, what attracts me to The Incredibles is the characters because, at its core, the film is about family, learning to feel comfortable with your identity and embracing that within the wider world. It also has an incredible cast of side characters, and when I like every single one of them, that's a sure-fire way of knowing how great a film it is.
2# Brave
I think out of every Pixar film, Brave is the one that stands out the most for being remarkably different in style. It did often feel like a WDAS film but that didn't stop me from really loving it. The mother-daughter relationship between Queen Elinor and Merida strikes a powerful chord with me and I reckon it always will. It's also a very visually pleasing film with a good soundtrack behind it. Similarly to loving a film due to the characters, you know I'll also love a film when I get utterly besotted with the main song – in this case, Touch the Sky – in French and playing it over and over again.
1# Wall-E
I know if a film touches me when I can watch two characters interact side-by-side with only their expressions and body language as their method of communication, and I need to continue following their story. The film does have this huge overlying message about the environment and the greater cost of humanity to the wider world, but it is the endearing connection between Wall-E and Eve that captivates me each time. The risk of having little to no dialogue between them pays off and you only have to look at their actions to know what they're doing, and how they're feeling. I'm never going to see another film like it and nothing but Toy Story will ever top it.
---
And that is that.
What are your favourite Pixar films?
Thanks for reading and have a brazzle dazzle day!