Hello
When I did my Pride and Prejudice review a couple of weeks ago, I hinted that more posts on the subject of this particular classic would be on the way. Well, here's the next one!
And I am starting with a question.
How many adaptations do you think have been made by the BBC? Just the one made in 1995?
If you answered yes, then you would be mistaken.
Dating from 1938, the BBC has been at the forefront of any Pride and Prejudice adaptation made for tv. Not counting Death Comes to Pemberley, they have in fact made six adaptations! SIX!!
This interests me a lot as the only adaptation nowadays that is referenced is their infamous and most recent in 1995.
So, let's shed some light on the other adaptations so they don't completely fall into oblivion!
---
1938.
In the first-ever adaptation of Pride and Prejudice to hit the tv screens, it starred Andrew Osborn and Curigwen Lewis as Darcy and Elizabeth. It was a 'reduced' adaptation, running for only 55 minutes and it was recorded live at the Alexandra Palace studios in London. Due to the early days of the BBC and the primitive nature of recording programmes, no archives for this particular adaptation exist. However, after some scrounging, I did manage to come across an issue of the Radio Times from 1938 and find a couple of mentions to Pride and Prejudice. From this, it was recorded twice, once for the 22nd May and again for the 27th.
Full document from the Radio Times Archive (the page above is an excerpt from p.31 of 97)
---
1952:
This particular adaptation was the first mini-series of 6 episodes to be made and it was directed by Campbell Logan. It starred Daphne Slater and Peter Cushing as Elizabeth and Darcy and aired from 2nd February to 8th March.
As one of the earlier adaptations, the BBC didn't keep hold of any recordings and unfortunately, all six episodes are believed to be lost.
The most intriguing aspect of this particular adaptation is that Jane Austen herself is portrayed in the series. I can't find out why that it is the case, but she was played by the actress Thea Holme.
---
1958:
Using the same adapted script as the 1952 adaptation, this time Pride and Prejudice starred Jane Downs and Alan Badel as Elizabeth and Darcy. Each of the six episodes produced was half an hour long and presumably aired live. Again similarly to 1938 and 1952, all of the episodes are believed to be lost. I did, however, find one interesting fact that claimed a Telegraph critic judged the series to contain too much "obvious posing."
From the look of Badel in the above photograph, I'd be inclined to agree!
---
1967: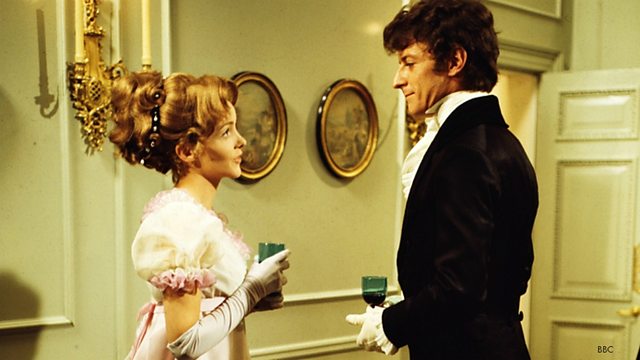 Another six-episode mini-series that was directed by Joan Craft, and starred Celia Bannerman and Lewis Fiander as Elizabeth and Darcy. It was scripted by Nemone Lethbridge, whose desire to focus more on the romantic plotlines meant that the observation and social commentary were largely omitted. These cuts produced a faster-paced story as well as removing Mary, whom the producers felt wouldn't be much missed. This was the first adaptation to be filmed in colour and that was filmed on location – Bath, Lacock village, Dryham Park. It was shown on Children's tv and was produced to mark the 150th anniversary of Jane Austen's death.
---
1980:

Next to the 1995 adaptation, this is probably the other one that is known to Pride and Prejudice fans. It was adapted by the novelist Fay Weldon and starred Elizabeth Garrie and David Rintoul as Elizabeth and Darcy. It first aired over five episodes and was shown in the UK and the US. The majority of the script also uses large chunks of Austen's own dialogue, rendering the adaptation to be one of the most faithful to date.
---
1995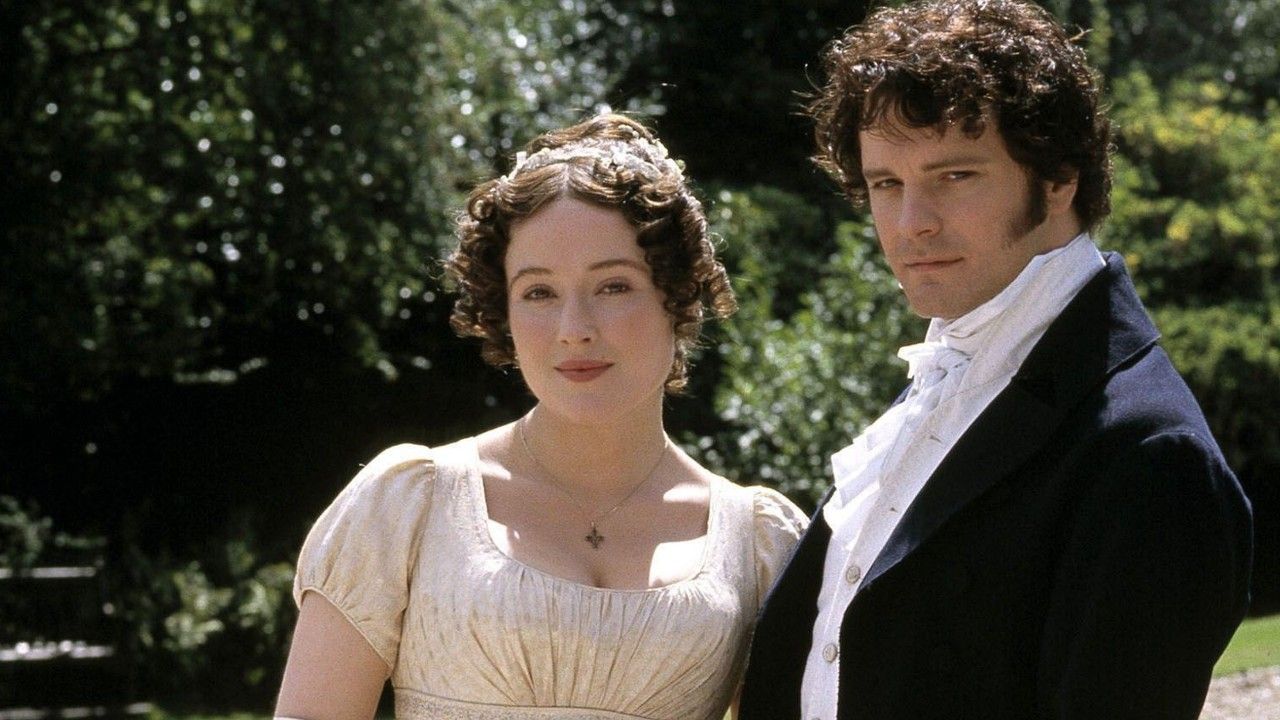 I don't know why I am going into this adaptation as it is the most famous out of them all, but I suppose it is worth a quick mention. Of course, it starred Jennifer Ehle and Colin Firth as Elizabeth and Darcy, as well as quite a few other names popular on British TV – Alison Steadman, Emilia Fox, Joanna David, David Bamber, Julia Sawalha etc. It is this adaptation that now gets all the glory, everybody swooning over that one particular Darcy scene, and it is the one to influence newer Pride and Prejudice adaptations and retellings. Helen Fielding of Bridget Jones' Diary Fame said that she had both the character of Mr Darcy from this production and Colin Firth in mind when she created Mark Darcy.
Another interesting little fact, Anna Chancellor who played Caroline Bingley is actually related to Jane Austen – she is a direct descendant of Austen's elder brother, Edward.
---
There is something to be said about the popularity of Austen's novel if the BBC decided it was worthy of six adaptations. Produced over all those years, they have provided the UK audience with an adaptation for every generation, therefore influencing how we and future generations continue to perceive the story.
With numerous productions under their belt, they have also shown that Pride and Prejudice is more suited to the tv screens than any other form of mass communication. The films are popular, particularly the 2005 adaptation with Keira Knightly, but we all know that we get more out of the story when it is not condensed due to time restrictions. It also makes us bookworms a lot happier because it is more faithful to the book we've already read and loved. Besides the 1995 adaptation, I think this is the reason why the Lizzie Bennet Diaries series on YouTube works so well. Drawn over 100 short episodes, we experience the nuances and subtle details that would otherwise have been glossed over.
I know that for me, no other adaptation will take the place of the 1995 production. I think I'll still hold to that opinion when I eventually find a good copy of P&P 1980 but until then, there is no competition.
---
And that is that.
Thank you for joining me on BBC's Pride and Prejudice memory lane.
Thanks for reading and have a good day!
xx