Hello!
Welcome back.
When it comes to Pinocchio, there is one character who has embraced the legacy of the film and become as much a mascot for Disney as Mickey Mouse and Tinkerbell. The character in question is Jiminy Cricket and when you think about it, he is everywhere.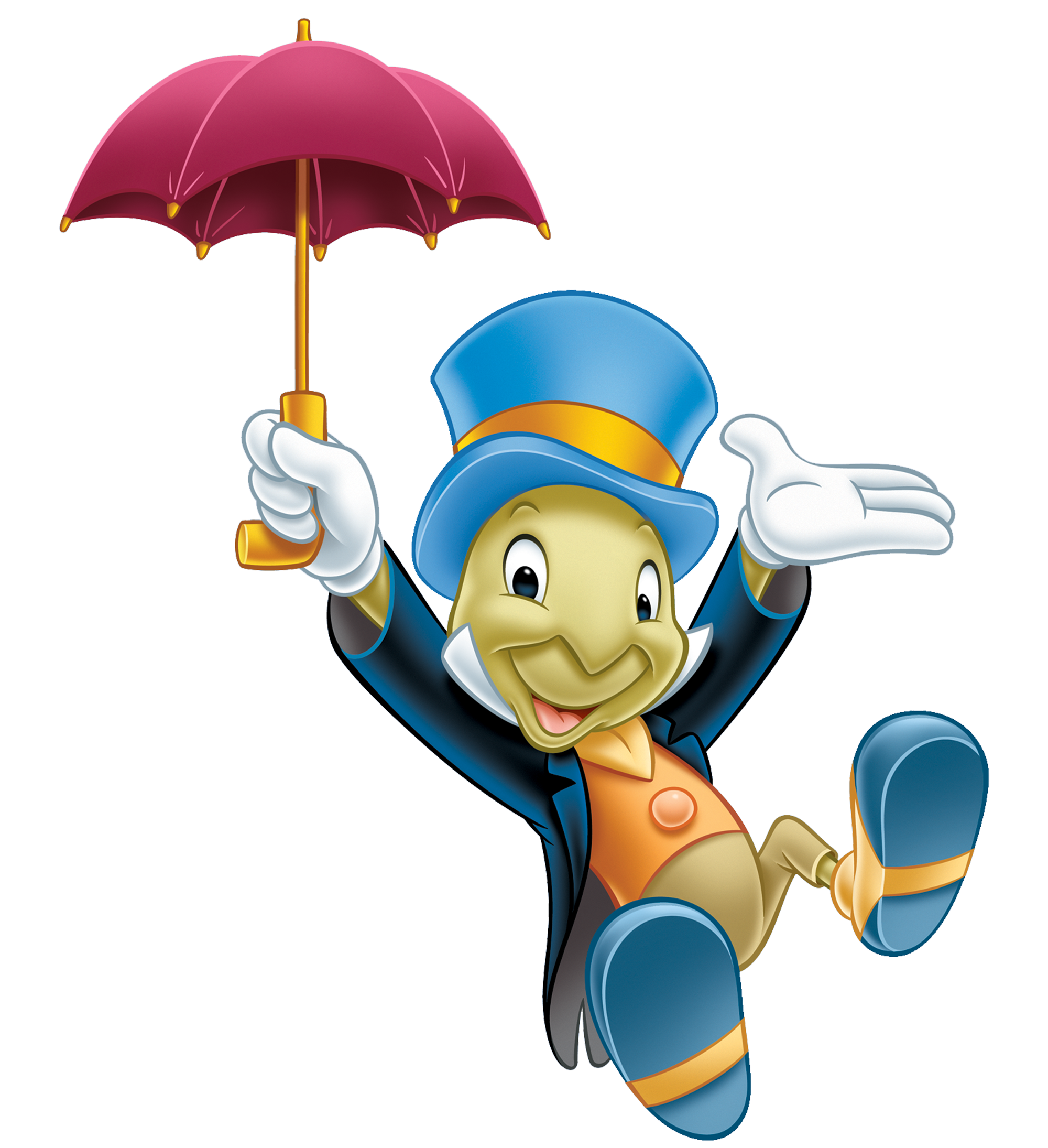 I think it very much helps that his token song, When You Wish Upon A Star, is the trademark anthem for the Walt Disney Company as a whole.
His original role as a conscience and narrator for Pinocchio means that he is a flexible character and can be used elsewhere across the Disney property.
Besides Pinocchio, he is in:
–  Fun and Fancy Free where he serves as the set-up for the two different segments.
– The Walt Disney Anthology Series where he hosts a lot of different television segments centred around characters such as Mickey Mouse and Donald Duck. In the 1950s and 60s he also appeared in two series of educational films designed for a grade-school aged audience. In one of the series titled "I'm no fool," he advised children to steer clear of dangerous traffic, strangers, exposed electrical lines etc. The other series was called "You" based on the human body.
– Mickey's Christmas Carol, where he appears as the Ghost of Christmas Past. (I always thought this was a very apt role for him as a conscience and guide)
– The House of Mouse and more specifically in the film Mickey's Magical Christmas, where he helps Mickey Mouse find the true meaning of Christmas.
– Once Upon A Time, as a cricket in the Enchanted Forest but as the human Dr. Archie Hopper in Storybrooke.
He also served as a narrator for the well-loved nighttime spectacular, Wishes, one of my favourite shows and the first Disney firework display I ever saw in a Disney park.
The fact that he can be used in a variety of different ways, and is visually appealing and endearing, makes him such a malleable and useful character for Disney. He will never grow old, he will retain timeless messages, and he will forever be relevant.
Personally, he is probably my favourite character from Pinocchio and I'm so glad that he is not cemented in just one little aspect of Disney.
---
What do you love about Jiminy Cricket?
What do you make of his legacy in relation to Pinocchio and the Disney Studios as a whole?
---
Thanks for reading and have a brazzle dazzle day!
xx