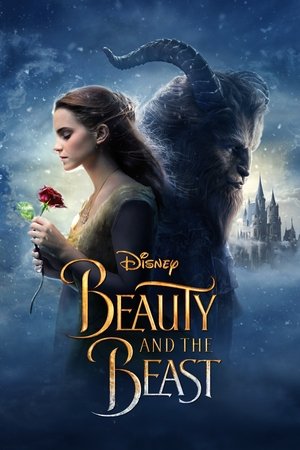 Disney's 1991 animated adaptation of Beauty and the Beast was a masterpiece and true classic of its time. It broke boundaries in modern filmmaking, with strong characters and a Broadway-esque soundtrack that would push the story onto the stage and leave a new Disney legacy in its wake.
When I first saw the film as a young child, I was enamoured with it then as much as I am now. I took after Belle, reading whatever books I could find, living with eyes and ears wide open, thinking that there is more to life than being stuck in a small village that doesn't understand you and your family. The story was my escape, it influenced my beliefs, and it is as much a part of me than every other important aspect in my life.
So when Disney announced that they were recreating Beauty and the Beast and making a brand new film, I was excited. I knew it was one film I had to see, but whilst there was a lot of excitement, I was worried that it wouldn't turn out as I hoped and Disney would ruin the classic story I'd come to claim as my favourite.
However, with Alan Menken and Tim Rice on board to create some new music, a cast that I really liked, and the attention to detail, those worries were thrown out into the wind.
Having just watched the film for the first time, I can say that I love it! For me it enhances everything I love about the animated classic, and develops the characters in a way that makes them more three-dimensional, human, and morally sensitive. I saw this particularly in LeFou because whilst his name might translate to be "the crazy one" he has more sense than he realises and he even says "I feel the wrong monster has been released," describing Gaston as they are about to storm the castle. It's surprising and nice that someone like him can discover that maybe following the crowd is not something it's cracked up to be.
Besides that, and Belle, Beast, and Gaston having a more extensive backstory, the villagers are connected to the castle as well (although they don't realise it) so it doesn't feel like there are two separate worlds inhabiting the one location. In this respect, it reminds me of what Liz Braswell did with the characters in her Beauty and the Beast Twisted Tale as she made them a greater part of the story by having them connected to the castle and the enchantress's magic.
More than anything, I love that the French essence of the story has been brought back. From the village of Villeneuve (an homage to the original author, Gabrille Suzanne Barbot de Villeneuve), to the music, the costuming, and the French headings in the end credits. If I now had a French edition of the film then I truly would be in Beauty and the Beast heaven.
It is these small details that make this film as good as it gets.
I don't know if it is as good or better than the original film, but I can say for certainty that it is my favourite out of all the most recent of live-action adaptations.
My rating:
5 out of 5 stars
 What are your thoughts on the film?
---
Thanks for reading and have a brazzle dazzle day!
xx