Hello!
Most discussions usually come to me when I am in the middle of a phase of some kind, and today's post about audiobooks is no exception.
Ever since I was little, I've had an on and off relationship with audiobooks, and as a 90s child I witnessed their transition from cassette tape to cd to digital audio file.
There were two that I would play a lot: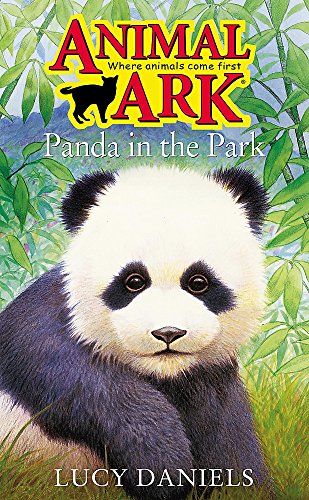 Then when I was starting to read classics and adult fiction, it was this:
(Not this exact version, but the Joanna David narration, which coincidentally is what I am listening to whilst writing this post).
Anyway, my audiobook preferences are not why I wanted to write this post in the first place. What is influencing this discussion is the recent resurgence in audiobooks and their popularity.
Since Audible came on the scene, audiobooks have suddenly become common place in the literary world. Many of us are listening to them and find them great substitutes for physical books.
---
So why do I like audiobooks?
They are accessible form of literature:
At the beginning, they were mainly called Talking Books, created for the Blind and those people who had limited eyesight who wanted to enjoy literature like everybody else. I myself have bad eyesight, not bad enough to be blind, but there are days when my eyes just don't want to behave and work like they should. Audiobooks allow me to enjoy quite a few of my personal favourites when I can't focus on the written word.
Can listen to them whilst doing chores:
There are some household chores that I cannot stand so often listening to an audiobook makes them a little bit more bearable. It's also brilliant when I don't want to wait a long time before picking up a book again.
I can swap and change between the audiobook and physical book:
I often do this when travelling and I cannot fit the book in my bag. It's also more common for me to do this when I am in the car because I often get car sickness and actual books are not conducive to that environment. Listening and focusing on an audiobook helps me to control and often alleviate my symptoms.
They help me sleep at night:
I wasn't like this when I was younger but over the last few years or so, I've found that I need some background noise like a TV programme or an audiobook to help me get off to sleep. I used them originally to block out the noise of other students when I was at university and I must have got into the habit because I feel like I cannot sleep without it. They're very useful in helping to turn off the chatter in my brain and get me relaxed enough to sleep. They have to be books and stories that I'm really familiar with but that doesn't really matter.
I can juggle more than one book:
I like the fact that I can have one audiobook on the go whilst reading another book. Obviously I don't listen to a book whilst reading because that would be most confusing. It's more that I swap and change between the two when I feel like it. I do this with kindle and physical books so it feels natural for me to do the same with audiobooks, especially if the physical book is chunky and not easy to carry around. From school and university, I've been used to juggling a number of books at the same time so it doesn't bother me.
---
However whilst this all might be fine and dandy, there are some cons that I can't seem to escape:
I'm picky when it comes to narrators:
Whenever I'm browsing online stores for audiobooks, I have to listen to a sample and test out the narrator. If I don't like how they sound, I will not consider purchasing them. I can't listen to a narrator that sounds jarring or pronounces words and names differently because it will put me off the entire book. I had this problem with Shatter Me by Teherah Mafi and I couldn't finish it.
I don't always take in parts of the story:
When I am listening to an audiobook and doing chores, I sometimes tune it out without realising. When I come back to it, I find that I've missed bits and I'm lost in the story. Whenever I've missed something when reading, I can always go back a few pages and re-read it but that's not so simple with audiobooks. It's either go back to the beginning of the chapter or try to rewind by a few seconds.
They're often expensive:
Most of the books I'm interested in are often between the £20-30 mark and I can't consider spending that on one book when I can purchase 2 or 3 physical books for the same amount. If I don't always have the funds to buy physical books then it is the same for audiobooks. I only get those that are on offer or are cheaper because I already have the ebook on my kindle. However it is possible to find audiobooks cheaply (library, YouTube, librovox online) so they're not entirely out of reach.
Audio files/discs/tapes can often get corrupted/damaged and not play properly:
I didn't entertain this notion to begin with but whilst typing up this post, my Pride and Prejudice disc seems to be jumping about and not playing as it should. When something like this happens, it ruins the listening experience especially if it is an audiobooks you've not listened to before.
---
Now I've declared my own feelings, it is time to open this discussion to all you readers…
Do you like audiobooks?
Do you listen to them much?
Are you particular in which ones you listen to?
---
Thanks for reading and have a good day!
xx