Hello!
I am on a Snow White and the Seven Dwarfs blog phase at the minute and one thing I want to touch on today is the character of Snow White and her continued standing as a loved and valued princess.
With the advent of the Renaissance and Modern princesses, as well as the shift in feminist values, there seems to be a lot of criticism thrown at the original three princesses, particularly Snow White and their subordinate personalities.
When I look at the all the princesses, I personally don't give a damn about whether one is more feminist than the other. Each have their own strengths and I believe Snow White to have more strength than is originally perceived.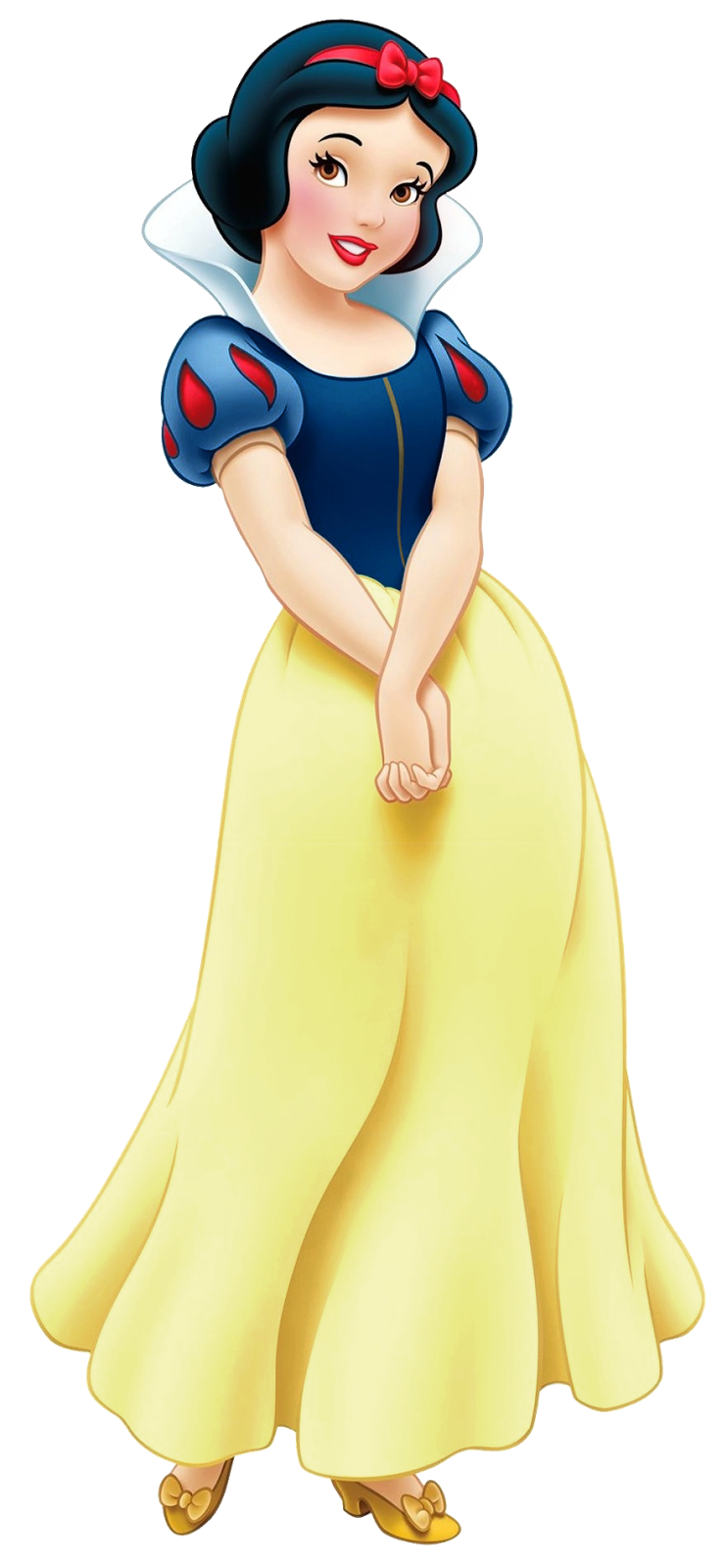 1 ~ she is courageous. She's taken out of her castle, nearly murdered and she's left alone in the forest to fend for herself. The courage is there in her determination to rise above her fear and face what is happening.
2 ~ she is kind. Kindness goes a long way and whilst it is not perceived as a more popular characteristic, it is hugely important. Being kind is caring about others and in a world that is turning upside down in fear and hate, kindness shows love and the willingness to prove that there is still goodness in humanity.
3 ~ she is selfless. It's not to the extent of Belle but she knows she's going against the Dwarfs' demands to make sure that the Old Hag (aka the Queen) is okay. She might be seen as naive because she doesn't realise the true identity of the Old Hag but she is still putting her against her own wellbeing.
4 ~ she is trusting. Again trusting might be seen as naivety but it is also a great quality. She trusts the Dwarfs to let her keep house, look after them, and stay in the cottage and they welcome it. Living in a world without trust is not easy to live in (and I'm saying that as someone who doesn't trust very easily)
5 ~ Beauty does not matter – She might be physically beautiful, with hair as black as ebony, lips as red as blood, and skin as white as snow, but she shows no interest and knowledge in that. It is only the Queen who is bothered by her beauty, and the Prince who comes to woo Snow White. The fact that she is considered beautiful does nothing for her, and it is only her grace that she wants to maintain.
She wants love and a prince but I don't see the problem in that. That is the fiction, the happy ending that she wants to improve her life, and that doesn't have to be the same for everyone who looks up to her as a princess and role model.
She is not my favourite but I love her dearly. Her values are honourable and important to me and that will never change.
I only personally need to hear her sing
"There's no use in grumbling when the raindrops come tumbling, remember you're the one who can fill the world with sunshine,"
to know that she is filled with the positivity and hope that I'm constantly looking for.
Despite the stark differences with more modern princesses, her qualities will always remain valid and timeless and that is what continues to make her a valued and important princess.
---
And so with that I will say
thanks for reading and have a brazzle dazzle day!
xx