Hello.
Welcome back to my fairy tale and classic book retellings.
There has been Snow White and Cinderella, and now I want to move onto Alice in Wonderland.
I know it is not a fairy tale but it is a classic piece of British literature that has seen a resurgence within the last few years and I've certainly noticed a growing number of retellings based on this story. Even then, I haven't really read any and I don't know why because it seems like one of the best stories to re-imagine and rework into something just as wonderful.
So, without further ado, let's get started. And all of the synopses have been taken from Goodreads (a brilliant site dedicated to helping you find great book recommendations).
Catherine may be one of the most desired girls in Wonderland and a favorite of the unmarried King, but her interests lie elsewhere. A talented baker, she wants to open a shop and create delectable pastries. But for her mother, such a goal is unthinkable for a woman who could be a queen.
At a royal ball where Cath is expected to receive the King's marriage proposal, she meets handsome and mysterious Jest. For the first time, she feels the pull of true attraction. At the risk of offending the King and infuriating her parents, she and Jest enter into a secret courtship.
Cath is determined to choose her own destiny. But in a land thriving with magic, madness, and monsters, fate has other plans.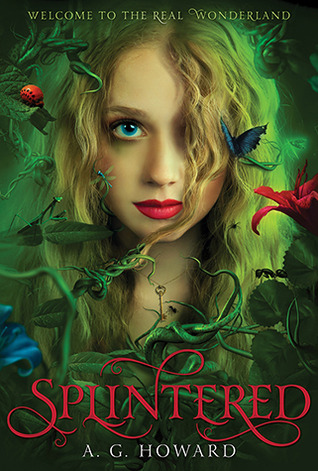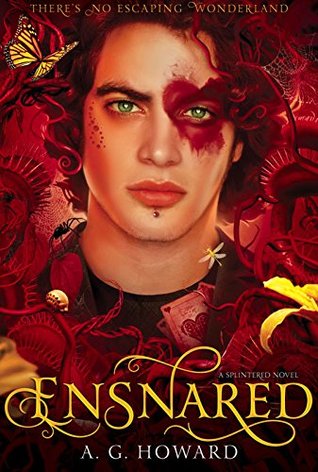 Alyssa Gardner hears the whispers of bugs and flowers—precisely the affliction that landed her mother in a mental hospital years before. This family curse stretches back to her ancestor Alice Liddell, the real-life inspiration for Lewis Carroll's Alice's Adventures in Wonderland. Alyssa might be crazy, but she manages to keep it together. For now.
When her mother's mental health takes a turn for the worse, Alyssa learns that what she thought was fiction is based in terrifying reality. The real Wonderland is a place far darker and more twisted than Lewis Carroll ever let on. There, Alyssa must pass a series of tests, including draining an ocean of Alice's tears, waking the slumbering tea party, and subduing a vicious bandersnatch, to fix Alice's mistakes and save her family. She must also decide whom to trust: Jeb, her gorgeous best friend and secret crush, or the sexy but suspicious Morpheus, her guide through Wonderland, who may have dark motives of his own.

In a warren of crumbling buildings and desperate people called the Old City, there stands a hospital with cinderblock walls which echo with the screams of the poor souls inside.In the hospital, there is a woman. Her hair, once blonde, hangs in tangles down her back. She doesn't remember why she's in such a terrible place-just a tea party long ago, and long ears, and blood…Then, one night, a fire at the hospital gives the woman a chance to escape, tumbling out of the hole that imprisoned her, leaving her free to uncover the truth about what happened to her all those years ago.Only something else has escaped with her. Something dark. Something powerful.And to find the truth, she will have to track this beast to the very heart of the Old City, where the rabbit waits for his Alice.
The land outside of the Old City was supposed to be green, lush, hopeful. But the verdant fields are nothing but ash and hope is nowhere to be found. Still, Alice and Hatcher are on a mission to find his daughter: a quest they will not forsake even as it takes them deep into the clutches of the mad White Queen or into the realm of the twisted and cruel Black King. The pieces are set and the game has begun, and each move brings Alice closer to her destiny.
(I put these two together since they are part of the same series)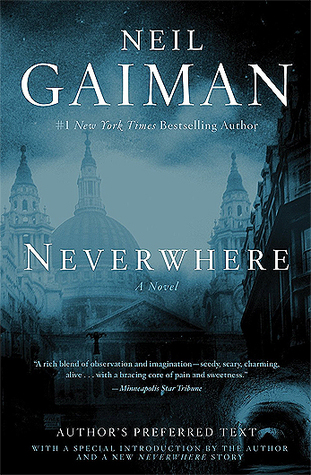 Neverwhere is the story of Richard Mayhew, a young London businessman with a good heart and an ordinary life, which is changed forever when he is plunged through the cracks of reality into a world of shadows and darkness—the Neverwhere. If he is ever to return to the London Above, Richard must join the battle to save this strange underworld kingdom from the malevolence that means to destroy it.
"Always protect your queen."
Ever since the outbreak of the Plague, life hasn't been easy, and for seventeen-year-old Alice Carroll, it just got worse. Her sister, Dinah, has contracted the 'un-deadly' Momerath Virus and without a cure, will soon be worse than dead. She'll be momerath.
Alice must leave the safety of the Sector and venture into Momerath Territory to find the antidote – if it exists. Chasing a rumour about a mysterious doctor with the cure, Alice falls down the rabbit hole into Wanderland, where ravenous momerath aren't the only danger lurking.
---
And I'm going to stop that there. I know there aren't 10 books but these are enough for the time being, and they're also the ones I've heard people talk about more.
If I have missed any off, feel free to let me know and I'll add them.
Next up will be…
---
Thanks for reading and have a brazzle dazzle day!
xx