Hello!
It is the end of May so it is time for another monthly wrap up and for me personally, this was a much better month. I still had family things from April overflowing into this month but most of it is finally steadying itself which is all good.
The best thing is that I got my reading mojo back and read quite a lot this month. It was varied but pretty decent. I do still have a few DNFs but for the most part, it was good.
So I'll get to those DNF's first:

Beauty – I was annoyed at myself for having to DNF this because I have been loving all the Beauty and the Beast retellings I've read. This one however failed to impress me. I didn't even get to Beauty and the Beast meeting each other, and I would usually struggle through the passages to reach that moment. For me the writing style was a little choppy and I didn't click with McKinley's version of Beauty (Honour). Disappointed is probably the best way to describe how I feel about this book.

Midnight Star – I was doing well with this series, thinking it was pretty decent, and then Adelina decided to annoy me. I was actually liking her anti-hero personality and then at the beginning of this book, she went one step too far and ruined it. Also I can't stop thinking about one of the plot twists from the Young Elites (Violetta's power) and how that is possible considering she is not a malfetto. I don't get it, and if it is explained, can someone please tell me because it is driving me crazy!

White is for Witching – I picked this up on a whim from the library because it looked interesting and mysterious and whilst there is that element of mystery, I didn't feel compelled by it. Also the writing style made this really awkward to read and I wasn't sure on what the author was trying to do with the story. Anyway, I got to about 50 pages in before deciding it wasn't for me.
Books Read and Rated.
At the time I'm writing this, these are in order from their lowest to highest rating. It might get jumbled as I add other books along the way.
The Rose Society (3.5/5) – Like I said above, I was liking this series. It wasn't the greatest and it would never be my favourite YA Dystopian, but it was decent and I was intrigued by the powers of the Young Elites. What bugs me is that Violetta didn't explain why she had her power. If there was any book to bring a bit more backstory to her character it was this one, but there was nothing. I don't understand it, and it's annoying. I don't think there is really anything to rave about and now I'm not even convinced that I'll pick up the Legend trilogy.
Beasts in my Belfry (4/5) – This was a decent read and quite witty. There's a different vibe to this one than the initial Corfu Trilogy as it's following Gerald 'Gerry' Durrell through his first real job as as an assistant keeper at Whipsnade Zoo, rather than contemplating over his general interest for nature. I know I keep comparing this to James Herriot's All Creatures Great and Small, but this particular book feels more in line to that series because this time all the antics are helping Gerry to build up a career. It's also reminiscent of Oliver Graham Jones' Zoo tales (another memoir which I love a lot).
A Court of Wings and Ruin (4/5) – I don't even know where to start with this book because it is packed with everything. Of course, that does not help me sometimes, but this time I was rather impressed because I managed to get through this book without needing a break from it. YAY! I actually liked what SJ Maas did with the characters in this book, although I am not sure if I can entirely support everyone's redemption. However it was a satisfying ending to this particular story arc so I'm intrigued to see what the rest of it will be like.

Hunted (4.5/5) – I'll link my review to this book, but this was the Beauty and the Beast retelling I wanted! It was brilliant, beautifully told, and I completely fell in love with the setting and feel of the book. It read like an original fairy tale and I want to re-read it already.

Mask of Shadows (5/5) – I didn't think Oscar de Muriel could top Pendle Witch Trails as the basis for his second book but he did, and he did it brilliantly. Using Macbeth as the backdrop for this third tome in his series, lent itself beautifully to the murder mystery and it certainly made things interesting. What continues to surprise me is the unconventional partnering of Ian Frey and 'Nine-Nails' McGrey because there is always something that challenges their opposing viewpoints and it makes for a bit of light-hearted relief.
And on a bonus, I got to see the author at a local book signing a few weeks ago!

The Song Rising (5/5) – It has taken me a good few months to finally be in the mood to read this book and I'm glad I didn't force myself because I loved it. Paige continues to be an interesting character to follow and I liked how she was unsure about her new leadership role. What's also striking is that you can see the mirrors between Scion and our own modern world. It will be interesting to see what other parallels Samantha Shannon draws with the next book and the remainder of the series.

Lord of Shadows (5/5) – I don't even know where to begin with this book. A lot goes on in Shadowhunter books and it can be hard to keep track of everything but wow. There was so much action, a lot of feelings, and it constantly kept me on my toes. I didn't want to put it down, and at the same time, I didn't want to finish it either. But finish it I did and I'm not saying anything else except that ending was heartbreaking. I don't think I'm going to get over that anytime soon. I really need to see how Cassandra Clare is going to get herself out of that cliff-hanger and I wish we didn't have to wait long for the final book in the trilogy.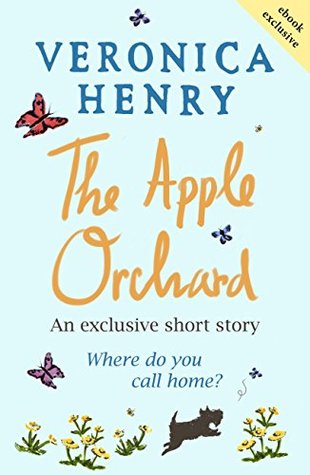 The Apple Orchard (4/5) – This was a very sweet albeit heartbreaking short story and probably one I didn't want to read straight after the ending of LoS. Anyway, it was a nice glimpse into the writing style of Veronica Henry which I enjoyed, and I liked the humanity that she gives to her characters. Having enjoyed this quick 15-20 minute read, I will certainly be interested in picking up some of her other books.

The Bone Sparrow (5/5) – Where as LOS was heartbreaking from a fictional perspective, the heartbreak in this book comes down to the lack of humanity on offer to innocent people living in a refugee centre. Whilst the story is pure fiction, the details and life of the characters is based on real documentation and it is a powerful piece of writing. I can't explain coherently how much this touched me apart from that it is a brilliant story with events that will make you rethink your own humanity.

Anna and the French Kiss (4.5/5) – I finally got around to re-reading this book and not a moment to soon. I really needed the fluff from this book although a couple of the character backgrounds are pretty dark, especially Etienne who has an emotionally abusive father. I think what I prefer about this book compared to other YA Contemporary romances is that it takes nearly the entire book for Anna and Etienne to declare their true feelings and to me that seems a lot more realistic. It's also set in Paris and whilst I didn't really visit the city when I lived in France (shock horror – I know), I can easily imagine myself exploring the city and soaking up the culture. If there's something I miss about France, it's definitely that.

Isla and the Happily Ever After (4.5/5) – After re-reading Anna, this was another perfect re-read for me and one that helped to round off May rather nicely. I think what also makes this one stand apart from other YA Contemporary Romances is that neither Isla or Josh are perfect. They look it, but they have their insecurities and that was something great to read and relate to, especially since I was not so dissimilar to Isla when I was at school. If you want a spring and summer romance, this and Anna are perfect!
---

Some Favourite/Stand Out Quotes:
"Never allow yourself to believe you should be silent" – The Song Rising
"That's what humans do. We make. We remake. We build, and we rebuild. And yes, sometimes we paint with blood, and we tear down our own civilisations, and it might never stop. But if we're ever to unlearn our darker instincts, we have to be free to learn better ones." – The Song Rising
"Fairy tales are about lessons. Those who are virtuous and true are rewarded, while those who are wicked and greedy are punished." – Hunted
"If her time in Beast's castle had taught her nothing else, it was that anything – be it Beast or her own heart- could have more than one nature." – Hunted.
"When the universe was born, when it blasted into existence in fire and glory, everything that would exist was created. Our souls are made of that fire and glory, of the atoms of it, the fragments of stars. Everyone's are, but I believe ours, yours and mine, are made from the dust of the same star." – Lord of Shadows.
"I love you as certain dark things are loved, secretly between the shadow and the soul."
---

With 11 books read, this has certainly been my month for sure!
What has May been like for you?
Thanks for reading and have a good day!
xx