Hello!
Today I'm back with the Disney 2017 Disney Legends. In original post was dedicated to Carrie Fisher, more commonly known for playing Princess Leia in Star Wars, but this time, I'm happy to dedicate a post to someone who worked with Walt Disney during those first few decades, and that is Clyde 'Gerry' Geronimi.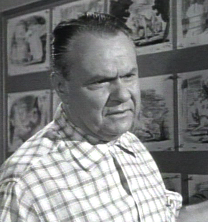 Born in Italy in 1901, he immigrated to the US as a young child. He got his start as an animator at the Hearst Studios in New York before being moving to the Disney studios in 1931.
He worked on more than 50 short films, many for Mickey Mouse, Silly Symphonies, and Pluto. Many of the well-known films include 'Victory Through Air Power, Pluto's Dream House, Mickey's Orphans, Flowers and Trees, and The Band Concert.
At some point in his career, he made the jump to director and began working on films like The Three Caballeros, Make Mine Music, Cinderella, Peter Pan and Lady and the Tramp. The height of his directing career came in 1959 when he served as supervising director for Sleeping Beauty.  He also directed segments for Walt Disney's Wonderful World of Colour before moving onto other television series for ABC.
---
Out of all the new inductees, I'm so glad that Disney have decided to continue honouring those who were instrumental at the time the studios was still under Walt's command. Despite reading a lot of books about the early years, I never came across Clyde Geronimi so it is great that he is now getting the same recognition as some of the more well-known and famous animators.
What do you think?
---
Thanks for reading and have a brazzle dazzle day!
xx