Hello!
How many times have we readers and bookworms seen graphics like this on various social media platforms?
As true as these are, there are some film adaptations that I like and love just as much as the original book. Granted, there are not too many I can think of from the top of my head but there are enough for me of course to write this post about them.
Most of these are favourites are mine but others are those that I just simply like.
Without further ado, let's get to it.
And the adaptation I have chosen is the 2003 film made by television broadcaster ITV. It stars Georgina Terry as Pollyanna and Amanda Burton (Silent Witness, Private Practice, Waterloo Road) as Aunt Polly, along with a myriad of other great British actors like Pam Ferris, Tom Ellis, David Bamber etc. Out of the two adaptations I've seen (the other being Disney's version with Hayley Mills) I prefer this one the most because it retains the spirit of the original story and sticks more closely to the text. I also think the cast of characters is fantastic and they make this classic and happy-go-lucky story come alive.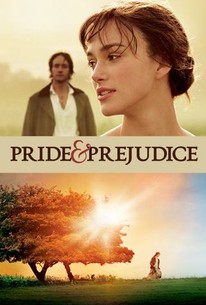 This is not my favourite Pride and Prejudice adaptation but I still really like it because it does reference details that were important to Austen and the original text i.e having Chatsworth House in Derbyshire as Pemberley. The story remains virtually the same and I do like that the cast is predominantly British. Also when it came out, it brought a new freshness to the story that was enjoyable and highly addictive. Parts of it do bug me – Bingley's bumbling nature and Lizzy walking around that wall when she receives the news about Lydia – but I'll still watch it a lot.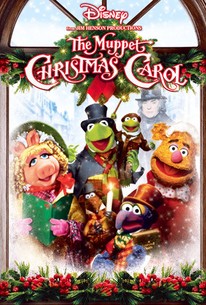 Even with the addition of the Muppets and music, the messages and general essence of the story still remains. Actually, I think they bring another layer to the story and further implant it into our cultural history. It's the perfect family adaptation and thoroughly enjoyable.
If there is one book and character that characterised my childhood it would be Matilda. It was always my favourite Roald Dahl book and the film was always my favourite out of all the adaptations made. Danny DeVito is classic as Mr Wormwood, Pam Ferris is amazing as Miss Truchbull, and for me the magic translates brilliantly on screen! It is a film I can watch over and over without getting bored!
Another made for TV film by ITV, this one released in 1998. This synopsis might be shorter than the rest because I never really know how to describe how much I love this film. The book is one of my all-time favourites and in regards to the film, the setting and the cast of characters help to capture the spirit and wonderfulness of the story. It is heart-wrenching, touching, and to some it could come across as being sickly-sweet but when you think of what was happening at the time of the story, a happy ending is nice to watch and experience.
I'll admit right now that I have not completely read the original story but I have known it for quite some time. I read an abridged version in English after I first saw this 2014 French and German collaborative film and I loved both. It's my favourite fairy tale, Disney's animated classic – whilst completely different – is my favourite film and for me personally it was fantastic to be able to watch this story play out in its original form and language, and experience the magic that this tale creates. To coin Disney's lyrics, it is the tale as old as time and everything about this film is beautiful. I need to watch it again soon.
And lastly, this choice may not seem so wholly unsurprising…
There may be differences, there may be details in the films that a lot of Potter fans criticise but regardless of those I still really like the films as much as I do the books. I mean I will always dislike Chamber of Secrets as I just don't really like that particular part of the entire story but the rest are a part of my childhood and teenage life. As well, I will always be grateful to the films because the later ones especially brought me back into the Wizarding World after I'd lost interest and become annoyed with bits of the story. The books and the films are now so ingrained in British culture and global literature that is now a part of our history and something particularly special to a lot of us.
And that is that.
Now I've done this I think I will be planning the book vs television show soon. It seems only right and there might just be more for that post.
Anyway…
What do you think?
What are your favourite book to film adaptations?
Are there any other classics that I've completely missed and should watch?
---
Thank you for reading and have a good day!
xx