Hello.
Welcome back to Monthly Recommendations, the Goodreads group where we recommend books every month based on a particular topic. As you can see from the title, this month is dedicated to big books, those huge and chunky books that have 500 + pages.
I reckon that I have quite a few of these on my shelves, particularly if they are part of a series, and classic novels.
Anyway, you are not here to read my ramblings so let's get to it:
This is one chunky series but it is really Book of Life that is 500 + pages long, coming in just over at 561.  I absolutely love this trilogy, particularly the magic system, and it develops so much with every book. It's a witch-vampire story with history and intelligence and I don't think I'll come across another series like it.
Another series with the final book being the chunkiest, coming in at 849 pages. This dragon-based series caught my attention whilst I was at university and I just wanted to devour it, especially since two of my best friends were head over heels in love with it. It took me a very long time to read but I still enjoyed it, and Inheritance was in fact my favourite even though the ending seemed a little rushed.

Coming in at 620 pages, this is one book that really surprised me.  I remember passing one afternoon sitting in the Novel Café in Lancaster and devouring half of the book in a few hours. I loved it, maybe even more so than the Twilight Saga at that time. I heard somewhere that this was actually the first book in a trilogy but because there has been nothing for years, I'm perfectly happy with having this as a standalone.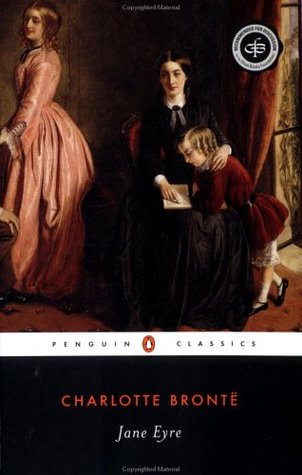 This book just peeks into this list at 507 pages. I'm not entirely sure where I stand with this classic but the more I think about it, the more I realise I do actually like it. I've only read it once, maybe twice, but it is one of those classics that is so engrained in literature that it almost becomes necessary reading.
Coming in at 608 pages, this is the classic novel that inspired the hit musical. Oliver is one of my favourite musicals so when I decided to read the book, I knew that I would love it just as much. The grittiness of Victorian London seems to be something I instantly connect to and I don't think you can find that without having to delve into the subject of the workhouses and deal with child labour.
At 679 pages, this is probably one of the biggest Gaskell novel that I have read. It is a good but rather lengthy and slow-paced novel about the different personalities that make up a northern English country society. Molly Gibson is the main character and when her quiet life becomes invaded by her new step-mother and step-sister, she is thrown into the gossiping and watchful eye of a developing society. I related to her a lot when I was a teen – wanting to stay in my own quiet world, watching rather than participating, and avoiding the gossip of everyday life.
When WWI hit, women were drafted into varying positions. Many also volunteered and Vera Brittain was one of them, leaving Oxford University to enrol as a VAD (Voluntary Aid Detachment) nurse. She served in London, France, and Malta and by the end of the war she was acutely aware about how destructive this war truly was. It has been a good number of years since I read it but the one thing I remember is that it really hit me hard in the feels. I was constantly in tears but I felt it important to read in order to understand the personal cost of the war and what society was going through at that time.
Back to fantasy and I'm including this trilogy because the last book does clock in at 613 pages. I adore this trilogy not just for Laini Taylor's beautiful and amazing writing, but for the story and the many different characters that I kept falling in love with.
The first in the Dark Artifices Trilogy, this Shadowhunter instalment comes in at 698 pages and takes us deep into the murkier world of shadowhunters,, faeries, and demons. I can see the problems and flaws relating to the specific characters – mainly Emma and Julian – but I personally loved the story and the chance to explore the world from a different perspective. With familiar faces popping in and out of the book, it brings the world to life and I certainly cannot wait for the release of the second instalment.
And that is it.
I thought I had more but it turns out that most of the big books I was thinking of using are actually on my TBR, and there's no way I can recommend books without having read them first.
Anyway.
Have you read any of these?
What big books would you recommend?
Thanks for reading and have a good day!
xx