Hello everyone!
I'm usually a doer of tag posts, not a creator, but the other day I sat down and created a tag based on my favourite classic – and arguably my favourite book – which is Pride and Prejudice by Jane Austen.
The questions are not going to be terribly unique but I really enjoyed making it and finding those questions that would match up with the different characters.
So, before I ramble on even further, let's get started!
Rules
Thank those who tagged you.
Link back to the creator of the tag (Emma @ A Dreamer's Library)
Tag as many people as you want
Have fun!!
---

The Bennett Sisters – A Mixed Bag
A book or series with an eclectic cast of characters
I've not read this series for a while now but I always think that out of all the books I have on my shelves, The Mortal Instruments is the one that has a really defined, individual cast of characters. I say this particular series more over the other Shadowhunter books because I think there are a couple characters like Will Herondale in TID and Emma Carstairs in TDA that come across as carbon copies of Jace and it's a little annoying, even if I do like them.
Anyway, moving on…
 Charlotte Lucas – The Best Friend
A dependable standalone, series, and tv show that you can always turn to.
Book – Ha! As it is my own tag, I'm going to cheat a little and actually say:
I choose both because as I said above, it is my favourite and I love the modern 21st Century adaptation as much as the original.
Series:
I could have chosen quite a few books that I have previously mentioned quite a few times on this blog but instead I'll give a shout out to another witty, charming, and easy reading memoir – The Dales Series, actually consisting of five books. An OFSTED school inspector in 1960s Yorkshire Dales, Gervase Phinn takes us round many different schools and shares his experiences. He's dubbed "the James Herriot of schools" for a reason because they contain that same innocence and charm that floods every James Herriot tale. There's also a great cast of characters that you can't help but love.
TV Show:
It has its really irritating moments but this is one show I keep rewatching a lot because I adore its main cast of characters and the murder mysteries are always intriguing. I even once read some of Castle's books and as a fan of the show, they were quite fun. I do skip over some of the show's storylines, and the final season is a little hit and miss, but even though it has now ended, I still watch the re-runs on quite a regular basis.
Mr Darcy – The Unexpected Surprise
A book or series that you originally didn't like but you grew to love. 
I loved the world from the beginning. It was all so magical to 10 year old me and I was gifted with quite a few HP presents but the stories weren't my favourite. I abhorred it at one point and I found them a bit childish, but once the books grew darker and more mature I found myself connecting to the characters again and as well as their personal experiences. I can't get enough of it now and there's no escaping at since my sister has now plunged head first into the Wizarding World.
Lady Catherine de Bourg – The Domineering Aristocrat
A book or series that you are daunted by.
I really want to read this book. I've seen the film adaptation of the musical and I really like it (although I prefer the music more) and there will be a point in life where I will pick this up. There's one problem – the sheer size of the book at nearly or just over 1000 pages is daunting, and I'm positive it would be one of those books I would have to read in chunks.
Mr Bingley – Honest yet easily led.
A character full of good intentions and heart yet is often perceived wrongly by others.
Henry Branwell in the Infernal Devices. He is such a sweetheart and wants to improve on the lives of Shadowhunters with his inventions but people believe he is a total dork. I love him, and he makes for a lot of light relief when the emotions in TID get a bit too much to handle.
Mr Collins – Awkward and cheesy
A series, book, or character that you find really silly in a good or bad way. 
This book for me is silly in a bad way and that is
I didn't like what I read of this book before I DNFed it but it was semi-okay until I discovered that the supposed 'Voldemort' of this book was called Humdrum. What? Was Rainbow Rowell out of her mind? Did she suddenly become an author for 5 to 10 year olds? I usually like the comedic villains (especially the Disney ones) but I couldn't give him the chance considering he sounded so stupid and childish. I don't think the simplistic writing style helped either. At least it ended up being the book to make me ignore any other future Rainbow Rowell release.
The Gardiners – Steady voices of reason
A character from any book, film or TV show that you would turn to for advice.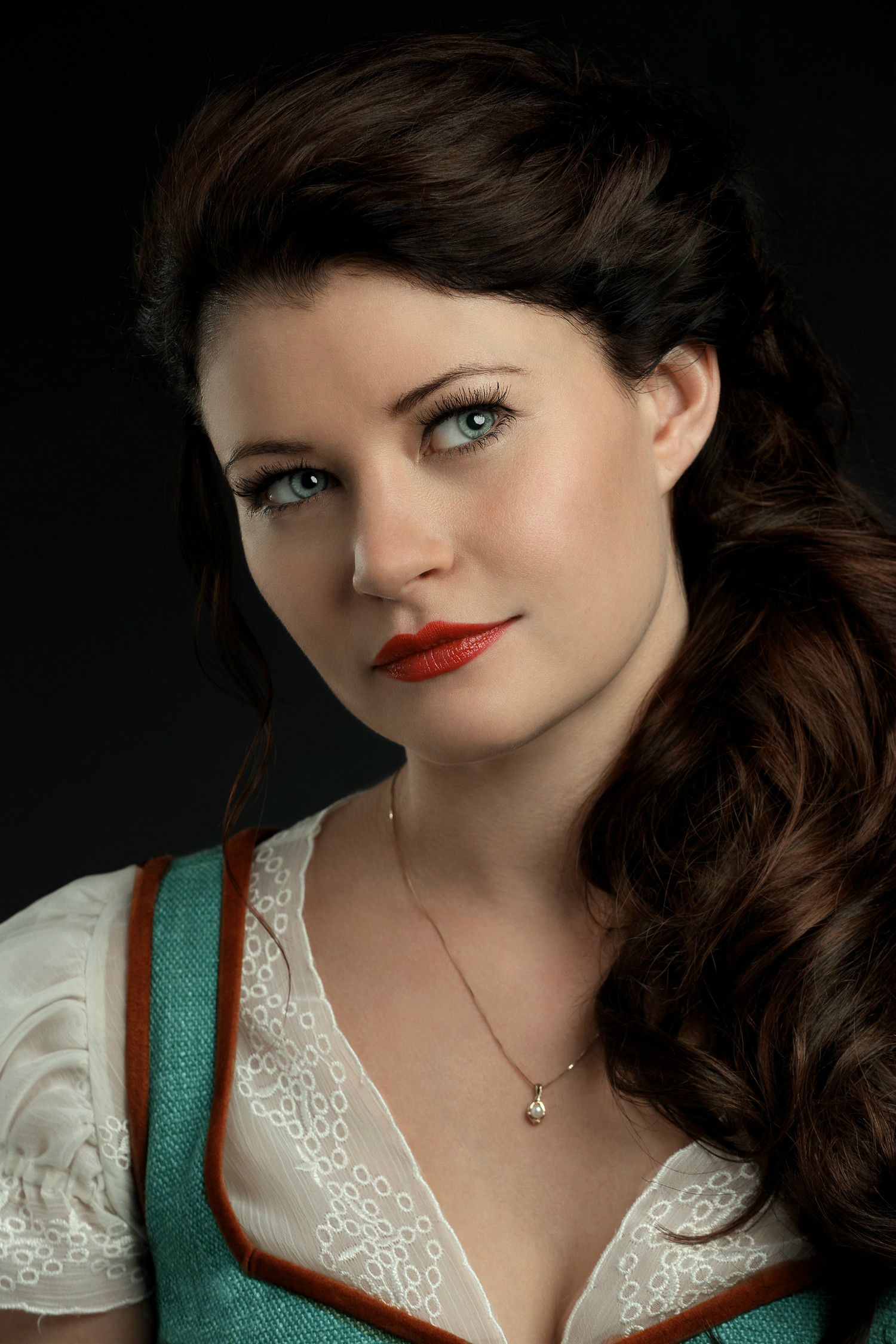 As a character I easily relate to, Belle would definitely be the one character to help me along, but I'd certainly go to Belle from ONCE instead of the Disney's original Belle because she's more well-rounded and experienced.
Mr Wickham – The deceptor.
A book you had high expectations for that fell flat. 
I've heard so many amazing things about this book that I highly expected to like it but I didn't get that far through when the lyrical writing style started getting on my nerves and I was bored. Nearly every other page I was reading "my father's father's father" and I get that EK Johnston wanted to portray the whimsical nature of One Thousand and One Nights but I just found this infuriating! Suffice to say I couldn't read any more of it.
Georgiana Darcy – Shy, naive, but friendly
An under-represented book that you really love.
I'm going to return to the Austen theming of this tag and go with:
This is my second favourite Austen novel and it is one I never really hear or see anyone talking about. I love that it is set in Bath, Austen's preferred stomping ground, and that you hear Jane Austen through the main character of Catherine. I also really like the satirical style of the story as it pokes fun at the gothic classics that I'm not always a fan of.
The Forster's Regiment – Sure to liven up any party
What book or series would you always recommend? 
At the moment I think you are going to be seeing me recommending this book a lot because it really struck a personal chord with me, and it was completely amazing to see Deaf representation done to the absolute best! I had a couple of minor issues with it but I still loved it and it is one of the best books so far that I have read.
---
And that is it.
To start off with, I want to tag:
Avi and Vishwa @ Panic at the Bookstore

Heather @ The Sassy Geek
Mandy @ Book Princess Reviews
Lucy @ Little Thoughts by Lucy
And anyone else who's interested!
---
Thanks for reading and have a good day!
xx