Hi guys!
In the last week I have been tagged by both Sylvia @ Sylvia Reads Books  and Laura @ The Book Corps for the Sunshine Blogger Award.
I never expect to be tagged in any of these so it was a nice surprise, and something that made my day! Thank you xx
Rules:
Thank the person who nominated you and link back to their blog.
Answer the 11 questions set by the person who nominated you.
Nominate 11 new blogs to receive the award and then write 11 new questions.
List the rules and display the Sunshine Blogger award logo in a post/on your site.
I'll be answering both sets of questions because I don't want to choose between the two.
I will also probably twist these rules slightly!
---
Set One! 
1. What is the last book you read until the end but wish you'd DNFed?
Ha. I can't actually believe this does relate to the book I finished at the time of writing this and that was The Dark Days Club by Alison Goodman. I expected to really like it since I'd heard it being described as Jane Austen meets Shadowhunters but I was not bothered by it and I didn't connect to any of the characters.
2. What is one lesson a book taught you?
Oh, that's a tough but great question. I suppose one lesson that I learnt from quite a number of books it to never judge people on first appearances.
3. If you could meet any author from the past, who would you meet?
The only author I can think of is Jane Austen. I'd be curious to know what she think about the continuing success of her books, particularly Pride and Prejudice.
4. What's  your favourite reading spot?
There's a chair in the corner of my living room that I always lounge on when reading.
5. What's your #1 bookish pet peeve?
The general answer would be love-triangles but now I just get rather annoyed with a lot of YA books having romance as their primary plot point. It's getting old and repetitive.
6. What's one book you think would work better in a different format (TV show, manga, video game, you name it)? 
Possibly the Ruby Red Trilogy by Kerstin Gier, and maybe turn it into a tv mini series.
7. Name a trope you'll never get tired of reading. 
I don't really have one because I find a lot of tropes tiring after a while.
8. What's one book you wish you'd written yourself?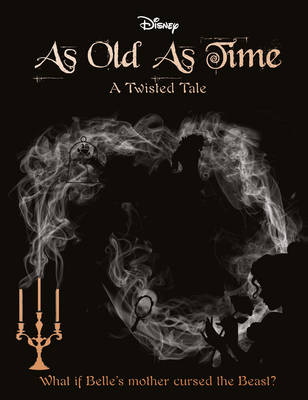 I loved this book so much and it is everything I wished for in a retelling that was based around the Disney Beauty and the Beast story. You can read my review here but I really wished I had come up with that explanation for the annoying plot hole in the film about the Beast's actual age. I'll now always reference that whenever anyone asks me about it.
9. What's your favourite person/tense to read (first person present/third person past)?
Unless I'm reading autobiographical fiction memoirs, I tend to prefer reading books in the third person. I find it easier to imagine the world and how the characters react to it when I'm looking at from a distance – there's just a bigger perspective.
10. Multiple points of view or unique points of view? 
I think it depends on the book. I like multiple points of view but I can't have too many in a book otherwise I'm likely to get confused and the characters won't remain separate.
11. Have you ever changed your mind about a book/author/genre because of a review or discussion you've read on a blog or Goodreads? If you did, explain a bit. 
I'll sometimes change my mind about wanting to read a particular book if I see a review mentioning something I know I won't like. Apart from that, I don't really look at reviews or discussions in depth enough to influence my reading choices.
---
Set 2 – I'm leaving out question 1 because it is virtually the same as question 10 in the first set. 
2. What is the best book you read in high school? (or primary/elementary for those still in high school)
I have two that I can remember liking more than any others and they are: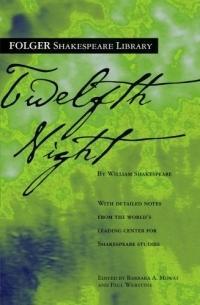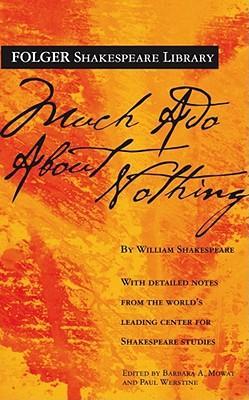 I studied Shakespeare from Yr 7 to Yr 12 and these two were by far my favourites. When it comes down to any of his plays I always seem to prefer the comedies over the tragedies.
I had quite a few set texts from university as well (mainly due to my French/general European culture modules) and one I liked above nearly all of them was:
Even before I had to read this (and really quickly since my university mucked up my modules at the start of final year) I always liked memoirs and this one was really interesting to read because it focused on language and identity more than specific events or someone's experiences throughout their career.
3. Can you remember the book that got you hooked onto reading? 
The two books I can remember really reading for myself when I was about 11 and not being able to put down were:
They're also the books besides Harry Potter that got me hooked on anything fantasy.
4. What is a quote from a book that has stuck with you?
"Life is a book and there are a thousand pages I have not yet read" – The Infernal Devices by Cassandra Clare.
5. What is your favourite tv show?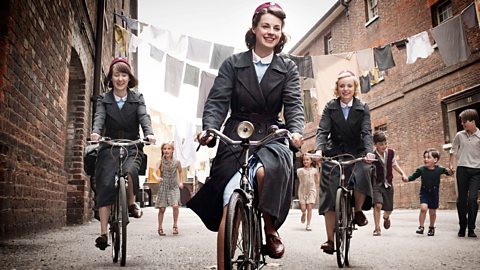 One of my favourite series at the minute, which has just had its series 6 finale is BBC's Call the Midwife. The topics are real, they're not desensitised, and I love all the main cast of characters. I also can't express how much I love the sensitivity it gives to really difficult and real-life topics.
6. If you could live in one fictional world (book, film, show etc), which would it be and why? 
In terms of books I would have to say the Wizarding World. It's such an extensive and rich world that I would never tire of exploring. It's also full of magic and who wouldn't want that?
Film and tv wise, I would love to live in Neverland and particularly Pixie Hollow from Peter Pan and the Tinkerbell films. It's such a beautiful and colourful world that is full of Disney magic! Also, who wouldn't love to be a fairy!
7. Is there a character you absolutely hate? Who and why?
Can I just say the entire cast of Wuthering Heights because they all irritate me. Cathy in particular winds me up because she does nothing but whine about all the choices she makes and especially about whether she is going to love Heathcliff or Linton. Hell no.
8. Who is your go-to author (author who releases a book and you buy and read it without looking at the blurb)?
I think that would currently be V E Schwab. I love everything she writes!
9. Pick your two favourite characters of all time. Now sacrifice one! (The universe is at stake)
Thanks for this one! I have more than two favourite characters!
I'll go for Elizabeth Bennet from P&P and Charlotte Branwell from TID, and I'd have to sacrifice Lizzie! Sorry! Now Darcy can be mine!
10. Is there an author/book you refuse to read? Why? 
This is probably going to be a really generic answer but 50 Shades of Grey! Mainly because it is totally not my thing and the subject just knocks me sick thinking about it.
11. What is your favourite genre and why?
Fantasy because there are so many different worlds to explore and I love anything to do with magic. If I'm reading something like Chronicles of Narnia, Harry Potter, Throne of Glass etc I can leave reality behind and live in a fictional reality that doesn't make me want to scream every second.
---
So the idea is to come up with 11 questions and I am usually really bad at that – they end up being no different to any of those that make the rounds. Instead I am going to say pick 11 questions out of the 21 answered above.
and I will tag:
Tiana @ The Book Raven
Emma @ The Terror of Knowing
Kirsty @ The Reader Dragon 
Kourtni @ Kourtni Reads
Megan @ Book Slayer Reads
Lia @ Lost in a Story
Again not 11 people but hey ho. You also don't have to do it if you have previously been tagged.
---
Thanks for reading and have a good day!
xx