Hello!
The end of February means that it is time for the monthly wrap up post.
To be honest, if any of you looked at my tbr post for this month then most of these books might not surprise you as I managed to stick to it brilliantly. I didn't read a couple of the books that I planned on reading but that didn't matter because I still read others on top of my fixed pile, and especially with having other things going on as well.
If you want to check it out, that link is here.
However, I did have two DNFs this month and I'll get to those first:
Emma by Jane Austen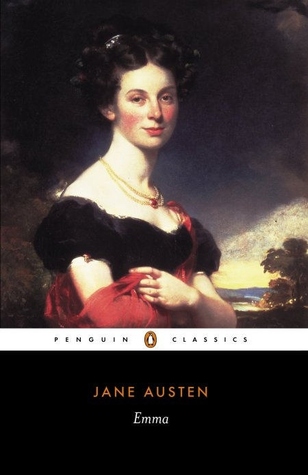 Although this was a re-read I chose to listen to the audiobook and I have to say that it was just as tedious as I remembered. Emma was as irritating and infuriating as always, the story went nowhere, and I was bored after a couple of chapters. I think I managed to get about 15% of the way through before I gave up and I'm surprised that I'm not more annoyed by it. I think if I want to try and experience the story again, I might just find the BBC adaptation on Netflix and watch that instead – maybe this will be one of those cases where I prefer the tv/film over the book!
The Catcher in the Rye by JD Salinger.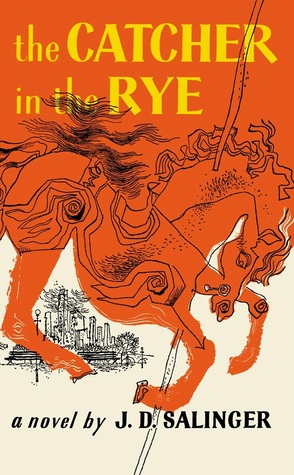 I got about 40 pages in before I decided this was not a book I wanted to carry on reading. For me, most of it came down to the writing style but I was also not keen on Holden's lackadaisical attitude. Maybe had I read this when I was still a teenager I would have thought differently but unfortunately, this is one classic where I will firmly affix myself in the 'don't like group'.
Both of them are an easy 1.5 stars for me.
---

Finished Books.
So as I said, I managed to stick to my tbr this month – bar two books – and those are:
Blood for Blood by Ryan Graudin – 4.5 out of 5 stars
A great ending to the vivid and excellent Wolf by Wolf duology. This book kept me on the edge of my seat and surprised me throughout. What I particularly liked is that it constantly dwelt on human fears and emotions, and how they impacted the characters development.
Except the Dying by Maureen Jennings – 4 out of 5 stars
This was a re-read for me and a necessary one since I have been in a really big Murdoch Mysteries mood at the moment. What I like about the book series more than the tv show is that it doesn't shy away from the grittier realities of Victorian society, especially in terms of women and their lives.
The Strings of Murder by Oscar de Muriel – 4 out of 5 stars
On the hunt for a Jack the Ripper type murderer, Inspector Ian Frey is sent to Edinburgh to work with the incorrigible and irritable Detective Adolphus McGray, nicknamed Nine-Nails. When they meet, their dislike for each other is far from noticeable and having to solve this murder together is not exactly what they had in mind, especially when they have different ideas about crime solving. However, despite clashing personalities, they make a good team and manage to fit all the mystery pieces together before even more hell breaks loose.
Fever of the Blood by Oscar de Muriel – 4.5 out of 5 stars

Another great and interesting story from Frey and McGray, this time a murder surrounding magic and witches, which takes them to Lancaster and Pendle. With the legacy of the 1612 Pendle Witch Trials, this is not an easy case to handle especially for McGray who's sister hints at a possible connection between herself and the case. Since studying at Lancaster University, I have a crazy obsession with Pendle Witches and this book just gave me such a buzz, although it made me realise how much I miss living in Lancaster.
Wires and Nerve by Marissa Meyer – 5 out of 5 stars.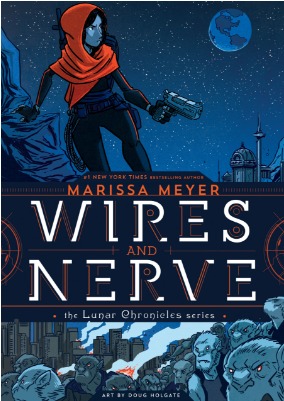 As a lover of the Lunar Chronicles, I loved this so much. As I knew I would, as soon as I picked it up I couldn't put it down. The story is set after the events of Winter and it mainly follows Iko as she goes jet-setting around the world, searching for rogue wolf-hybrid soldiers. With appearances by Cinder and the rest of the Rampion crew, this graphic novel approaches different relatable, personal issues whilst giving us a greater expansion to the Lunar world! I'm even surprised that I loved it so much considering I am not a huge fan of graphic novels, but it works really well and I cannot wait for the next instalment.
---
I also read a few more unplanned books this month:
Under the Dragon's Tail by Maureen Jennings – 4 out of 5 stars. 

This is another re-read for me and another great second novel in an interesting series. I find it fantastic that the author again focuses on the lives of women in Toronto and this time there's the hint at how Deaf people were perceived and treated. It made me like this book more, especially since it touched on an aspect of life that I find particularly important. The only downside is the lack of Dr Julia Ogden, although I think she pops up more in the later books so it's not too bad.
Lizzie Leigh by Elizabeth Gaskell – 4 out of 5 stars

A nice short novella from one of my favourite classic novelists. It is full of sentiment, emotion and whilst some people might find it overly sentimental, I liked that it touched on the strife and varying worries that a broken family can cause. Whilst the character of Lizzie is not in it all that much, she is the centre of the story and it all focuses on finding her, knowing that her wrongful actions have been forgiven. I think it is a story I needed to read right now and it reminds me that the messages of every story, whether they be classic or contemporary, transcend time and always stay relevant.
Cogheart by Peter Bunzl – 5 out of 5 stars

Think of a middle-grade The Infernal Devices but remove shadowhunters, the Institute, and all the demons. Full of steampunk, life lessons, fun, excitement, and heart, this is a book that took me by surprise and I didn't realise it even existed until a few days ago. Well written, the story kept me wanting more and although this book works excellently as a standalone, I'm glad there is more to come from the characters of Lily, John, Robert, and Malkin, and this version of Victorian London. In truth, it could lose half a star for its slight predictability but with everything that is packed into this book, I can easily overlook that.
Highly recommend it for anyone!
---
And that's it.
What books did you read this month?
Have you read any of these? What do you think?
---
Thanks for reading and have a good day!
xx