Hiya folks!
Keeping on with Through the Decades, this is the second part of the previous post, Disney in the 1920s.
There's only one aspect of Disney left to truly talk about in terms of the 1920s and that is our favourite mouse!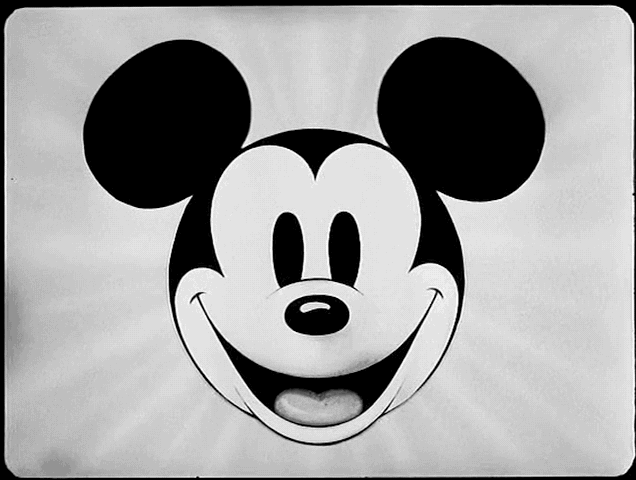 ---
Character traits – wholesomeness, charisma, optimism
Adversaries – Pete and Mortimer
Partner – Minnie Mouse
Friends – Donald Duck, Goofy, Daisy, Pluto…
Official Voice Actors:
Walt Disney (1928-47)
James MacDonald (1947-77)
Wayne Allwine (1977-2009)
Bret Iwan (2009 – present day) – although in the 2013 television series showcasing new short films Mickey was voiced by Chris Diamantopulos.
Animated by:
Les Clark
Fred Moore
Milt Kahl
Mark Henn
Andreas Deja
---
With the loss of Oswald the Lucky Rabbit, Walt Disney was desperate for a new cartoon character. He and Ub Iwerks started doodling and coming up with ideas, and even gave us the original designs for Clarabelle Cow and Horace Horsecollar , but they had no luck.
However on his way to California, Walt dreamt of a mischievous mouse that would change his entire outlook. Originally penned as Mortimer Mouse, it is said that Walt Disney got the idea for Mickey from a tamed mouse that used to run across his desk in the Laugh-O-Gram studio. Taking the advice of his wife, Lillian Disney (née Bounds), the name change from Mortimer to Mickey helped to give us the cheeky, optimistic character we know and love.
Mickey Mouse premiered in the 1928 short film Plane Crazy, failing to capture the imaginations of distributors. His second appearance in Gallopin' Gaucho also didn't meet with much approval. Nonetheless, Walt Disney was determined to make something out of him and with the advent of the 'talkies' Steamboat Willie was made  – the first cartoon to feature synchronised sound.
Parodying the Buster Keaton film Steamboat Bill Jr, it is the most well-known Mickey Mouse cartoon and the one to give him his official birthday – November 28th 1928. The music was put together by Wilfred Jackson and comprises popular melodies including Steamboat Bill and Turkey in the Straw.
But it too didn't have the best beginning. Screened for New York exhibitors, Steamboat Willie did not attract much interest. It wasn't until the manager of the Colony Theatre in New York agreed to screen the film that it gained universal acclaim and made Mickey Mouse an overnight sensation.
People clamoured in their millions to watch Mickey's antics play out on screen and as a result his cartoons developed technically, stylistically, and artistically. Considered superior to other contemporary cartoons, other film studios struggled to keep up – even establishing their own animation units where none had previously existed just so they could emulate the main mouse himself.
Mickey Mouse was and still is Disney personified. Lillian even once said that Walt and Mickey grew together, mirroring each other's personality – both started off as mischievous and cheeky but then moved out of the way for others to take the spotlight. Though it didn't stop him from becoming the studio's mascot, the focus of his own show (The Mickey Mouse Club) and a recognised, global icon. So much so, he became the first animated character to be given his own star on the Hollywood Walk of Fame.
Besides being the personification of everything Disney, he stands out as being one of the most enduring and endearing cultural icons, and we love him.
---

What's significant about Mickey Mouse and Steamboat Willie to Disney today?
As mentioned above, Mickey Mouse is a universal and global cultural icon. He is easily recognised by his simplified three-circle symbol which is known internationally.
He is Disney and as such is a prominent figure in everything the studio does.
He is one of the most popular characters to meet in the parks and has his own designated spot – Meet Mickey Mouse. He features in all of the parades and many of the main shows, current ones including:
Mickey and the Magician (Disneyland Paris)
Mickey and the Magical Map (Disneyland)
Mickey and the Wondrous Book (Hong Kong Disneyland)
Mickey's Royal Friendship Fayre (Walt Disney World)
Since Meet the Robinsons, the signature melody is present at the start of every Disney feature-length animated film – It was adapted for Tangled where it is seen in the '0' of the 50, and is also shortened at the beginning of Frozen so it didn't cut into the song/film score Vuelie.
---
Thanks for reading and have a brazzle dazzle day!
xx