Welcome back to this weekly challenge that was created by Lia @ Lost in a Story. For any new readers, this is a challenge dedicated to cutting down our TBR and making it a little bit more manageable.
It works a little like this:
Go to your goodreads to-read shelf.
Order on ascending date added.

Take the first 5 (or 10 if you

'

re feeling adventurous) books. Of course if you do this weekly, you start where you left off the last time.

Read the synopses

 

of the books

Decide: keep it

 

or should it go?
Simple.
I'm doing 5 books this week so let's get started: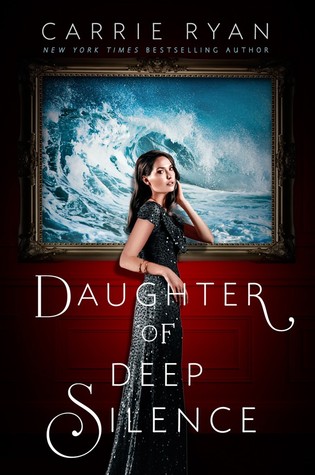 I'm the daughter of murdered parents.
I'm the friend of a dead girl.
I'm the lover of my enemy.
And I will have my revenge.
 
In the wake of the devastating destruction of the luxury yacht Persephone, just three souls remain to tell its story—and two of them are lying. Only Frances Mace knows the terrifying truth, and she'll stop at nothing to avenge the murders of everyone she held dear. Even if it means taking down the boy she loves and possibly losing herself in the process.
 
I don't know why I put this on my shelf. It's not something I usually read or am attracted to.
Decision – go

If Nora Johnson hadn't been on campus that day she would have never known her true destiny. Helping her friends move into the dorm that she wanted to call home, Nora accidentally collides with mysterious stranger, Gavin Frey. His very first touch sends flames through her heart. The world seems different—something within her has changed.
She tries to resume her mundane life, but she is now consumed with the one whose very presence ignited her soul, the one with eyes of emerald. Nora soon learns that an energy buried deep within has been unleashed. She now wields unimaginable power and has become Gavin's source, his strength.
Her newfound joy is shaken when she discovers that Gavin is not who he appears to be, and she has been thrust in the middle of a war of mythical proportions. Negativity allows all things evil to flourish, the earth is under siege. The fate of creation hinges on the power within her heart. Will she be strong enough to survive?
Insta-love? Really? Even the synopsis makes me want to gag.
Decision – go

Alexis Ames has a life full of promise… but not all promises can be kept.
When Alexis Ames is attacked by creatures that can't be real, she decides it's time she learns who she really is, with or without the help of her mother, who guards their family's secrets closely. After meeting the inhumanly attractive, multi-talented Tristan Knight, however, Alexis retreats behind her façade of normalcy…until she discovers he's not exactly normal either. Then their secrets begin to unravel.
Their union brings hope and promise to her family's secret society, the Angels' army, and to the future of mankind. But it also incites a dangerous pursuit by the enemy – Satan's minions and Tristan's creators. After all, Alexis and Tristan are a match made in Heaven and in Hell.
YA Paranormal Romance – Nope. Nope. Nope. Past that stage a long time ago.
Decision – go

There's no synopsis for this but who cares because it is about Disneyland and its first thirty years. After books my next passion and blogging interest is Disney so there's every possibility that I would enjoy it.
However I've just clicked on the Goodreads link for Amazon UK and the only copy they've got is a hardback for nearly £54. Unless there's somewhere else I can get this, I think it's an old publication and one I'll have no chance of finding at a cheap price.
Decision – go (nooooooooooooo)

A startling, seductive, deliciously dark debut that will shatter your definition of YA fantasy.
Sixteen-year-old Twylla lives in the castle. But although she's engaged to the prince, no one speaks to her. No one even looks at her.
Because Twylla isn't a member of the court. She's the executioner.As the goddess-embodied, Twylla kills with a single touch. So each week, she's taken to the prison and forced to lay her hands on those accused of treason. No one will ever love her. Who could care for a girl with murder in her veins? Even the prince, whose royal blood supposedly makes him immune to her touch, avoids her.
But then a new guard arrives, a boy whose playful smile belies his deadly swordsmanship. And unlike the others, he's able to look past Twylla's executioner robes and see the girl, not the goddess. Yet a treasonous romance is the least of Twylla's problems. The queen has a plan to destroy her enemies-a plan that requires an unthinkable sacrifice.
Will Twylla do what it takes to protect her kingdom? Or will she abandon her duty in favor of a doomed love?
Okay, so I've been seeing this book around for a while and I've never been quite sure of whether I wanted to read it or not. I even ummed and awwed over it town a few weeks ago. I think if I'm this undecided over a book then I'm not really bothered by it.
Decision – go.
So that's it.
Have you read any of these books?
If you have, should I consider giving them a chance?
Thanks for reading, and have a good day!
xx