Hello!
Today I'm back with books that I can easily read in one sitting or a day.
If there is one common theme between all of these books, it is that they are relatively short compared to others on my shelves. I love books like these because they help to break up the pattern of constantly reading large, chunky tomes that can often take me a couple of weeks to read. Also, their writing style just lends itself to a faster reading pace, which then combined with my often quick speed turns them into one-sitting books.
I have quite a lot of these so let's get started:
Cute, fluffy, YA Contemporary romance is not usually my cup of tea (in fact I can no longer stand it) but these are great and well worth the few hours they each take to read.
For those of us who picked up the last few books on release day, we all read them in one sitting right? I know I did. I distinctly remember not moving from my chair in the living room until I'd finished Half Blood Prince and Deathly Hallows. They're large enough books but J.K Rowling's writing and storytelling lends itself nicely to a quick reading pace.
The final book in the Half Bad Trilogy is probably my personal favourite and the one that left me with all the feels. It's also the shortest which is probably why it didn't take as long to read.
At 170 pages this is an easy one sitting read. To me this is the book that is overlooked in the Chronicles of Narnia and yet it is arguably the most important. This is what makes Narnia, it is where we first come across the White Witch, and everything is beautifully explained. Please, if anyone starts to read the series, read this one first!
A YA Contemporary that focuses on friendship and family, and always leaves me dealing with a myriad of emotions.
My best description for this series is Disney princesses meet dystopian society. It might not be the best series ever but it's fluffy, fun and ideal when you're feeling a bit crap.
My favourite Pride and Prejudice retelling ever, and sometimes I like it more than the original Youtube web series. The best thing is that it gives Lydia redemption and makes her into a more well-rounded and relatable character – definitely better than the shallow, overbearing madam she is in the original story.
A graphic novel (the only one on the list) and one that makes villains incredibly lovable. Obviously focusing more on the art than the dialogue, it makes for a speedy and really fun read.
Again it is each of the books that are a one-sitting read. They're fun, witty, and very easy going. Perfect for a cold, lazy day by the fire.
If you're like me and prefer friendship and family over clichéd YA romance, then this is one of the most perfect contemporaries. It does contain romance but it's not the primary story arc and develops as a result of friendship.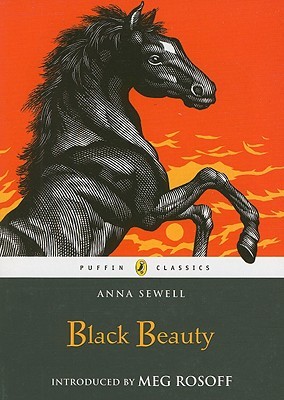 One of my most read children's books and a firm favourite. This classic tale about a young colt is beautifully written and likes to tug at your heartstrings.
Beauty and the Beast and Greek Mythology come together to create a rather good retelling, and one that is yet (in my opinion) to be beaten.
A YA Contemporary that is full of family, raw issues and emotion. I know I'd rather have this over a romance any day and even though it is short and slow, it demands complete attention.
Despite the fact I initially read this in a few hours, I no longer feel anything for this book or the characters. It is still one of the better John Green books but now it's a little underwhelming when I think about it.
Indeed any of Tess Gerritsen's books are one-sitting reads because they are fast paced and thrilling. She has a brilliant knack at keeping you enthralled, and the characters are real. Advice: if you are a fan of the Rizzoli and Isles tv series and haven't read the books, go into them knowing that it is utterly 100% different!
And that's it. There are probably more but I can't think of them right now.
What books can you read in one sitting?
Have you read any of these?
What are your thoughts and opinions?
Thanks for reading and have a good day.