Hi everyone!
Earlier this week you might have seen the 5th instalment of this challenge created by Lia, and because I'm playing catch up, here is another one.
If you didn't and are just catching this now, this challenge is a way to tackle our ever-growing to-reads list on Goodreads. By going through all the books one by one and reading their synopses, we can decide whether they should stay or whether their time has passed and should go.
As always I will go through my list 10 at a time so let's get started:
I've been putting off reading this for a while even though all the reviews I've seen have praised this a lot. With the elements of mystery and time travel, this would however be one book I can see myself being enthralled with. Not to mention that the covers are some of the prettiest I've seen.
Decision – keep
Similarly to Miss Marple, I do eventually want to read all of the Hercule Poirot books, and from what I've seen of the tv show I do enjoy his character. It has however got to the point where I know I won't read it straight away even though I have every intention to enjoy every single Poirot book.
Decision – go
I like crime and mystery, and tend to read them really quickly, but I no longer feel inclined to read this. I also forgot that this was on my list so that's probably saying something.
Decision – go
If there is one good thing that came out of my French degree, it is an appreciation for language and an interest in linguistics, particularly etymology and how language evolves. Having being published in 1991, it might be a little out of date in terms of more modern language and how the growing influence of technology affects our day to day conversation, but it would still be an interesting read nonetheless.
Decision – keep
I grew up speaking three languages – English, British Sign Language, and French. At high school French was compulsory, alongside Latin in Year 7 which I regretfully didn't like. In Year 8 compulsory Latin stopped and Spanish came along. I took both French and Spanish to university and whilst I now wish I hadn't, it doesn't change the fact that I still love language. This particular book asks "can culture influence language, and vice-versa," and that certainly sparks my interest. If there is one language book to read, then it might just be this one.
Decision – keep
Based on Greek mythology and the Iliad, I probably put this on my to-read pile when I started reading the Percy Jackson books. Whilst it does sound good, I'm not particularly versed in Greek mythology so I'm not sure if I would enjoy it. I've also not read the Iliad so I'd probably want to try that first before possibly getting into this.
Decision – go
I've not read much YA Dystopia since the hype over Divergent and I've not been vastly hooked by it, but this is one that I've been looking at for a while that still makes me a little curious. I've heard a lot of great things about it and maybe it's time to jump on the dystopia bandwagon and discover the decent ones out there.
Decision – keep
After reading Vicious I discovered a love for anything VE Schwab writes, and this is definitely one book I want to get my hands on.
Decision – keep
I've heard a lot of good things about Robin Hobb's fantasy works but the one thing I have noticed is that they're long series. This is the start of the Farseer Trilogy and this tome runs to 392 pages. For a fantasy of this style, I don't think that's too bad, but at the same time I don't know if I want a lot of these general books clogging up my tbr because I can sense it becoming rather overwhelming.
Decision – go (for the time being)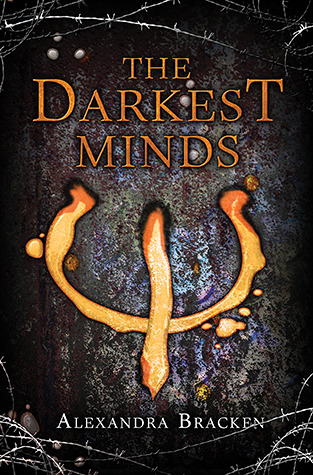 Similarly to Legend, this falls under the tent of YA dystopian books I've yet to get my hands on and read. Again I have been intrigued by this for a while but was never entirely sure if it was something that interested me or not. Maybe it is time to give YA dystopia another shot
Decision – keep.
---
And that is all ten.
What do you think?
Have you read any of these books?
xx