Rules:
Go to your goodreads to-read shelf.
Order on ascending date added.
Take the first 5 (or 10 if you're feeling adventurous) books. Of course if you do this weekly, you start where you left off the last time.
Read the synopses of the books
Decide: keep it or should it go?
Last week I started off with the first post in a series called Down the TBR Hole, created by Lia over at Lost in a Story. The main focus of this was to go down our Goodreads to-read list (oldest to newest books) and decide whether we do still want to read them or not, whilst bringing back some self control in the process. Last week I managed to take four out of ten books off the list, which I thought was pretty good for me, so I wonder if that will continue today.
My 10 books are:
Snow Like Ashes by Sara Raasch
I have been told to read this. I have every intention of reading this. I just haven't picked it up yet.
Decision – keep
House of Windows by Alexia Casale
I am not the greatest fan of YA Contemporary – most of it annoys me – and even though this has a completely different focus and not centred around romance, it doesn't seem like one I would enjoy that much. I possibly would have liked it a few years ago but not any more.
Decision – go.
Of Beast and Beauty by Stacey Jay
I love Beauty and the Beast – for those who don't know it is my favourite fairy tale and film so I am a sucker for anything related to it. I must have forgotten about this because it should have been read by now.
Decision – keep.
I Capture the Castle by Dodie Smith
I do need to read more classics but I don't think this is my kind of classic. Maybe one day I will read this but not right now.
Decision – go
Code Name Verity by Elizabeth Wein
I have heard nothing but amazing things about this book, and as I do seem to like quite a few of the YA historical books set around that time, I probably would enjoy it. The only thing is I don't know if I would pick it up as fast as others.
Decision – keep it for the time being.
Starcrossed by Josephine Angelini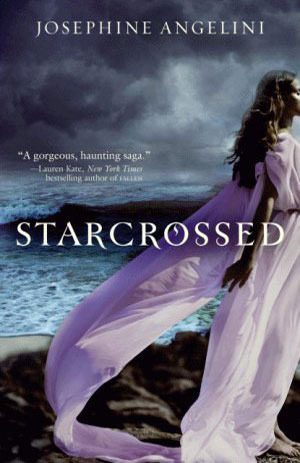 I like what I've read so far of Angelini's Firewalker trilogy but I don't think this is one that really captures my mind. Plus I've also discovered from some of the reviews that there was a pointless love triangle, and as that is one YA cliché I really cannot stand, it's better for it to disappear into oblivion.
Decision – go!
Ella Enchanted by Gail Carson Levine
I don't doubt that this probably a rather decent retelling of Cinderella (my second favourite fairy tale and Disney film) but I think I'm past seriously wanting to read this. It would keep ending up being pushed to the bottom of the TBR pile and it would continue to be forgotten.
Decision – go
The Miniaturist by Jessie Burton
I've been meaning to read this for ages but never really seemed in the mood for it. I do like historical fiction though so I do want to get it to it at some point.
Decision – keep
The Winner's Curse by Maria Rutkowski
I think this is one of those YA novels that I originally wanted to read because it was popular and constantly talked about on social media. However now I've read the synopsis it's not really one that I would gravitate towards.
Decision – go
The Girl in the Steel Corset by Kady Cross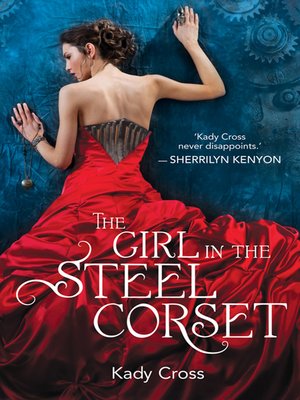 The one aspect of Victorian based fiction I love is steampunk and I loved it so much in the Infernal Devices that I needed more books to satisfy my interest. I can't deny that this has a decent synopsis, but then I see the introduction of two male characters and out jumps the instant love-triangle I can imagine happening. That ruins it for me, straight away.
Decision – go.
The challenge today was actually harder than I anticipated but sometimes I have to be cruel to myself and ultimately my to-read shelf in order to be kind.
xx
Have you read any of these books? What did you think?