Hi everyone.
Here I am again with a tag post. I wasn't going to do another tag for a while but I came across this one on Two Paper Girls based on the BBC's Great British Bake Off and really liked it. For anyone who doesn't know, or has been hiding under a rock for a number of years, Great British Bake Off is a really popular show where people compete against each other by baking different, delicious delights every week.
As I said, it is a great tag and I'm excited to see where it goes. On that note, ready, set, BAKE!
1. CAKE: The cake has sunk in the middle. Pick a book that didn't rise to your expectations.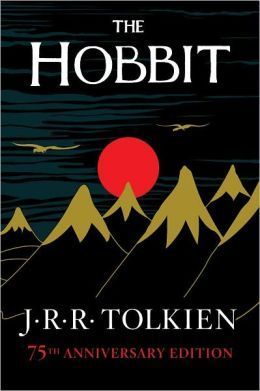 I found this book to be one of the most boring books I've ever read and I was expecting to really enjoy it. It's set in a different land, it has dragons, and is full of really cool magic but the story was so dull. Nothing happened. The only things I liked were the songs/riddles as they were fun, quirky and reminded me of the lymerics that I loved growing up.
2. BISCUITS: Once you've eaten one, you're hungry for more and each time you eat another, they get more and more delicious. Pick a book series or trilogy that got progressively better.
The first book was good, the second book was better, and the last book was amazing! And I've still not forgiven Sally Green for ending Half Lost the way she did. What I like about this series is the way the witchcraft has been crafted and that it plays with what is deemed to be good and evil.
3. BREAD: Kneading dough requires hard work and determination. Pick a book that you put off reading for ages and needed a lot of determination to pick up.
I wanted to start reading this as soon as I got it but as I was not having the greatest time with Sarah J Maas books, I left it to sit on the shelf for a while. When I did finally pick it up, I ended up putting it down again. This happened a couple of times before I became determined enough to continue reading it. As it was, I became to like it but it still pales in comparison to its sequel A Court of Mist and Fury.
4. DESSERTS: Foreign deserts such as crème brûlée and Spanische Windtorte are on the menu. Pick a book set in a foreign country
This is the edition of la Belle et la Bête that I have on my bookshelf and as the language of the title and book is anything to go by, it is indeed set in France. I bought this a while ago and I have yet to read it. I have seen the film that this cover represents and I do really like it so I am hoping to love the book.
5. ALTERNATIVE INGREDIENTS: Not usually used, but surprisingly good. Pick a book from a genre you wouldn't normally read but ended up loving.
I don't read much sci-fi. Not a lot of it appeals to me but I love this book so so much. The imagination that has been put into this is incredible and to pull off the dialogue in such a witty manner is testament to Adams' writing and storytelling.
6. PASTRY: Shortcrust pastry can crumble easily. Pick a character who you initially liked, but as you read more and more, your relationship with them crumbled apart.
And in particular Mare Barrow. I thought she was okay in Red Queen, and that her character was going to develop into something great, but when I got to Glass Sword she was really annoying and I couldn't bear to read any more.
7. VICTORIAN/OLD-FASHIONED BAKES: Recipes from the past that still taste delicious today. Pick your favourite classic novel.
I think this was the first classic novel I read when I was about 13 or 14 and I loved it. I re-read so many times and I continue to do so. I love the wittiness of the dialogue, Elizabeth's feisty character, and there is always something new to discover from the narration. And along side this if anyone asked me my favourite adaptation I would have to go for the 1995 BBC serial with Jennifer Ehle and Colin Firth. It has nothing to do with them even though they are great but it is the series that is the most faithful to the book.
8. PATISSERIE: You're eating a chocolate éclair but there's barely any filling inside. Pick a book that lacked substance and fell flat.
I'm in the minority group here but I really dislike this book. I have the same issues with this that I have with The Hobbit – it was dull, boring, the characters were unbearable and I dd not enjoy reading it. If I hadn't been so stubborn and determined to finish this, I would have DNFed it instantly. I might relate to Cath on some instances but there is nothing about this that I would recommend.
9. CHOCOLATE: Chocolate is a comfort food for many people. Pick a book you could read again and again and still find comforting.
My mother bought me these after I became addicted to the BBC series that was repeated a lot on Sky tv and I've read these so many times that the spines are creased and the bottom edges are rather tatty. For me these are great comfort reads because they are light-hearted, funny, and I'm transported back into a time where life was slower and leisurely.
10. THE GRAND FINAL: Everyone is out to impress with extravagant show-stoppers! Pick your favourite book of the year so far that really impressed you.
I have quite a few books that are in contention for 'favourite book of the year' but this is one of them that really did blow me away. I went into this thinking that this is not going to be one of my favourite Gerritsen novels but it gripped me instantly and I was just thrown into the wonderful writing and intricate plots. What I love about Tess Gerritsen's books next to any other crime thrillers in particular (her standalones and her Rizzoli and Isles series) is that she has a great way of combining both the past and the present in a smooth manner whilst constantly keeping you on your toes. They're fast, furious, and completely engrossing.
To any book blogger reading this, consider yourselves tagged!
Thanks for reading!
xx