Hi everybody!
Welcome back to a Top 5 Friday, and this time I'm diving into the many worlds of Disney and wondering which ones I would love to inhabit the most.
Luckily I have managed to narrow it down to five so let's get started! (And as usual these are in no particular order)
Atlantica
Well for a start, who wouldn't want to be a mermaid? I confess that The Little Mermaid is still not one of my favourites, in fact it took me a long time to like it, but I did always love Atlantica and particularly Triton's castle. It looks magical and I'd just want to explore all its hidden wonders.
Pixie Hollow
I love Neverland in Peter Pan just for all the adventure, imagination, dreams etc but as soon as I saw the Tinkerbell spin-off films, I fell in love with the magic and fantasy that fills Pixie Hollow. It's beautiful, colourful, and is everything I always imagine when I think of fairies and their own particular magic.
Beast's Castle
Out of all the fantastical castles, this has always been my favourite. It might be a little dark with the Beast and the West Wing but it's one of those castles that always seems like it has a lot to explore and discover. And on the outside it's beautiful. Oh, and let's not forget that unbelievable library, which as a book lover, it is a dream to possess.
Andalasia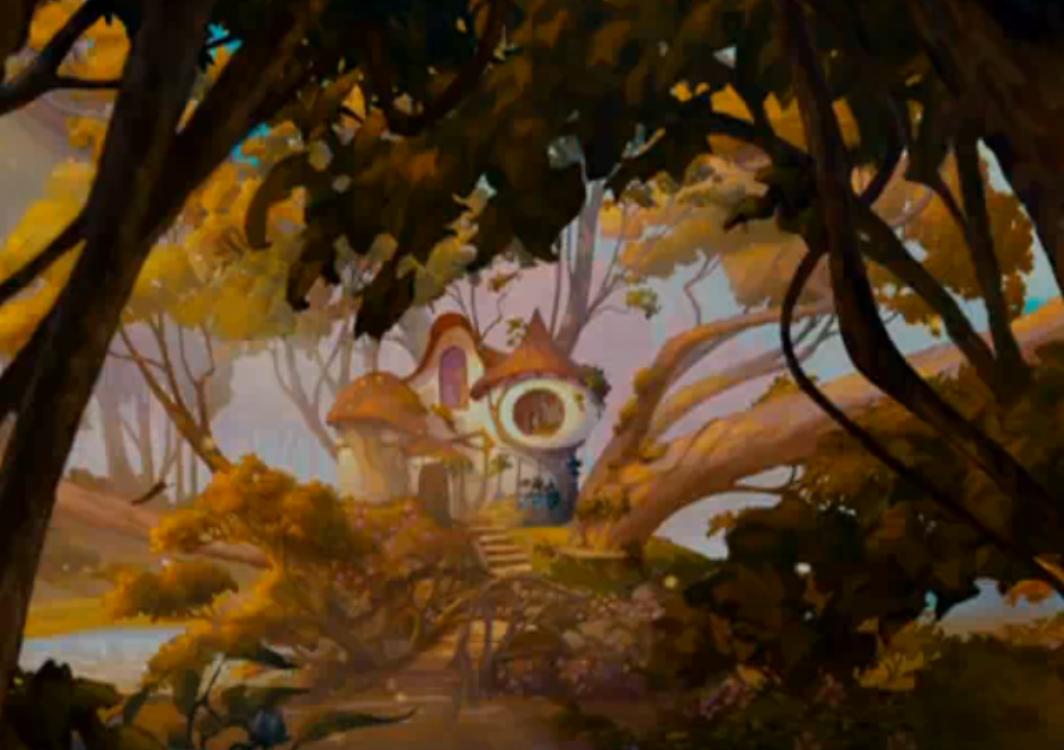 Out of all the Disney fantasy worlds Andalasia is quaint, cosy, green and it seems like a setting I would be happy to live in. The ogres however would have to learn to keep their distance.
Enchanted Forest/Misthaven
For the first time on my blog I'm moving into the world of Once Upon A Time because it is a Disney show that I do like a lot. The great thing about the Enchanted Forest is the mixture of different characters and how everyone from a different fantasy worlds are living in almost harmony. It's never boring, there's always something happening, and even though it does get quite dark (particularly under the earlier role of Regina the Evil Queen) it would be an intriguing place to live. And I just want to be surrounded by the magic.
So there we go. Five Disney worlds/settings I'd love to inhabit.
What would be your choices?
Thanks for reading and have a brazzle dazzle day!