Hello everybody and welcome back to another Top 5 Wednesday! For any newcomers, Top 5 Wednesday is a Goodreads group where we discuss books relating to a specific topic each week. It is great fun and sometimes rather challenging.
This week's topic is our gateway books to our favourite genres, and for me that will be fantasy!
So, let's buckle up and dive right in…
The Chronicles of Narnia by CS Lewis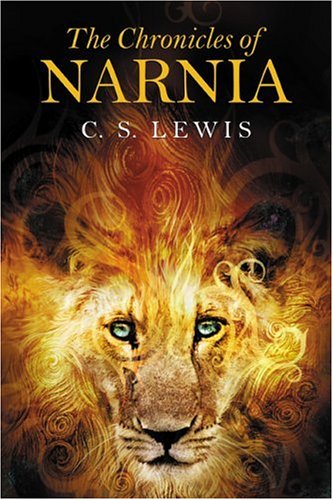 I'm going to profess that I've still not read all the books but Narnia is a fantastic world to start off with if you're just getting into fantasy. It's magical, fun, enticing, and you want to learn more about how it continues to develop and how it came about. This is one of the first fantasy series I read (partly) as a child and The Lion, The Witch, and the Wardrobe in particular still sticks with me as one of the books that introduced me to the world of fantasy.
Harry Potter by JK Rowling
I guarantee that this series will be on most people's fantasy and magic lists but it's so ingrained into our culture and literary psyche that it can't be left out. I personally love magic and the different ways it can be developed and JK Rowling created a magical world that is instantly at our fingertips. I can't remember how old I was when I first read Harry Potter but I was blown away by the expanse and imagination that comes with it. Whilst I don't particularly like Chamber of Secrets (2) and Goblet of Fire (4) it is still a series that opens up a wonderful, well rounded, magical world.
His Dark Materials Trilogy by Philip Pullman:
Consists of Northern Lights, The Subtle Knife, and The Amber Spyglass. This series follows Lyra Belacqua, a 12 year old from Oxford, as she crosses dimensions and parallel worlds with her shape-shiftind daemon Pantalaimon. It is full of science, magic, and theology, and it is an interesting world to inhabit and learn about.  Just don't watch the film adaptation of the first book as that was dreadful!
Alice in Wonderland by Lewis Carroll
Although I've had this book since I was a child, I was first introduced to Alice and Wonderland through Disney's 1951 animated classic. It's a little different from all the other fantastical worlds because it plays with logic and lyricism that can often cause a lot of confusion. However it is still a vivid, imaginative world that is strongly affixed to our popular culture and universally embraced.
Peter Pan by JM Barrie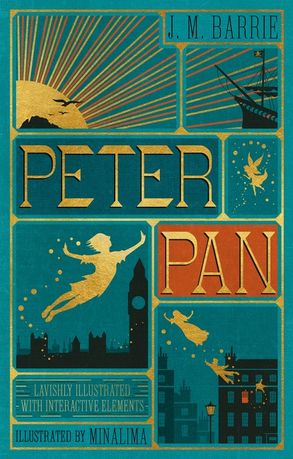 I think there is a pattern here of books and worlds that are culturally important and have ties to fantasy and magic…and have also been adapted into animated classics by Disney! It is a classic story that's filled with imagination, fun, adventure, excitement, childhood desires, and the wish to remain an eternal child. Whether you access it through the book or the films, it's a gateway to those worlds we always dream of.
And that is it.
What are your gateway books to your favourite genres?
Thanks for reading!