Hello, and welcome back to my Top 5 Friday series. Today I'm moving onto a simpler topic – my favourite Disney princesses.
Did I say this is simpler? It seems that way but perhaps it isn't. This is a list that changes from time to time, but this is how it looks at the moment. Secondly, apart from the top two positions, none of the princesses are ranked.
With that out of the way, let's get started:
---

5. Anna
For the first time in forever Disney have created a princess who focuses on sisterhood and is rather spunky. She has her faults i.e. falling for a guy the exact second she meets him, but to me that pales in comparison to her determination, love for Elsa, independent spirit, and general goofiness. I love her to bits and now that the Frozen hype has died down a little, I find I can relate to her and her relationship with Elsa much more.
4. Rapunzel
Whenever I see little Rapunzel looking out of her window at the lanterns, I always find it reminiscent of another few princesses who long for a life outside of her home. For me she is the epitome of a modern Disney princess: wishful, independent, strong, and spirited. She is also curious, loves seeing the beauty in others and her surroundings, and is willing to step outside of her comfort zone despite her fear. All that makes her lovable and throughout the entire film, we're rooting for her to get what she wants and deserves.
3. Tiana
The princess who taught us to dream but work hard towards our goals. Tiana might be the first black princess but to me that pales in comparison to who is she is as a character and what she stands for.  She knows what she wants and she's determined to achieve it. It took great strength for her to combine her desires with different layers of love and for me that is what makes Tiana an amazing princess and role model.
2. Cinderella
"No matter how your heart is grieving, if you keep on believing, the dreams that you wish will come true." For everything that Cinderella deals with she doesn't lose sight of who she is and that is something incredibly powerful. Nowadays we consider strength as being physically able to fight warriors, be a great ruler but I believe inner strength is a lot more important and desirable – something I find a lot of in Cinderella. Despite all the cruelty she has courage, stays kind, and believes that there is something more for her. Out of all Walt Disney's princesses, she is my favourite because she instils a lot of hope and faith that I often find lacking.
1. Belle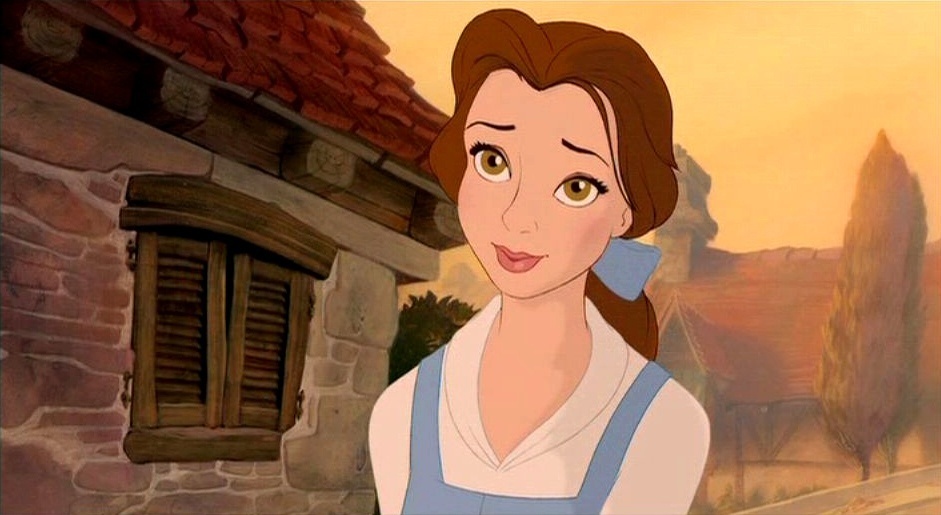 Belle is whom you get when you cross a dreamer with a bookworm and therefore my all-time favourite princess and the character I relate to the most. She is determined, stubborn, and flighty, but at the same time is she warm and considerate because she knows that life is more than what is seen at first glance. You don't get that awareness with many of the pre-renaissance era heroines so she marks that change and proves to everybody that it is perfectly normal and okay to be different, and to want something more than what society believes to be acceptable. No matter how many other female heroines are added to the Disney family, Belle will always be number one. She is the princess and heroine that I've grown up with and that will never change.
So that is it. My top 5 Disney princesses. As I said previously, the list from three to five is never set in stone and even typing this I'm debating my choices, but I do know that if I was to be put on the spot and shout out my favourites, you could guarantee they would all be mentioned.
I do however have one honourable mention who deserves a lot of love and that is… Giselle.
Whilst she is not truly a princess, she is a heroine and one that is a combination of all the Disney princesses. She is a dreamer, a believer in true love, and she sees the goodness and beauty in everyone and everything around her. She is the heroine who brings you light, happiness and frivolity to the darkness, and shows you that you never stop growing and learning. I wish we could have more of Giselle, because she is also someone to look up to and learn from.
---
That now really is that.
Thank you for reading and have a brazzle dazzle day!